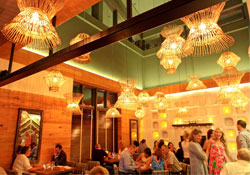 Address
10600 Westminster Blvd.
(Inside the Westin Westminster)
303-410-5813
kachinagrill.com
About
From the website:
"The Kachina spirt runs throughout our restaraunt from the location to the design, especially in our Southwestern cuisine. Our chefs focus on the sublime details of selecting the freshest ingredients possible to compliment each other and create taste sensations that will live long in your memory."