Denver's Best Drinking Neighborhoods: Tennyson Street
You can't go wrong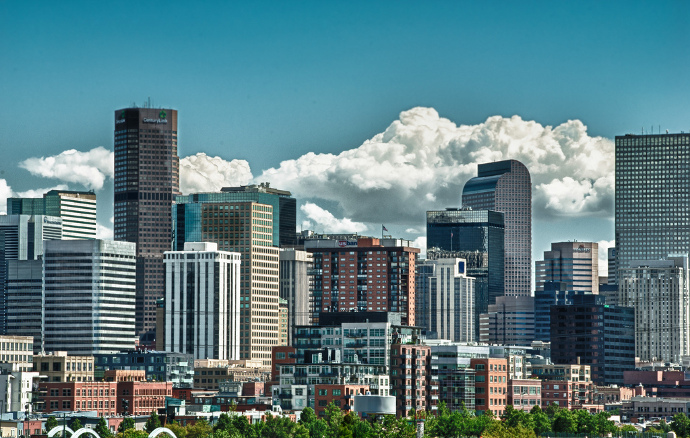 The north Denver neighborhood of Berkeley is anchored by the business district on Tennyson Street and has many cool places packed into a small, easily walkable area. If you can't find a place to drink here, you're not trying. From cool and hip to old school dive bars, every style of imbibing is found on these city blocks from 38th to 46th Avenue. Where to start your crawl? Anywhere! With happy hours and nightly specials, you can't go wrong. A good time to visit? The first Friday of the month when Tennyson Street hosts Arts Walks, an outdoor art gallery featuring artists and musicians on the sidewalk from 6-10 PM.
Atomic Cowboy
The Tennyson outpost of this popular Denver bar features breakfast by Denver Biscuit Company during the day and pizza by Fat Sully's at night. Besides food and fun, enjoy craft beers and hand-crafted cocktails. (4275 Tennyson St.; 303-377-7900)
Berkeley Untapped
While untapped is in the name, there is more to this Tennyson Street bar than beer. Wine, whiskey, and cocktails are also available. This bar is famous for its constantly rotating selection of beers without repeating. The bar is also charitable. With every drink you buy, 25 cents is donated to one of three charities, environmental, humanitarian, or animal, and guests can choose where their money goes. (4267 Tennyson St.; 303-455-2222)
Block & Larder
This meat-centric bar and grill features quality cuts because the butchery is in-house. From the bar enjoy exclusive spirits and cocktails including a large selection of whiskeys. Guests can also enjoy a selection of AM cocktails at the restaurant's weekend brunch. (4000 Tennyson St., Ste. 101; 303-433-4063)
BookBar
Is it a book store? Yes. Is it a wine bar? Yes! Enjoy two great things in one at BookBar. Take a seat at the bar or find a cozy nook to enjoy a selection of fine wines with pizzettas and sandwiches. Hang out for happy hour from 3-6 PM Monday through Friday or spend an afternoon or evening with a good book and a selection of specialty beers and cocktails. (4280 Tennyson St.; 303-284-0194)
Call to Arms Brewing Company
Owned by three guys who met while working at Avery Brewing, this taproom and brewery has 14 taps with a variety of beer styles to satiate your thirst. Check the brewery's website to see what beers are available and how much of that beer is left. The taproom is open daily until 10 PM weeknights and 11 PM Friday and Saturday. (5426 Tennyson St.; 720-328-8258)
De Steeg Brewing
This tiny brewery can be hard to find, but worth the effort. Meaning "the alley" in Dutch, De Steeg has its entrance located in the alley of 44th Avenue and Tennyson and the taproom only holds about 33 people. However, if you're looking for a personal touch and serious hand-crafted beers, this is the place. Taproom opens at 4 PM weekdays and noon on weekends. (4342 Tennyson St.; 303-484-9698)
Hops & Pie
Beer and pizza? Enjoy both at this carb-centered beer hall. So passionate about these two things, the bar has a Hops & Pie Beer Club where for $60 annual fee, you get anytime happy hour pricing on craft drafts and slices of pizza whenever you want. Even if you don't belong to the club, enjoy beer specials like $2 cans on Wednesdays. (3920 Tennyson St.; 303-477-7000)
Local 46
What appears to be a dark, dank dive bar from the sidewalk holds a bright and airy European-style beer garden out back. Enjoy food from the "griddle" like burgers and brats and happy hour weekdays from 3 to 6 PM with $4 drafts, wells and house wines. (4586 Tennyson St.; 720-524-3792)
Parisi Pizzeria
For those who want to get a good meal in before heading down Tennyson Street, visit Parisi for fast and easy pastas and pizza along with an excellent wine and cocktail selection. Happy hour is from 3 to 5 PM daily. For those wanting a more refined dinner go downstairs to the intimate Firenze a Tavola restaurant in the lower level. (4401 Tennyson St.; 303-561-0234)
The Way Back
This dark, but elegant eatery also has a gorgeous wooden bar that is waiting for you to sit down and order a drink. Happy hour is from 4 to 6 PM and features $4 and $6 snacks and house cocktails for only $5. (3963 Tennyson St.; 970-682-6888)
West End Tap House
This gastropub has more than just beer waiting for you. Along with fine food and craft brews, a variety of spirits and cocktails can be found here and with both weekday happy hour and weekend drink specials, anytime is a good time to visit. (3945 Tennyson St.; 303-433-4759)
Tennyson's Tap
This place is Tennyson's home for live music nightly. Jam to everything from acoustic to classic rock to techno with a karaoke night thrown in on Mondays. Happy hour is weekdays from 4 to 7 PM and weekends from 2 until 7 PM. (4335 W. 38th Ave.; 303-455-4269)
Photo via Flickr user StoneWolfPhoto
Tags:
Bar Crawl
,
Happy Hour
,
Neighborhoods
Recent Articles

Feedback
How are we doing? Tell us what you like or don't like and how we can improve. We would love to hear your thoughts!