Type
Bar/Pub
Dive Bar
Restaurant
Sports Bar
Wine & Spirits
Cuisine
American. Click here for full menu.
Average Drink Price
$7-$10
Average Food Price
$10-$15
Hours of Operation
Mon-Wed: 11 AM-11 PM; Sun: 11 AM-11 PM; Thu-Sat: 11 AM-2 AM
Atmosphere
Bar & Grill
Casual
Domestics on Tap
Drink to the big game
Neighborhood Hang
Relaxed
Special Features
Beer Pitchers
Television
Dress Code
Casual
Similar Bars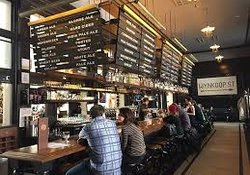 Terminal Bar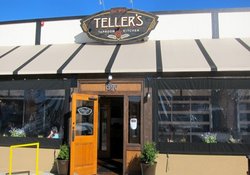 Teller's Tap Room & Kitchen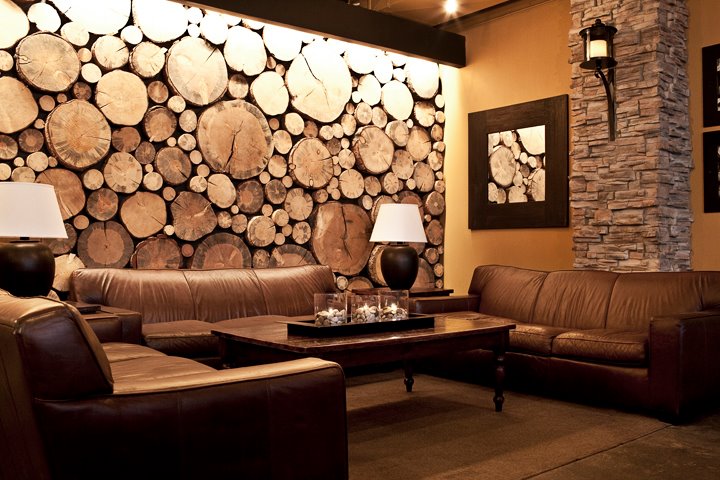 Front Porch, The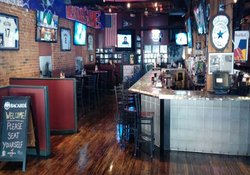 Address
1520 20th St
(20th and Blake St)
(303) 298-7625
www.jacksonslodo.com/
Neighborhood
LoDo
About
From Jackson's website:
Enjoy an ice cold beer and fresh gilled burger hot off the grill, atop Denver's largest outdoor rooftop patio. Join your college alumni for an afternoon of cheering on the team on one or 40 of our High Definition Flat Screens. You'll find everything you need to pull off a day, night or weekend of fun at Jackson's in Denver.
Monday
All Day (11:00 am - 11:00 pm): $5 Moscow Mules
Tuesday
All Day (11:00 am - 11:00 pm): Locals Only: $4 Colorado craft beers and Stranahan's Colorado Whiskey
Wednesday
All Day (11:00 am - 11:00 pm): $10 burger and a beer
Thursday
All Day (11:00 am - 2:00 am): Tequila Thursday: $4 house Margaritas, $6 Don Julio shots and $10 Coronaritas
Friday
All Day (11:00 am - 2:00 am): Fishbowl Fridays: All signature drinks served in a 64 oz. bowl for $15
Saturday
All Day (11:00 am - 2:00 am): $14 liters of Mimosas, $18 buckets of Barefoot Wine, $20 Buckets of Coors Lights, Bud Light and Miller Lite, and $24 buckets of Odell's craft beers
Ladies Night (8:00 pm - 2:00 am): No cover for ladies until 9 PM ($10 after) and ladies drink free; fellas get $3 Coors Lights, $5 Red Bull Vodkas, and $6 Stranahan's Whiskey drinks
Sunday
All Day (11:00 am - 11:00 pm): $14 liters of Mimosas, $18 buckets of Barefoot Wine, $20 Buckets of Coors Lights, Bud Light and Miller Lite, and $24 buckets of Odell's craft beers
Gameday
Gameday (11:00 am - 12:00 am): NFL Sundays: $5 Jack, Tito's and Milagro