Where to Find Tasty Non-Alcoholic Beverages in Denver
Frescas, juices and more!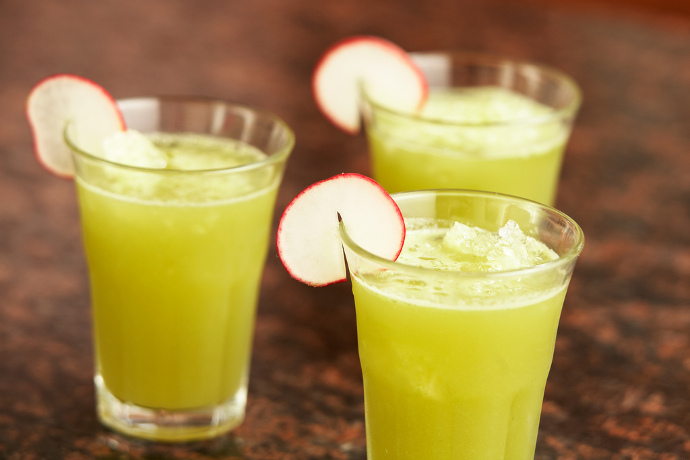 August is here, and the weather is hot - meltingly hot. On days like these, we just want a refreshing cold beverage without the energy-sapping alcohol. No problem, Denver bars and restaurants to the frosty rescue. At these places, you will find tasty, yet complex concoctions without all the alcohol, so you can enjoy more than one while you cool off this summer.
Ace Eat Serve
While the bar is stocked with highballs, cocktails and shots, guests can also enjoy fresh juice at this fun establishment. The house specialty is the Ace, made with carrot, lemon and orange. Other combos include Celery, Pear, and Kale, the Pineapple, Coconut and Cayenne, and Carrot, Apple, Ginger. All juices are $7. (501 E. 17th Ave.; 303-800-7705)
Carbon Beverage Café
At Carbon Beverage, guests get to be their own bartender, but that doesn't mean you have to make alcoholic drinks. The bar has a selection of flavored syrups to which you can add some carbonated water to create your own flavored soda. There is also a selection of premium coffees and teas if you want to skip the bubbly. (1553 Platte St.; 720-428-8565)
Ernie's Bar & Pizza
Pizza and Italian sodas just go together in the summer. Ernie's has classic Italian sodas served with cream for only $4. Guests have a choice of five flavors — Raspberry, Orange, Lime, Vanilla, and Cherry. (2915 W. 44th Ave.; 303-955-5580)
Lola Fish House
For happy hour, Lola in the Highlands offers non-alcoholic drinks with a South of the Border twist. Horchata and Mexican Coke are only $3.50, and the Pineapple Hibiscus Agua Fresca is $4. (1575 Boulder St.; 720-570-8686)
Los Chingones
Both locations of Los Chingones have an Agua Fresca. Aguas frescas are made with a combination of fruits, cereals, flowers or seeds blended with sugar and water and are quite popular in Mexico. Get the Agua Fresca del Dia for only $3. (2463 Larimer St., Downtown; 4959 S. Newport St., DTC)
Olive and Finch
Over in City Park West, Olive and Finch is a European-style deli for those who want to eat healthy, yet hearty. While the restaurant has a full beer, wine and cocktail menu, the deli also serves up fresh pressed juices to rejuvenate and detoxify. Blends such as Just Beet It and Rise & Shine will fill you up with fresh fruits and veggies. The bar also has house-made sodas with unlimited refills along with fresh-squeezed juices from orange to blueberry. (1552 E. 17th Ave.; 303-832-8663)
The Corner Office
Downtown, The Corner Office offers Buzz-less Cocktails for those who want to imbibe more. The Honey Pot is made with sage, local honey, lime, grapefruit, sparkling water and pomegranate juice, while the Broken Berries is made with blackberries, limeade and mint. Both are $5. (1401 Curtis St.; 303-825-6500)
Photo via Flickr user Breville USA
Recent Articles

Feedback
How are we doing? Tell us what you like or don't like and how we can improve. We would love to hear your thoughts!