Second Annual Punch Kings Competition and Party Coming to Denver
Ten cities, only one ruler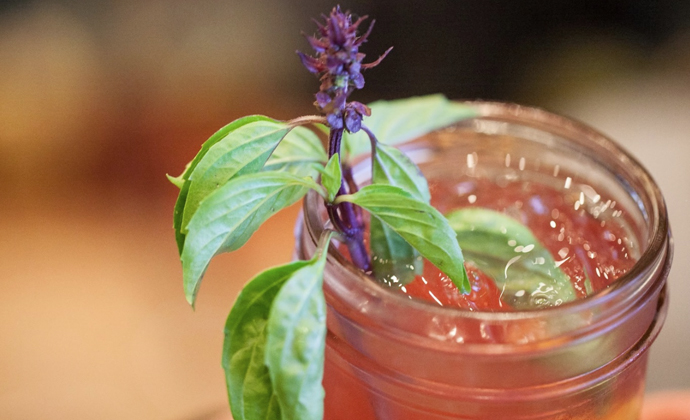 Denver, get ready to get punched. Cochon 555 and Breckenridge Bourbon will present the grand finale of COCHON 555's Punch Kings Competition right here in Denver on Sunday, June 29, at The Curtis Hotel. Ten bartenders, who won their individual city's competition, will arrive in Denver to compete for best bowl.
Over 50 bartenders competed in the Punch Kings Competition the past few months for the chance to represent their city in the finals. These top bartenders will recreate their winning punch at this national contest for a chance to win a three-day trip to the Heritage BBQ festival in the city of their choice and their winning concoction will be served at the event.
The 2014 Punch Kings Top Ten Bartenders are: James Menite of Crown Restaurant (NYC), Joshua Holliday of Khong River House (MIA), Paul Sanguinetti of Patina Group (L.A.), Michael Jack Pazdon of Goose & Gander (NORCAL), Justin Lloyd of Star Bar (DEN), Erin Goodman of Roofers Union (WDC), Sean Woods of Ribelle (BOS), Jennifer Fink of Fat Rice (CHI), Andrew Meltzer of 15 Romolo (SF) and Maria Polise of Ela (PHL).
The Curtis Hotel will offer a special culinary experience to go along with the punch bowl competition. Four of Denver's top chefs, Rich Byers of The Corner Office, Jeff Bolton of Kachina Southwestern Grill and Jason Brumm of Second Home Kitchen + Bar along with Jae Lee of The Curtis will prepare over 500 pounds of heritage pigs in the Cochon 555 format. Cochon 555, founded by Brady Lowe, is a national cooking festival that celebrates heritage breed pigs and supports responsible family farming across the country.
"This will be the most notable punch-themed celebration to hit the country since prohibition was lifted in 1933!" said Cochon 555 Founder Brady Lowe. "There's nothing better than a fine punch made with a whole bottle of bourbon to complement the philosophy of whole animal utilization and the flavor packed benefits of eating heritage pork. Who better to bring the Punch Kings Competition to life than our great friend Bryan Nolt, founder of Breckenridge Distillery."
Tickets are available to the public to see this incredible event, which starts at 4 PM. After the compeition, the party will move next door to The Corner Office with $5.55 specially priced cocktails and snacks. Tickets to the competition are $55 general admission and $100 VIP. VIPs get early admission at 4 PM and premium access to limited experiences, food and spirits. The Curtis Hotel is located at 1405 Curtis Street and The Corner Office is located at 1401 Curtis.
Event Date: 06/29
Event Time: 4-8 PM
Location: The Curtis Hotel
Price: $55 GA per person
Type: Bourbon,Cocktails,Food,Parties
Website: www.thecurtis.com

Tags:
Bourbon
,
Cocktails
,
Food
,
Parties
Recent Articles

Feedback
How are we doing? Tell us what you like or don't like and how we can improve. We would love to hear your thoughts!