Beer Taps Installed at Colorado Governor's Mansion Are Totally Harshing Pot Activists Vibes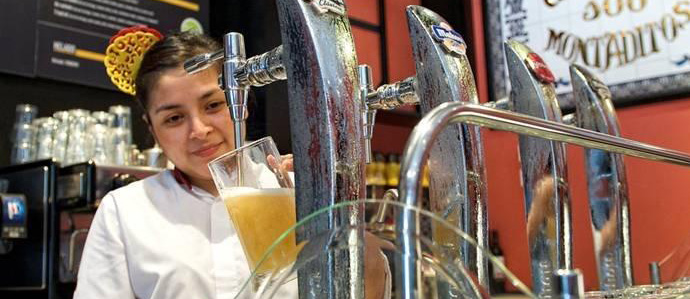 Colorado's brewmaster-turned-governor John Hicklooper has installed new beer taps in the governor's mansion.
Installing the taps came as a move to help promote Colorado Craft Beer Week. The three taps will rotate between different Colorado breweries, including the one he helped found in 1988: Wynkoop Brewing Co.
Wynkoop — Denver's first microbrewery — currently pumps their Railyard Amber Ale through the governor's mansion. This should be no surprise, considering that Railyard has been their most popular brew for more than 20 years. The Democratic governor used some bipartisan thinking in the brewing of Railyard: it uses German malts and hops, and a British ale yeast during fermentation.
In Governor Hicklooper's unveiling speech, he said, "I think it's a symbol of Colorado. I think it stands for freedom." Colorado has been ranked by the USA Today as the third best state for craft beer in the nation. With breweries like Left Hand, New Belgium and Wynkoop, that's pretty hard to refute.
Still not everyone is pleased about the addition of the draft lines at the governor's mansion. Denver Post reports that Mason Tvert, director of communications for the Marijuana Policy Project, donned a toga and staged an Animal House-inspired demonstration outside of the governor's home last week just as the taps were being unveiled at a VIP reception. Tvert asserts the taps send "a hypocritical message" that serves as an example of "pro-alcohol, anti-marijuana culture."
Perhaps adding a tap for West Flanders Brewing Company's Recreational Smoke could help the pro-pot activist change his tune.
Photo: Wikimedia Commons
Tags:
Beer
,
News
Recent Articles

Feedback
How are we doing? Tell us what you like or don't like and how we can improve. We would love to hear your thoughts!