Where to Celebrate Halloween in Denver
Let's get spooky!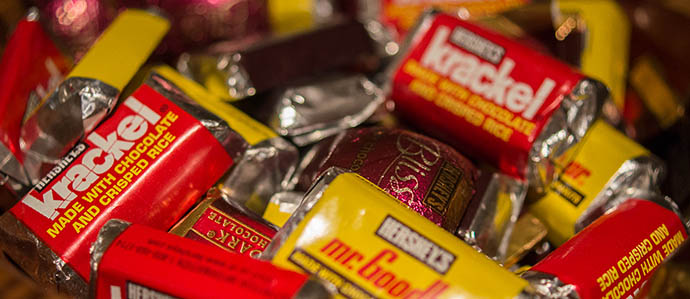 Yikes! Scary things are happening around Denver. Scary fun things. Want to join the fun? Here are a few places that will put the goosebumps on your arms and, if you happen to be a werewolf, hair on your chest.
Satan's Castle at Casselmans: Get your Halloween rave on at Casselman's Bar and Venue for the 2nd annual Satan's Castle Halloween party Friday, October 25. Denver's best DJs will be spinning all night long while guests enjoy the unlimited top shelf open bar. Joining the party will be aerial artists, go-go dancers, live tattoos and fire dancing. Tickets are $35 in advance and $40 day of show. Doors open at 8 PM so come dressed for Halloween or come in your rave gear. Either way is a costume (2620 Walnut St.; 720-242-8923).
Fado's Irish Pub: This place will be rocking on Samhain. For those who don't know, Samhain is a Gaelic festival marking the end of harvest season and the beginning of the "darker half' of the year. At least that is what the folks at Fado's will be celebrating on Saturday, October 26, at the Nightmare on 19th Street party. The event features DJ Rock Star Arron and a costume contest with a $500 first prize (1735 19th St.; 303-297-0066).
ColoWeen 2013: Billed as Denver's largest costume party, ColoWeen will take over the Crowne Plaza Hotel on Saturday, October 26. More than just a party, ColoWeen encompasses the entire hotel with the Haunted Hotel Hallway, Colorado's best DJs, 30+ dancers and performers and asylum-themed haunted house actors, bartenders and staff. The ColoWeen costume contest has a $1000 prize. This event, in its 7th year, will have even more drink stations and extra bars to keep you dancing instead of standing in line. Hotel rooms at the plaza start at $89 and there will be shuttle buses to and from nearby participating hotels. Tickets are General Admission $34 and VIP $69 and available online. VIP tickets include VIP entrance, lounge with seating and tables, extra bars and an elevated dance deck over the main floor. Check-in begins at 4:30 PM, doors open at 9 PM (15500 E. 40th Ave.; 303-371-9494).
Paranormal Palace: The 5th annual Paranormal Palace is at the Hyatt Regency DTC on Saturday, October 26. This outrageous party includes multiple ballrooms and DJs and will feature over 35 professional performers and a living art exhibit. First prize for the costume contest is $2000. Special room rates available at the Hyatt. General admission tickets are $39 and VIP tickets are $79 and proceeds will benefit the Women's Global Empowerment Fund. Tickets can be purchased in person at Wizards Chest in Cherry Creek or online. Check-in starts at 4 PM, doors open at 9 PM (7800 E. Tufts Ave.; 303-779-1234).
Linger: For a more subdued Halloween, make a dinner reservation at Linger Eatuary. This restaurant and rootop patio bar is located in the former Olinger Mortuary building. If that's not spooky enough, the servers use medical chart holders for the wine list and toe tags for the dessert menu. The staff also dresses up for Halloween, which is almost as much fun to watch as the views of the downtown skyline (2030 W. 30th Ave.; 303-933-3120).
The Corner Office: Celebrate Day of the Dead with Hallowcreep VII at The Corner Office on Friday, November 1. The fun starts at 7 PM with music from four DJs, Greenie-The Elements of Boulder, Scott Paradis-Norad of Denver, Brad Adamson-Bass Welfare of Czech Republic and Paul Ehler-Animal Kingdom of Denver. The party goes until 2 AM (1401 Curtis St.; 303-825-6500).
Halloween Bar Crawl: Keep the party going on Saturday, November 2, at the Halloween Bar Crawl sponsored by Crawl in Denver. Come in costume and follow along with this bar crawl in LoDo. Ticket holders will receive a mini-Halloween beach ball, Jack-o-lantern whoopie cushion, temporary tattoos, orange glow stick, drawstring backpack, candy and a koozie. Early bird or "Werewolf" tickets are $18 until October 23 and Last Call Zombie tickets are $20 with a portion of the proceeds to benefit Colorado flood victims through the American Red Cross. Tickets can be purchased online and check in starts at 3 PM, locations TBA.
Tags:
Bar Crawl
,
Cocktails
,
Food
,
Holiday
,
Music
,
Parties
,
Prizes
,
Spirits
Recent Articles

Feedback
How are we doing? Tell us what you like or don't like and how we can improve. We would love to hear your thoughts!