Repeal Day: Where to Celebrate in Denver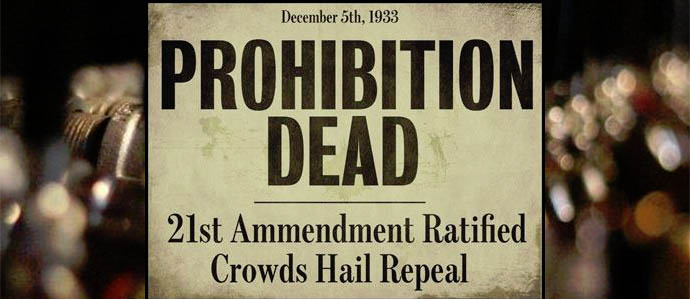 On this day in 1933, Prohibition officially ended in the United States, and the sales of alcohol became legal again. Worth celebrating? We certainly think so. Here's a roundup of specials taking place around town.

David Wondrich Punch Seminar
5–9 PM, Wednesday, December 5
Williams & Graham
Join the award winning drinks author for an hour-long talk on that pre-Prohibition favorite, punch, and then join him for a book signing with free drinks afterwards. RSVP to sean@bluecollarcocktails.com.

Repeal Day Party
7 PM, Wednesday, December 5;
Irish Snug
Join LUPEC (Ladies United for the Preservation of Endangered Cocktails) and the Colorado Bartenders Guild for a party benefitting Sox Place — bring a needed item from the wish list with you. To set the 1933 mood, the Gypsy Swing Revue will provide live music, so dress in your best flapper attire for the night out.

Batch 19 Repeal Day Party
6–9 PM, Wednesday, December 6
Prohibition Bar
Join the Grayscalers, a group of models and actors painted in shades of gray from head to toe, at the Chevy Chase bar and enjoy specials on Batch 19, a pre-Prohibition-style lager. Get your photos taken as the single splash of color in an otherwise 1933-style scene, and look for plenty of merch giveaways.
Event Date: 12/05
Event Time: Various Times
Location: Various Bars
Price: Varies

Recent Articles

Feedback
How are we doing? Tell us what you like or don't like and how we can improve. We would love to hear your thoughts!