Where You Can Rosé All Day in Denver
Summertime sipping
by
Carrie Dow
on Jul 9, 2019 in
Wine
for
54thirty
,
Avanti Food & Beverage
,
Call
,
Comida Cantina - Stanley Marketplace
,
Del Frisco's Double Eagle Steak House
,
Del Frisco's Grille
,
Max's Wine Dive
,
Smok
,
Terminal Bar
,
Vesta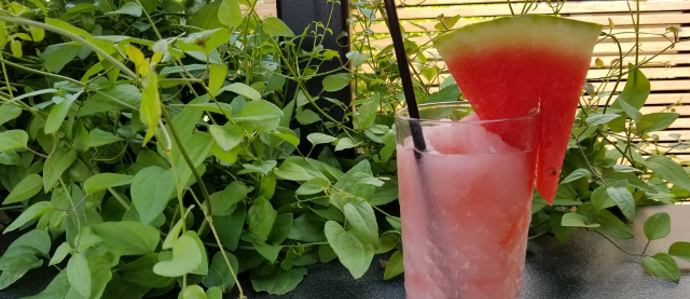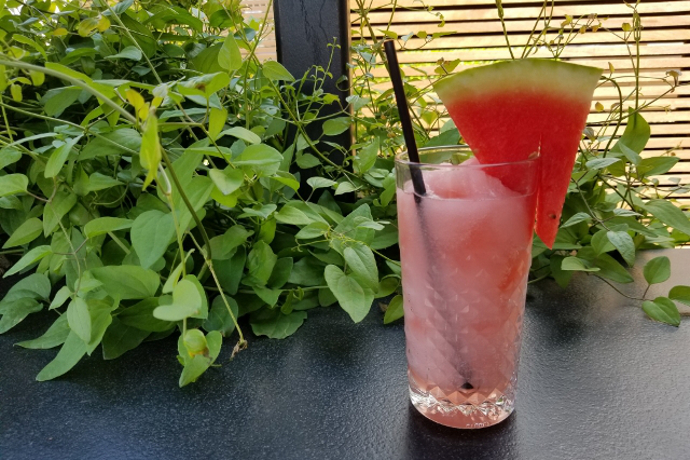 Summer means sipping and the most refreshing of all summer drinks is a glass of that pink goodness, rosé. In Denver you can find all shades of pink in bars and restaurants from fancy French bottles to super fun frozen wine slushies. No matter how you drink your pink, you'll find plenty of rosé to keep you sippin' all summer long at these Denver outlets.
Cibonne/Summer Water, Beckon/Call
Sip into summer with this French delight from Cotes de Provence at Beckon or keep it stateside with Summer Water from the California Central Coast at neighbor restaurant Call. With both selected by sommelier Zachary Byers, you can't go wrong either way. (2843 Larimer St.; 303-954-0230)
Ettore Germano "Roasanna" Rosé, Del Frisco's Double Eagle Steakhouse
Del Frisco Wine Director David Avery suggests welcoming summer with this light, bubbly rosé while sitting on Del Frisco's famous patio. Sip slowly; it's $21 a glass. (8100 E. Orchard Ave.; 303-796-0100)
Forty Ounce Rosé/"M de Minuty" Rosé, Avanti Food & Drink
Avant's bar is offering two fun rosés for summer consumption starting with Forty Ounce Rosé by Forty Ounce Wines. That's right, a 40-ounce bottle of pink goodness complete with twist-off cap that comes the Loire Valley of France. Sip it with friends for $40 a bottle. M de Minuty is a super light pink from Provence. Find it at Avanti for $10 by the glass and $38 by the bottle. (3200 Pecos St.; 720-269-4478)
Max's Frosé, Max's Wine Dive
The folks at Max's have experience with two things, wine and fried chicken. On the wine side, the bar has created a wine-centric cocktail for summer. Max's Frosé starts with a lovely rosé wine with fresh strawberries then a yin of lemon and a yang of lime juice. (696 Sherman St.; 303-593-2554)
Okonomierat Rebholz/Breca Rosé/Petite Sour Rosé, Vesta
While the name is tough to pronounce, this pinot noir rosé from Pfalz, Germany, is easy drinking and a unique option for rosé fanatics. Guests can also sip Breca Rosé by the glass or bottle and for beer-loving Denverites, enjoy a lively, tart Petite Sour Rosé beer from Denver's own Crooked Stave. (1822 Blake St.; 303-296-1970)
OMG Is That Rosé, Smok
Beverage Director Alexis Osborne added a frosé to her already popular slushy program at this RiNo smokehouse. OMG features Campari, St. Germain, fresh lemon, and of course rosé, perfectly blended for those hot summer days and nights. (3330 Brighton Blvd.; 720-452-2487)
Rosé Sangria, Comida
Two summertime favorites, bubbly rosé and fruity sangria, are joined into one at Comida in east Denver. It's made with brandy, orange liqueur, fruits and berries and lots of bubbly. This drink can be enjoyed by the glass for $12 or by the jar For $44, which serves four. (2501 Dallas St.; 303-484-1632)
Santa Julia, Terminal Bar
Inside Union Station, guests can sip Santa Julia, a delicate pink with hints of berry from Argentina, for only $10 a glass. (1701 Wynkoop St.; 720-460-3701)
St. Tropez Frozen Rosé, 54thirty
What better place than a sophisticated rooftop bar to sip on a frozen rosé. 54thirty offers up the St. Tropez for $11. They also have raspberry Aiko popsicles ($5) that you an order with a side of Eufloria Sparking (additional $7), if you're in the mood. Don't sip too slowly; they might melt. (1475 California St.; 303-893-1888)
Watermelon Frozé, Del Frisco's Grille
Over in Cherry Creek, Del Frisco's Grille serves up summer with their popular Watermelon Frozé cocktail made with our favorite summertime fruit and Jean-Luc Colombo Rosé, Monin Watermelon syrup, and fresh watermelon puree. Enjoy on the Grille's rooftop patio. (100 St. Paul St.; 303-320-8529)
Prefer to sip in the comforts of your own home? Denver-based Wine Education Institute Founder Barney Treadway has a variety of rosés all in wallet-friendly price points you can find in beverage stores all along the Front Range. Here are his picks for summer:
Casa Santos Lima "Lab" Rosé, $5.99
Treadway says this Portuguese rosé features a "showing of soft peach, ripe strawberry, and tangy nectarine flavors with crisp acidity." At that price point, grab several bottles and invite your friends to a rosé party.
Bougrier Rosé d'Anjou, $11.99
From Loire, France, Treadway says this is a dryer European style of rosé that will give you a rich depth of flavor with a perfect blend of sweetness and acidity.
Armas de Guerra Bierzo Rosado, $10-14
This rosé comes from 50-year-old vines in northwest Spain at 2,000 feet in elevation. If there's one thing we Denverites know, it's that elevation is good for wine. Treadway says this is one of the lightest rosés you can find with flavors of melon, ripe strawberry, white peach, and a hint of fennel.
Photo by Carrie Dow
Tags:
Cocktails
,
Wine
Recent Articles

Feedback
How are we doing? Tell us what you like or don't like and how we can improve. We would love to hear your thoughts!