Beer Here! History Colorado Looks At Our Brewing Past
#brewingthenewwest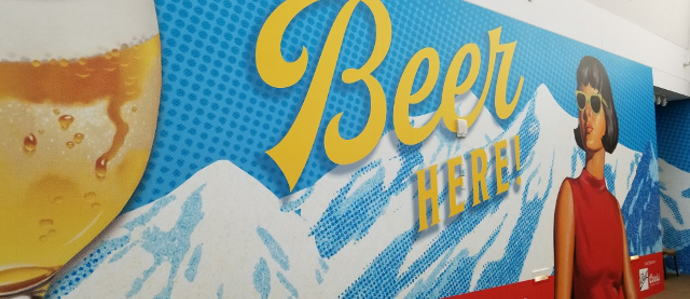 Beer arrived in Colorado when German and other European settlers arrived for the Gold Rush of mid- to late-1800s. Beer has been a huge part of Colorado's economics and society ever since. Now History Colorado is taking an in-depth look at that history from its 1800s roots to the craft beer boom of today with its latest exhibit, Beer Here! Brewing the New West on view now on the fourth floor. Increase your Colorado beer knowledge by viewing this latest exhibit.
The exhibit is divided into five eras the first of which is saloon culture beginning in 1859. You'll see how an increasing population and industrialization made saloons popular and how breweries that supplied these saloons grew. In 1882 there were 23 breweries in Colorado and the largest was Ph. Zang Brewing Company producing over 100,000 barrels a year. If Zang operated today, it would be the state's fourth largest.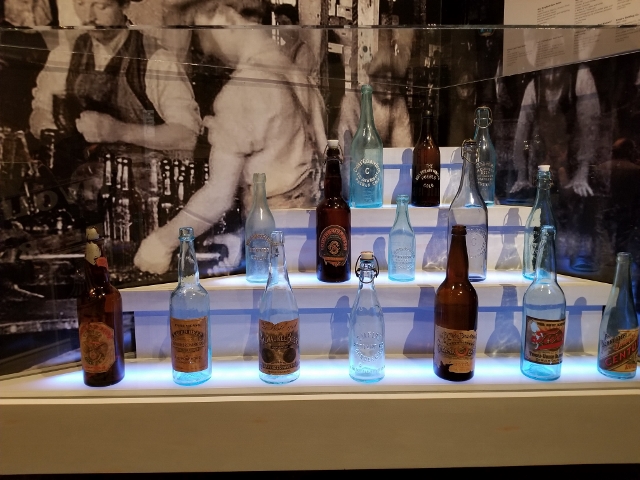 However, things took a turn in the early 20th century and this exhibit doesn't shy away from some of the pitfalls of beer in Colorado. Looking at Prohibition, Colorado voted to become a dry state in 1916, four years before the rest of the country. One of the biggest reasons for becoming dry was because of overwhelming domestic abuse and neglect. However, Prohibition itself proved challenging. It turns out that the Ku Klux Klan, which didn't have much of a presence in Colorado, came to prominence here during Prohibition along with organized crime.
Emerging from Prohibition's noble experiment, Colorado and specifically Coors Brewing Company, which survived Prohibition through diversification, began an advertising campaign that turned it into one of the largest breweries in the country. However, that came at a cost. Coors' minority work force, Chicanos, organized a labor strike in the 1960s that helped bring about positive labor changes in the company. In the 1970s and 1908s Coors focused its advertising on Colorado's natural beauty and outdoor lifestyle and it proved a big hit with consumers. You can view some of their classic commercials in a recreated 1970s living room with a console TV. Don't miss the appearance by actor Mark Harmon in the 1980s commercials.
From there the exhibit looks at modern craft brewing culture today. From Boulder's Charlie Papazian home brewing his way to the Great American Beer Festival in the 1980s to the rise of New Belgium and Oskar Blues in the 1990s, craft brewing has altered Colorado's economic landscape, but was it for the better? The exhibit explores that and more. Included in this part of the exhibit are four videos of Colorado's beer pioneers to explain how craft beer has changed Colorado. Videos are from Charlie Papazian, former Governor John Hickenlooper, New Belgium founder Kim Jordan, and the founder of one of Colorado newest breweries, Karen Hertz of Holidaily.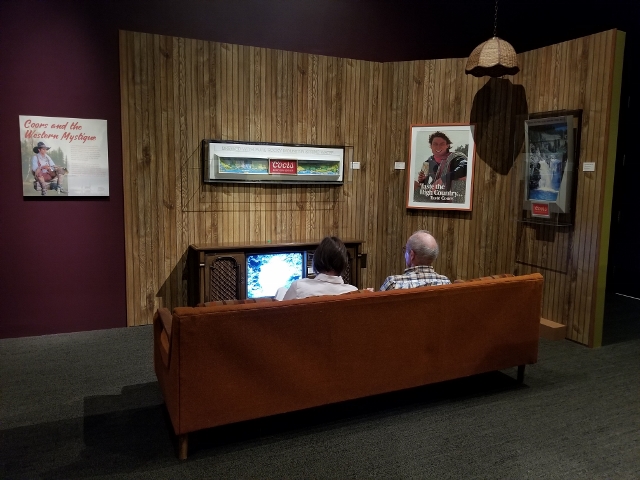 The exhibit concludes with a display of pint glasses from almost all of Colorado's 360 current craft breweries, which museum staff scoured the state to secure. Can you find your favorite brewery's glass in this amazing Pint Pyramid?
To round out a visit to this informative exhibit, the museum's Rendezvous Café will offer a special beer flight for guests of age to purchase. Beers include Great Divide's Yeti Stout, A.C. Golden's Batch 19, Coors Banquet Beer, and Oskar Blues' Dale's Pale Ale. Tickets are $14 per adult and include entrace to the entire museum. Kids are welcome to view, but the content is geared toward adults. Exhibit runs through August of 2020.
Here's a little Colorado beer trivia to get you started:
What Colorado mountain is featured on the Coors Light can?
Home brewing became federally legal when which president signed H.R. 1337 in 1978?
Which Colorado brewery is credited with first putting craft beer in cans?

What was Blue Moon Belgian-style White originally called?
Tags:
Beer
,
Education
Recent Articles

Feedback
How are we doing? Tell us what you like or don't like and how we can improve. We would love to hear your thoughts!