Denver's Hippest Bar Restrooms
Have a seat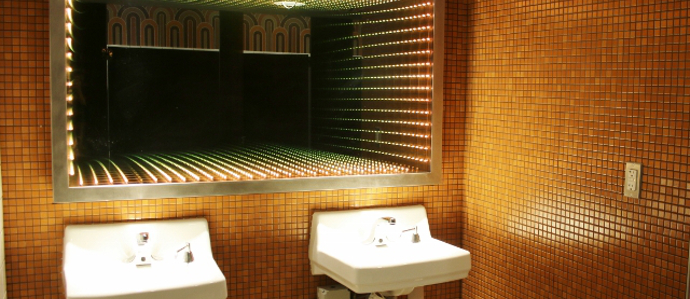 Most bar restrooms are places you don't want to spend a lot of time in. However, some bars go the extra mile to design a restroom that is a pleasant and, some might even say, enjoyable area to spend some time. Some may be too pretty to leave. OK, let's not get carried away. Here are Denver's hippest bar restrooms.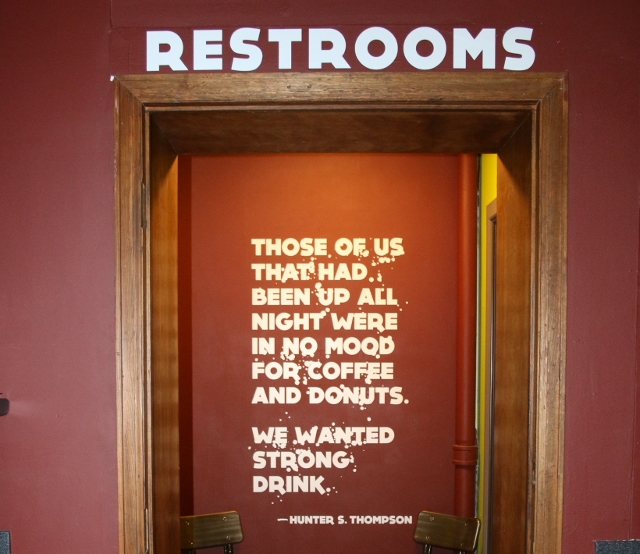 Carbon Café & Bar
As you enter the hallway to the restrooms, you are greeted to a quote by Gonzo Journalist Hunter S. Thompson stenciled to the wall. "Those of us that had been up all night were in no mood for coffee and donuts. We wanted strong drink." This is the perfect sentiment for a Carbon Café because it is part coffee shop, part bar and has a donut shop next door. You can get all three here if you want. The bathrooms themselves feature a chalk graffiti wall. (1553 Platte St., #130; 720-428-8565)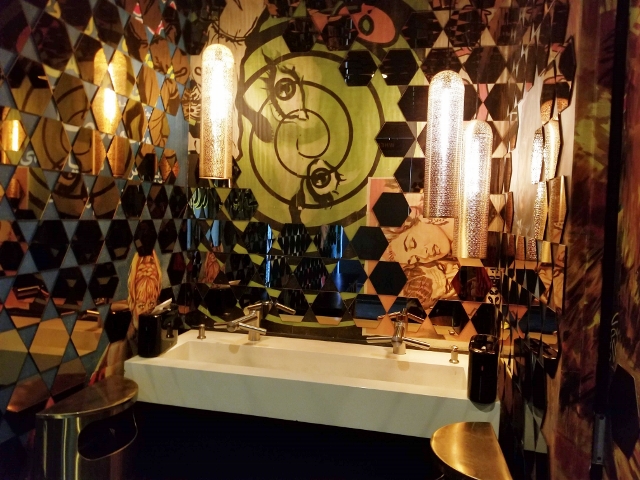 El Five
This restaurant with spectacular views of the Denver skyline has a communal hand washing sink in the hallway to the men's and women's restrooms covered in hexagonal mirrors and art deco posters. In some ways it's a little funhouse-ish, but still gorgeous. The mirrors extend to the ceiling. It's almost like a nightclub experience inside a fine dining establishment. (2930 Umatilla St., Ste. 500; 303-524-9193)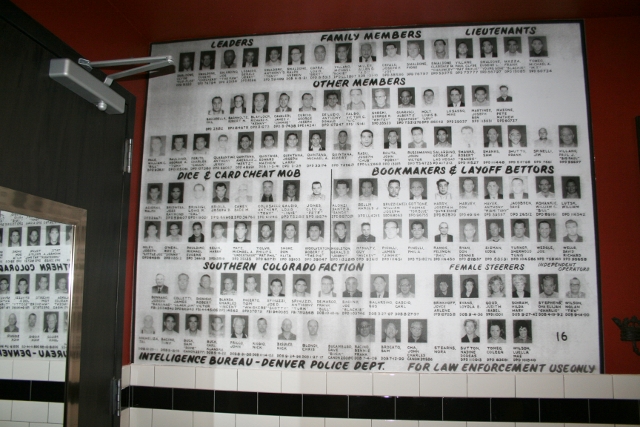 Gaetano's
Owning up to its gangster past, the restrooms at this historic Denver restaurant feature a giant most wanted poster with mug shots of the large Smaldone mob family and their roles in the organization. The Smaldone's opened the restaurant in the 1930s and served bootlegged moonshine during Prohibition and hosted poker games on the second floor, which Frank Sinatra sat in on once. As if that weren't enough, the toilet stalls are designed to look like Catholic church confessionals. Atone if you need to. (3760 Tejon St.; 303-455-9852)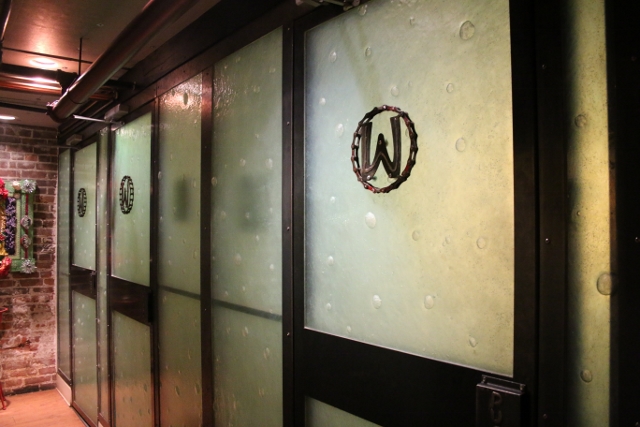 Lola
The modern and stylish restrooms at Lola Fish House feature toilet stall doors that are made of opaque glass, which allow you to see light and shadows, but no actual details. (1575 Boulder St.; 720-570-8686)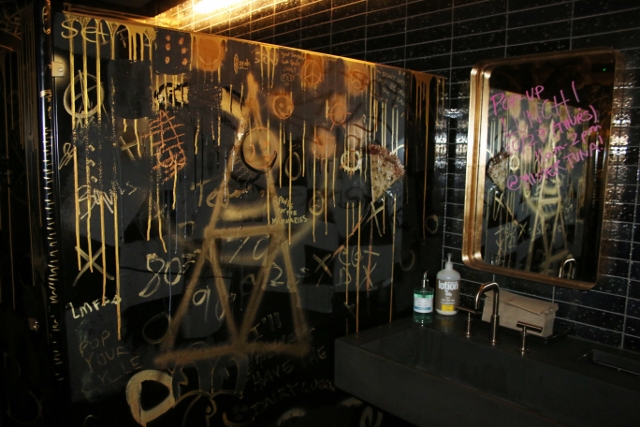 Mister Tuna
In what has to be the craziest set of toilets in Denver, Mister Tuna's designers went crazy with shiny gold spray paint. The graffiti is artistic in some places, vulgar in others. They also spray painted the toilets with the gold paint, which is not always a good look, but the restrooms do make this fun restaurant stand out. (3033 Brighton Blvd.; 303-831-8862)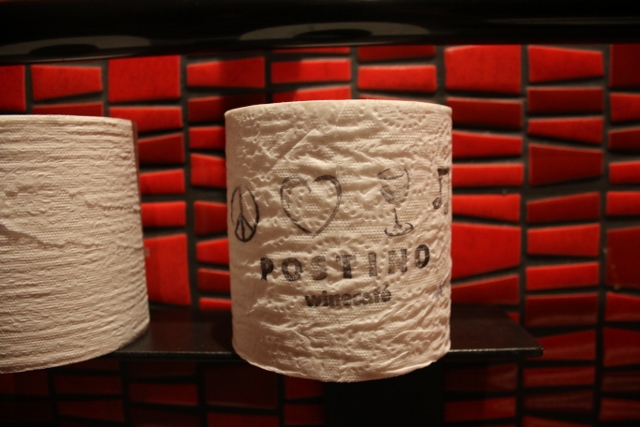 Postino
Another elegant Denver restaurant restroom features bright red tiled walls that are supposed to represent the bright red wines they serve. The trimmings are in black making for a striking contrast with the red. Another fun feature is that Postino's name is printed on the toilet paper. (2715 17th St.; 303-433-6363)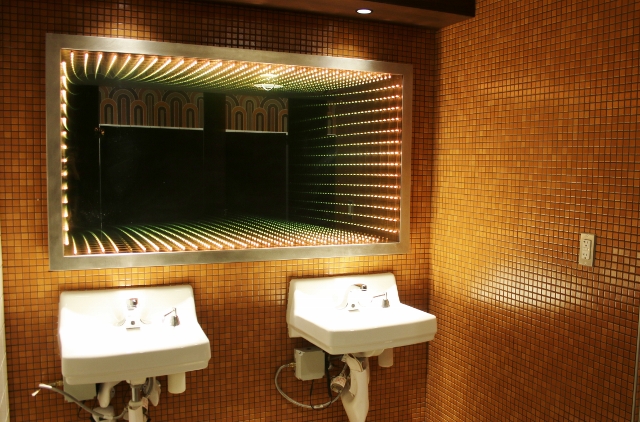 Steuben's Arvada
These restrooms have a retro 70s vibe with tiny square orange tiles surrounding the sinks. The best part is the large infinity light mirror that you can use to check yourself. It's easy to lose your gaze in the display of lights while contemplating the universe. Don't stay too long or your friends will miss you. (7355 Ralston Rd.; 303-830-0096)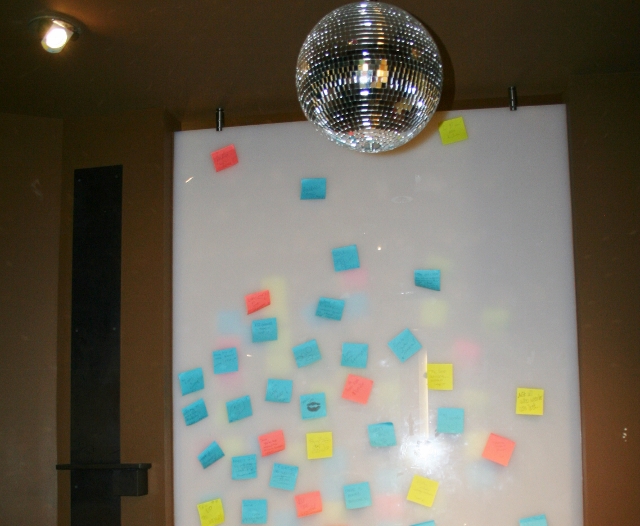 The Corner Office
True to its corporate office vibe, the restrooms have a wall set up for guests to stick Post-it notes on complete with stacks of Post-its pads and pens. Guests can write an inspirational quote, draw pictures, ask questions, or provide answers. The staff asks that you do NOT leave phone numbers. The notes get removed periodically so there is always something new to look at. There is also a disco ball hanging from the ceiling. Because, why not? (1401 Curtis St.; 303-825-6500)
Recent Articles

Feedback
How are we doing? Tell us what you like or don't like and how we can improve. We would love to hear your thoughts!