Denver's Classic Burger Joint Cherry Cricket Opens Second Location
Frings and things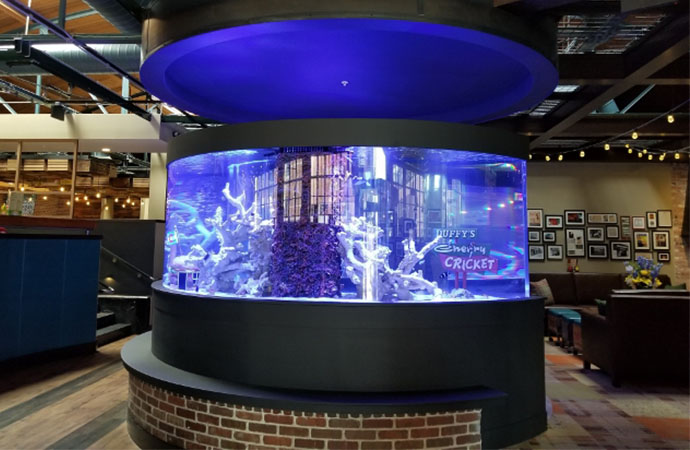 It only took 73 years, but Denver's favorite burger and beer destination has finally opened a second location downtown, Cherry Cricket Ballpark. Taking over the old Breckenridge Colorado Craft pub just a half block from Coors Field, this new Cherry Cricket may look all shiny and spiffy, but they still adhere to the two things that made the original nationally famous, great food and friendly service.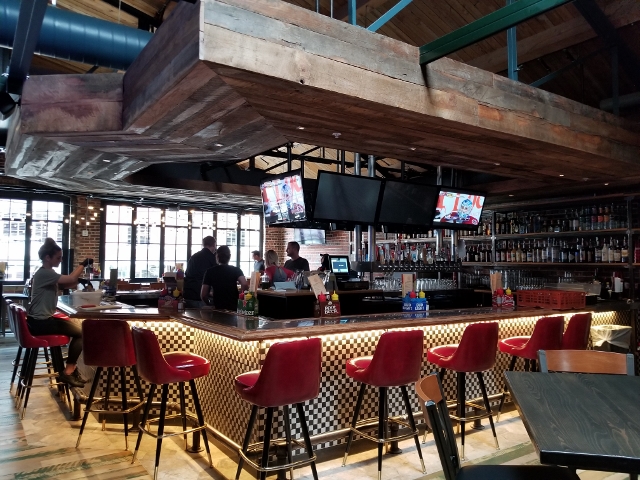 The first thing you, and your kids, will notice upon entering is the gigantic fish tank in the middle of the dining room. It's shaped like the letter 'C' for Colorado and has super cool fish, like Blue Tang and the goofy Unicorn Fish, which looks like it has a human nose. The décor is a bit more rustic instead of the diner décor at the original location, but is still homey and well lit. There is a large full service bar up front and tables and booths behind the bar and fish tank. Also behind the fish tank is smaller lounging room with soft seating, board games, a large TV and a fire place. There are also two community tables for those just making a short visit. In the back of the restaurant is a large game room with a variety of video, arcade and pinball games such as Pop-a-Shot, Skeeball, Air Hockey, a multi-player Pac Man. All of it makes for a fun night at the new Cricket.
Something craft beer lovers can get excited about are the self-service beer taps inside the game room Using a reloadable paycard, guests can pour their choice of eight different craft beers on their own without having to leave the game room in the middle of an important match. It works this way: Guests who want to use the taps must check in at the front bar showing proof of age. Then they some load money onto a plastic card and are given a pint glass. To use the taps, put the card inside a reader above the tap you want and pour the pint. Small TV screens show which beers are available and include information about the beer like IBU and ABV. Paid for by the ounce, the card keeps track of ounces poured and how much money spent until it's empty. Beers available currently range from $0.20 an ounce to $0.60 an ounce and styles will rotate.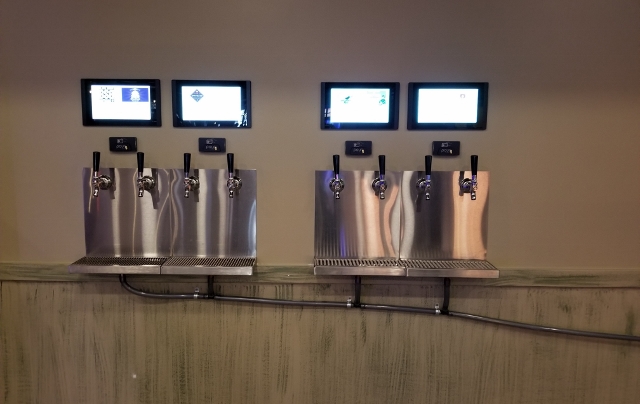 The menu contains the same delicious burgers and pub food made famous at the original by Man V. Food and Best Thing I Ever Ate. The best burger to order is on one you create yourself starting with a choice of patty - beef, turkey, black bean, bison and chicken - and stuffing it with as many toppings as you can handle from the choice of 30 toppings on the list, including nine types of cheese, an egg any style and the can't-live-without candied bacon and jalapeno jelly. All burgers automatically come with lettuce, pickle and tomato if you want to keep things simple. Add a basket of famous Frings, fries and onion rings, Crispy Mac & Cheese Bites or Mash Puppies, fried mash potatoes with bacon, cheese and jalapenos, and you've got an awesome food coma coming your way.
The Cherry Cricket Ballpark officially opens Tuesday, April 17, and will be open from 11 AM to 2:30 AM Sunday through Thursday and until 3 AM Friday and Saturday. Happy hour is from 3 to 6 PM and 10 PM to close daily.
Recent Articles

Feedback
How are we doing? Tell us what you like or don't like and how we can improve. We would love to hear your thoughts!