Citizen Rail Puts Its Best Food Forward at Happy Hour
Caviar Tuesdays should be a thing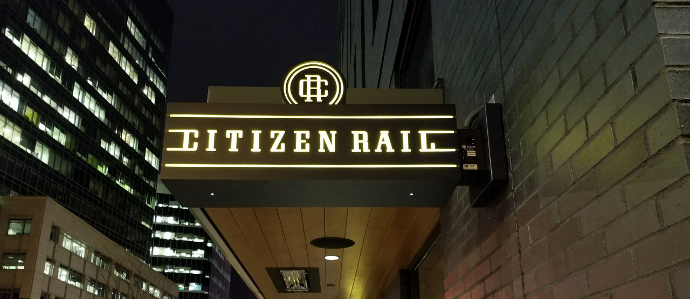 New LoDo restaurant Citizen Rail specializes in world class meats and eats, but it doesn't forget Colorado is home. With house smoked and dry-aged protein visible in the aging room next to the open kitchen, Citizen Rail serves free-range meats cooked over an open fire. Next to these meats are fine regional vegetables cooked to perfection with decadent herbs and spices. The quality is exceptional.
While obvious these fine foods would be in a beautiful dining room setting, what might surprise folks is these same tantalizing treats can be found on the bar menu and at reduced prices during happy hour. No matter the budget or reason for dining out, anyone can enjoy a delicious happy hour at Citizen Rail without breaking the bank.
During happy hour folks relax in the modern window-lit bar area with attentive bartenders. On the drink menu are fine wines, craft beers and elegant cocktails. Something unique to Citizen Rail are the happy hour Combos, spirits, wines and beers put together in interesting combinations. When ordering a Combo, guests receive a glass of either wine or beer paired with a shot. One of the more surprising Combos is Glass of Rose & Mezcal, however, the bartenders swear that those who order it can't stop raving about it. The Rose-Mezcal Combo is a pleasant mix of tang, spice, and smoke. Other Combos are Saison & Amaro, IPA & Rye, Stout & Bourbon and Lager & Bonded Corn Whiskey. All Combos are $7 at happy hour.
The Plunder Road cocktail is made with Del Maguey Vida, cantaloupe, clarified milk, yellow chartreuse, citrus and garnished with charred grapefruit. Clarified milk obtained by adding boiling milk to a cocktail base. The acids in the cocktail cause the milk to separate into liquid and solid components. Strain the solids away and you have one tasty cocktail with the scent and texture of dairy without the fat. Plunder Road has citrusy front taste with a bit of smoke from the mescal at the finish.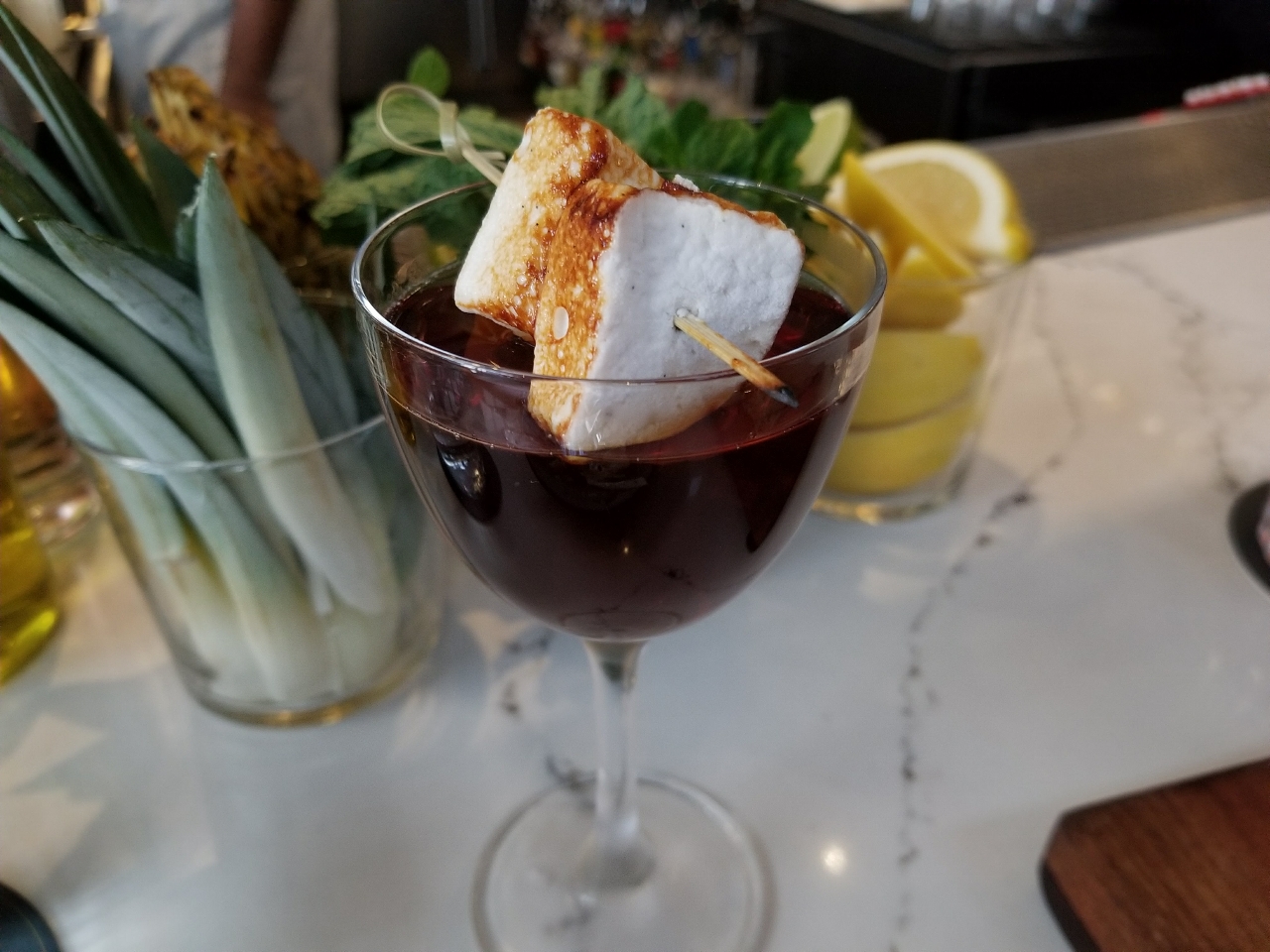 Nightmoves is a rum cocktail that uses Cynar, an artichoke- and herb-based spirit. But it's more than just the spirits that make this cocktail a favorite. The mélange is garnished with toasted marshmallows for a kid-like sugary kick. The cocktail is made with Smith & Cross Rum, Cynar, Cocchi Di Torina vermouth, banana, black walnut bitters and the glass is coated in a PX Sherry wash. The scent is reminiscent of a campfire with warm spice flavors in the taste. The marshmallows turn it into an adult s'more.
Happy Hour features a selection of bar bites that will have guests salivating. Buffalo Sweetbread is the bar's super sophisticated version of Buffalo wings with pickled greens on the side. The Potato Cake & Alder Smoke Sturgeon is a Nueski's smoked bacon potato cake topped with a decadent smoked crème fraiche and topped with caviar and thin-sliced apples. At only $9, you can have caviar every Tuesday if you feel like it. One of the largest dishes on the happy hour menu is a bowl of Mesquite Fired Mussels soaked in Dijon and tarragon broth with grilled bread for dipping. The dish is almost a full pound of mussels soaking in savory goodness. Also only $10, this bowl easily feeds two people.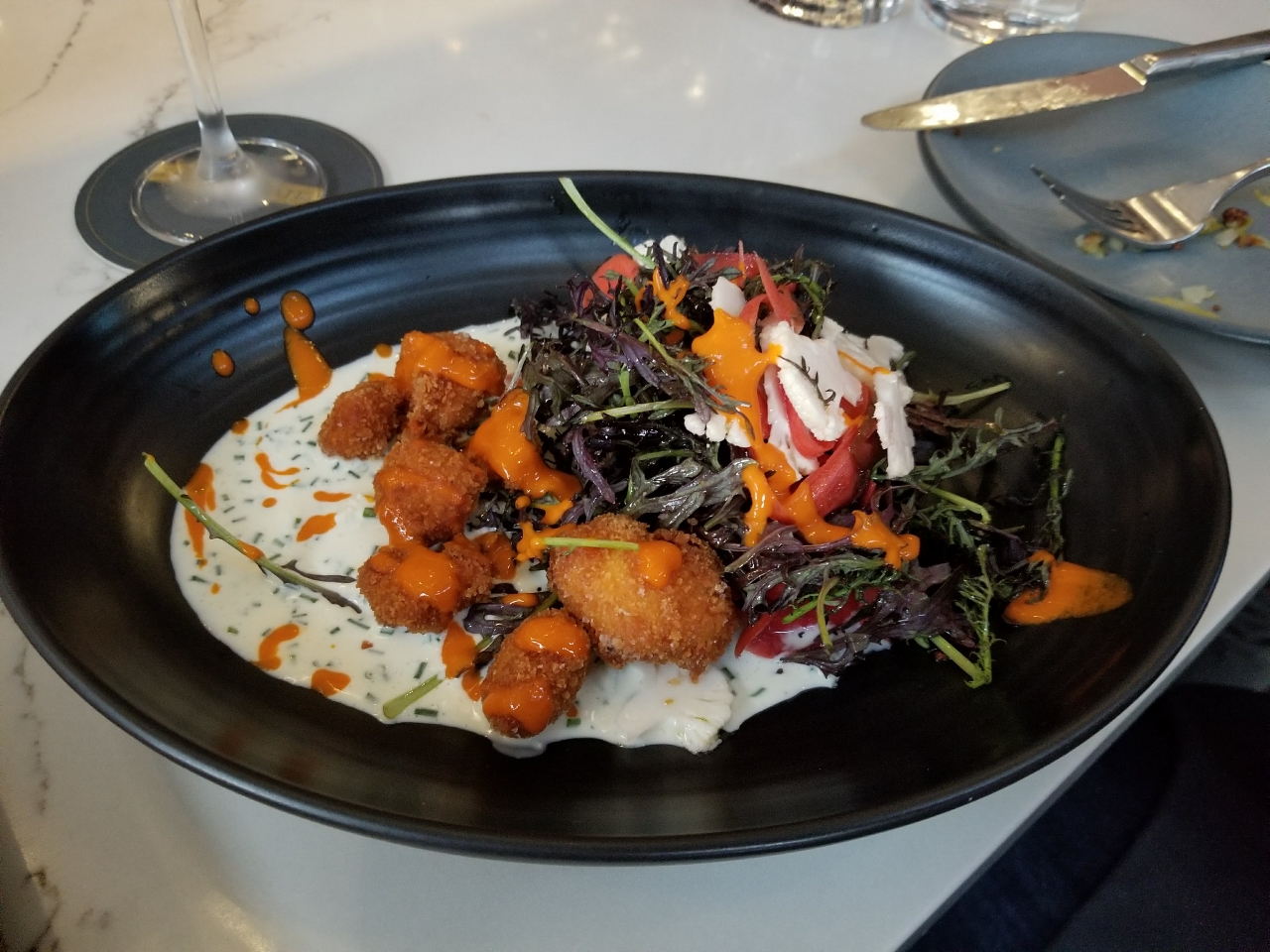 Also for happy hour are select craft beers for $4, select wines for $5 and select cocktails for $7. A charcuterie board with truffled chicken liver mousse, fra' mani salami, house aged 12-month ham, house pickles and grainy mustard is only $11.
With such a tantalizing menu patrons can dine without worry, because the Citizen Rail happy hour is every single day from 2:30 PM to 6 PM. Citizen Rail is located at 1899 16th Street next to the Kimpton Hotel Born.
Tags:
Happy Hour
Recent Articles

Feedback
How are we doing? Tell us what you like or don't like and how we can improve. We would love to hear your thoughts!