Applebees Employee's Video Shows Crappy $1 Margaritas Even Crappier Than You Thought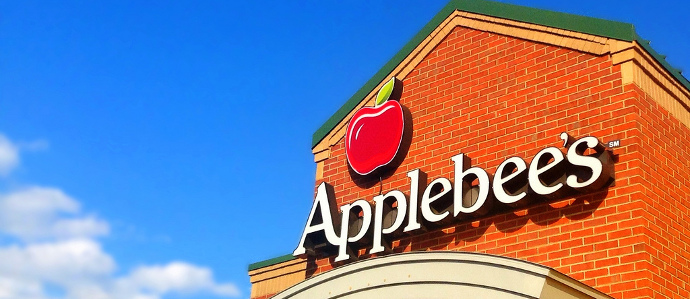 For the last few weeks, I've seen way too many people—people I consider not only friends, but rational human beings—getting super excited for Applebee's October Dollarita deal. For those of you who don't stay up to date on shitty fast-casual restaurant chain news, Applebee's is offering a $1 margarita throughout the entirety of October at any of their participating restaurants in the name of Neighborhood Appreciation Month. As mentioned, the $1 margarita has been cleverly dubbed the "Dollarita"—their brand managers must have been working overtime to brainstorm that slice of fried gold.
As expected, people have been going nuts. You could conceivably go into an Applebee's Neighborhood Grill + Bar at 11 AM, drop $20 on the bar, and drink all day long. But, as any reasonable person may expect, the margaritas aren't going to A. taste good or B. have a lot of booze. For one, if you think a massive company like Applebee's is going to take the kind of loss that losing money on alcohol in over 2,000 locations would get them, you're insane.
If you don't believe that Applebee's would pull something like that while trying to appreciate its customers,
The Bitchy Waiter
recently shared some videos on Instagram of an anonymous Applebee's employee mixing up a batch of these Dollaritas: five gallons of the margs include a gallon of tequila (bottom of the barrel, of course), a gallon of concentrated margarita mix, and three gallons of tap water. Yep, tap water. Now, maybe I'm just going to super fancy bars, but I've never had a drink that was 3/5 water—I'm pretty sure I've had glasses of water that have had less water in them.
Recent Articles

Feedback
How are we doing? Tell us what you like or don't like and how we can improve. We would love to hear your thoughts!