You Can Get Drunk on Popcorn Now, If You Really Want To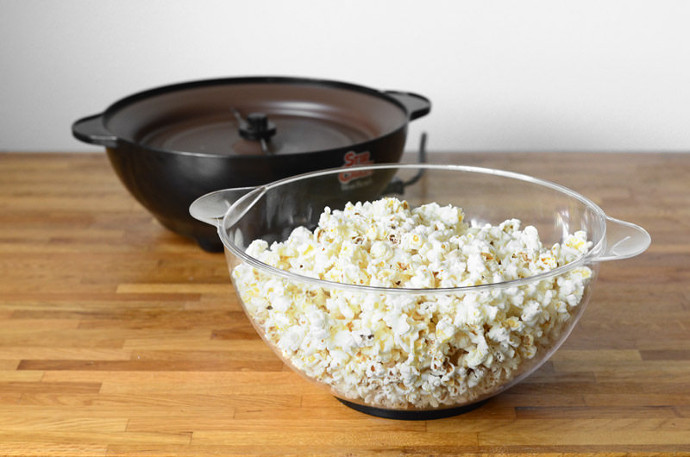 Listen, everyone—I like booze. I like it a lot. I drink it more often than I should, I write about it, and people sometimes even ask my opinion on it. But, even I know when to draw the line, and that line is drawn at eating it. Why is this a trend? Why can't we just drink our alcohol like all the generations before us? Is this not an effective road to alcoholism anymore? Now, in addition to gummy bears and donuts and glitter and nail polish, we've got popcorn with a 5% ABV.
Yes, a UK-based company called
Joe & Steph's
is pushing out alcohol-infused popcorn like it's a good idea, and it comes in a variety of flavors like Crisp Gin & Tonic, Refreshing Mojito, Zingy Margarita, and Fruity Cosmopolitan. Mmm, fruity—just the flavor I'm hoping for when I reach for popcorn. Never mind that they've felt the need to give each drink a descriptor, which is probably because anyone willfully paying for boozy popcorn probably doesn't know what a real gin and tonic tastes like.
The good news is, bags are only around $5 USD. The bad news is, if you want them to ship to America, you'll have to pay about $14 for shipping, so it's clearly not worth it. Even if you bought in bulk to make the shipping price reasonable, you'd still be stuck with a ton of crappy booze popcorn. Although it will probably come in handy when you Netflix and chill all by yourself.
Photo via Flickr user yourbestdigs
Recent Articles

Feedback
How are we doing? Tell us what you like or don't like and how we can improve. We would love to hear your thoughts!