Ocean Prime Dazzles with New Cocktail Menu
Prime time for cocktails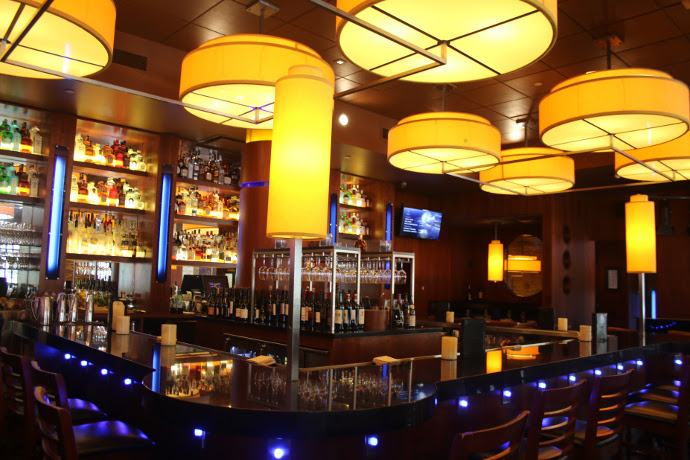 Found in several cities across the country, Ocean Prime has been in Larimer Square for over six years serving a seafood-centric menu in landlocked Denver. Although part of a larger group of national restaurants, each location strives to be unique to the city it's located. The Denver location includes chicken from Red Bird Farms and Colorado Bass. All seafood is wild or naturally harvested recommended by the Monterey Bay Aquariums' Seafood Watch. No matter how near or far menu items come from, they will be handled with utmost care, including the cocktails.
"We want our bar program to match our culinary program and have them flow seamlessly," says Denver General Manager Heather McCormick. She says all syrups, juices and purees the bar uses are house made and fresh. With that in mind, let's dive into the cocktail menu.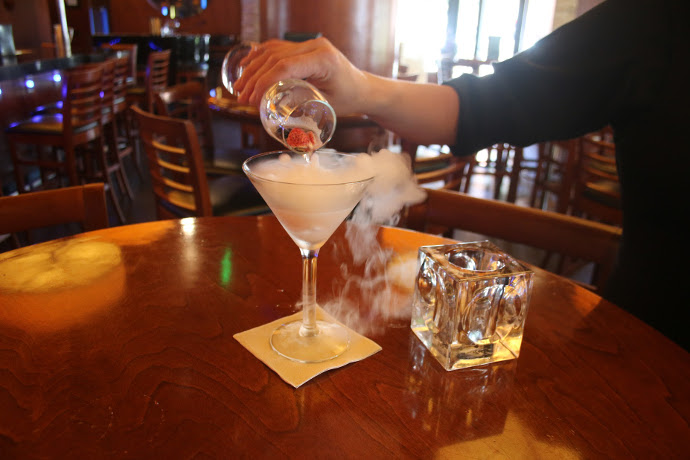 Berries & Bubbles is a decadent glass of fruity goodness. Made with Belvedere Citrus Vodka, marinated berries, house-made sour, Domaine Chandon Brut and dry ice smoke, this cocktail is as fun to watch as it is to drink. The cocktail is poured at your table to take full advantage of the dry smoke and bubbles, making a fruity caldron of a cocktail. The scent is berry and champagne with a hint of smoke. The taste is fruity sweet with bits of crunchy ice floating on top. While the bartender warned this drink was super sweet, there is a tartness from the citrus vodka that is refreshing.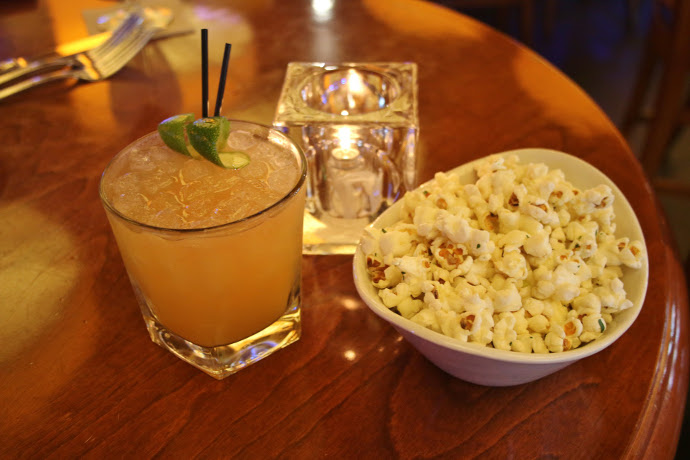 The Rum Punch is not like the punches you are used to, made with a mix of sweet and sour. This punch has Ancho Reyes Chile Liqueur, which adds a touch of pow to the punch. Also made with Don Pancho Rum, Orchard Apricot Liquor and hand squeezed orange and lime juice, the punch, which has a sweet lime and apricot scent, has a pear and apricot taste with just a hint of poblano pepper. The only thing you'll notice from the pepper is a buzz of the lips after each sip.
The simple Tequila Cocktail is related to a Coin Margarita made with Corzo Silver Tequila, fresh squeezed orange and lime juice and house infused agave nectar. What sets this drink apart is the salt, sugar and cinnamon rim, making a Christmas-y cocktail with tart from the lime and tequila blending with the spice of the cinnamon and sugar. Going for bigger flavor, the Ocean Prime Margarita has Don Julio Blanco Tequila, St. Germaine Elderflower Liquor, hand squeezed ruby red grapefruit and lime juice. The bar makes its own Grenadine used in the cocktail so this margarita leans toward the sweet.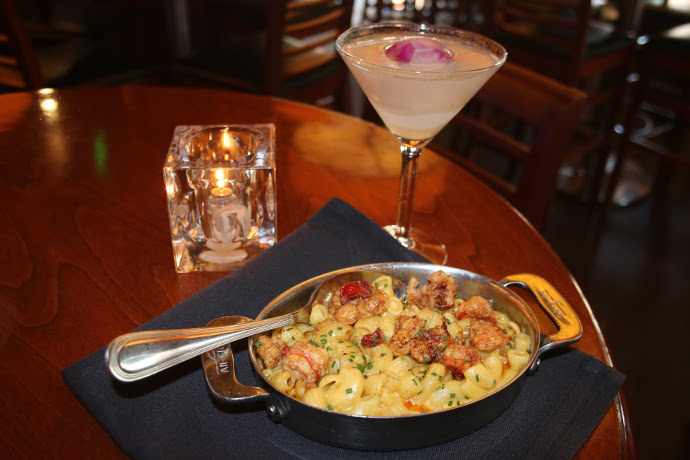 If you're looking for something that looks as great as it tastes for your Instagram account, have the Black Orchid, made with Belvedere Wild Berry Vodka, St. Germaine, and hand squeezed lemon and white cranberry juice. The cocktail is served over a single large ice globe with a delicate orchid bloom frozen inside. Bartender Christina says they make the ice globes using a spherical mold that they put the orchids inside and fill with distilled water. The flowers are edible after the ice melts.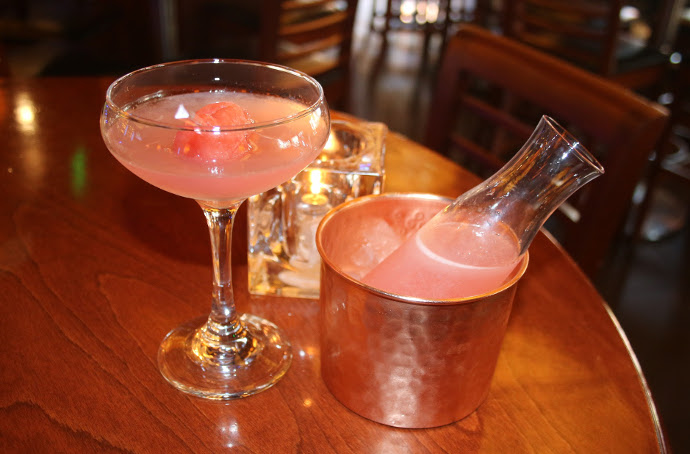 The new Watermelon Elyx is the result of a cocktail contest held between all the Ocean Prime bartenders around the country. This winning cocktail came from Indianapolis, but its summery taste fits well in Denver. Made with Absolut Elyx, Uncle Val's Gin mixed with fresh watermelon, lime and basil, this fresh and fruity drink will last long into the fall. The drink is so big and luscious it even comes with a side car. The aroma is all watermelon, all fresh, while the taste is a mix of garden basil and melon.
If you think Ocean Prime and its fresh seafood might be out of your price range, try the Happy Hour menu. Served downstairs in the Blu Lounge, the menu has a variety of small plates that feed two people for only $10 each, $2 oysters on the half shell and the Chef's Featured Sushi Roll, which also feeds two, is $10. Plates include the decadent Lobster Mac, juicy Beef Sliders, Calamari, Lamb Lollipops and Oyster Bingo. Specialty cocktails are $10, select wines and spirits are $7 and all beers are only $5. Happy Hour is from 3:30 to 6 PM Monday through Friday and every table in the lounge receives a basket of savory truffle popcorn upon being seated.
Photos via Carrie Dow
Tags:
Cocktails
,
Food
,
Happy Hour
Recent Articles

Feedback
How are we doing? Tell us what you like or don't like and how we can improve. We would love to hear your thoughts!