Things No One Asked For: Prosecco Donuts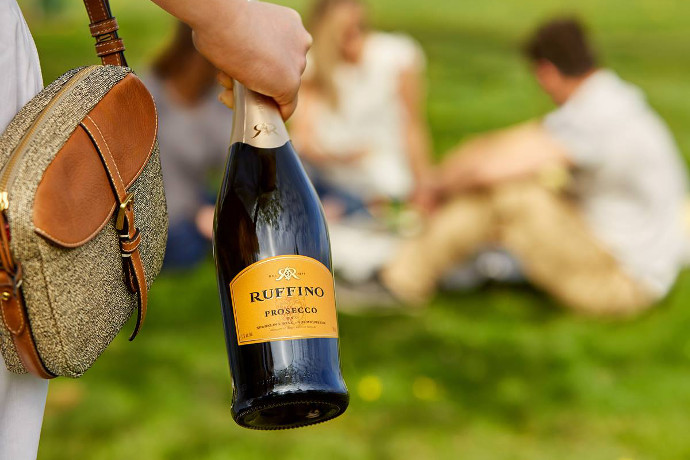 The good news is August 13 is National Prosecco Day, so we've got another reason to get wastey-pants in celebration of a made-up holiday. The bad news, however, is it seems these days that imbibing alcohol as a liquid is a fad that has passed. Now, we want our alcohol in gummies, or nail polish, or shampoo, or—as is the case now—donuts.
Enter
The Doughnut Project
, who are partnering with
Ruffino Prosecco
to make their Prosecco-infused donut. And if you weren't ashamed enough to be eating your alcohol like a child, the Prosecconuts (my name, not theirs) come topped with edible gold leaf and pink glitter, so you will know beyond a shadow of a doubt what a pile of garbage you are. And hopefully some of that glitter will stick to your face so random strangers will know to avoid you.
The donuts will be available at the Doughnut Project's storefront in NYC's West Village for a whopping $4.25 apiece. Not only is that pricey for donuts, but it's even pricey for donuts in New York City. And just for a little booze in your donut that won't do anything and you probably won't be able to taste anyway. But I also wouldn't expect much from the place that made the everything bagel donut—because if you want a round, doughy breakfast pastry that tastes like an everything bagel, OF COURSE a donut is the way to go.
Recent Articles

Feedback
How are we doing? Tell us what you like or don't like and how we can improve. We would love to hear your thoughts!