Drink These Colorado Beers this Summer
Summertime and the drinking is easy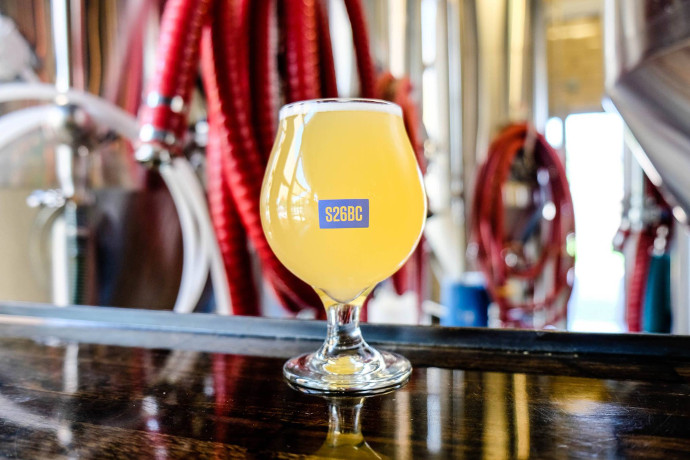 Now that we have more daylight hours to enjoy drinking beers, Colorado's breweries are bringing out their best summer patio pounders. Light, invigorating, and easy drinking, these beers are perfect for us outdoorsy people. Whether it's up in the mountains, down by the lake, or just chilling in the backyard, these beers were made for summer sipping. The best part? All these beers are mobile. Grab a six pack and get out there!
5:00 Afternoon Ale by Renegade
As the saying goes, "It's five o'clock somewhere." It's always five o'clock at Renegade in Denver with this sessionable ale. The beer is made from a pilsner recipe, but with ale yeast and "clocks" in at 5% ABV with 25 IBUs. Found in cans along the Front Range.
Cucumber Wheat by Lone Tree Brewing
Lone Tree Brewing has a unique beer just for summer. The Cucumber Wheat has a sharp hop profile and crisp cucumber finish and this is only the second year the brewery has made this beer. It was so popular when first brewed last year the brewery decided to put this 5.2% ABV beer in cans.
Lemon Drop Wheat by Station 26
While this brewery in eastern Denver has been making delicious beers since 2013, this brew is the first seasonal the brewery has canned. Lemondrop Wheat is made with Lemondrop hops and gluten reduced. At 4.5% ABV and only 17 IBUs this easy drinking beer will work well for summer tailgates and camping.
Lite Brite by Odyssey Beerwerks
This new beer by Arvada's Odyssey is a classic Berliner Weisse (German sour wheat ale) and skews to the hoppy side with Galaxy and Mosaic hops. Slightly tart and perfectly refreshing it weighs in at only 4.4% ABV and 22 IBUs. It will be available in cans along the Front Range on June 16.
Ol' Zippy by Post Brewing
This popular Lafayette brewery recently began canning their beers, including the popular American Ale Ol' Zippy. Reminiscent of traditional canned ales from the Northeast, this 5% ABV beer features crisp malts with a hoppy, yet sweet, finish. Can be found all along the Front Range.
Summer Pils by Breckenridge Brewery
Summer wouldn't be complete without a stimulating pilsner. Summer Pils is made with Czech hops and Pacific Northwest malts for a well-blended summertime beer. Only 5% ABV and 30 IBUs, find it in bottles everywhere.
Tundrabeary Summer Ale by Tommyknocker
Just like black bears who gorge on mountain tundra berries, you will enjoy this tart little number from Tommyknocker in Idaho Springs all summer long. A light and fruity ale, Tundrabeary is made with raspberries, blueberries and other natural fruits. Available in bottles, this beer is 4.7% ABV and only 15 IBUs.
Photo via Station 26 Brewing Co. on Facebook
Tags:
Beer
Recent Articles

Feedback
How are we doing? Tell us what you like or don't like and how we can improve. We would love to hear your thoughts!