Tap and Burger Opens Second Outpost in Sloan's Lake
New Happy Hour Menu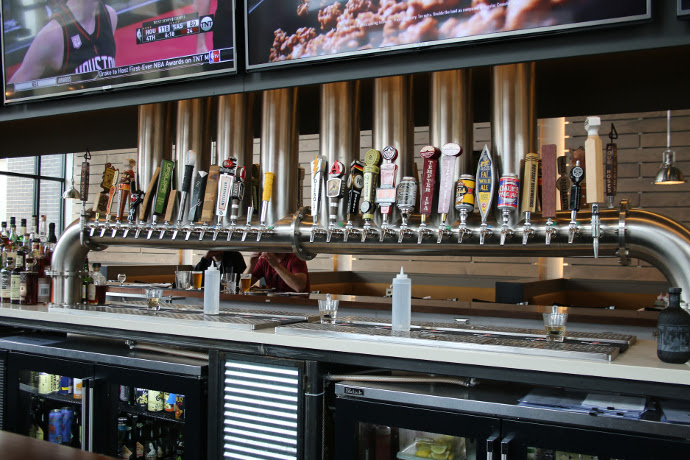 Highland Tap and Burger is a sentimental favorite of the Denver dining scene. One of the first standouts in the Highlands, its emphasis on using fresh and local ingredients to craft some of Denver's best burgers and pairing them with the region's best beers and spirits has made it very popular and continues today. In keeping with that family-friendly burger spirit, Sloan's Lake Tap and Burger opened in the fall of 2016 and has been bringing similar, yet unique, entrees to West Denver diners. Located just two blocks south of the lake, this additional T&B offers tasty burgers and sandwiches that will appeal to everyone from sophisticated palates to picky five-year-olds. The restaurant just created a new happy hour menu, and while some things might be familiar to HTB regulars, others are completely new and waiting to be discovered.
"What we did is streamlined all of our cocktails, beer lists, food, everything, so it's a 80/20 split. So 80 percent of our menu is exactly the same [as Highlands] and 20 percent is unique to our location," says Owner/Operater Nicole Fairhurst.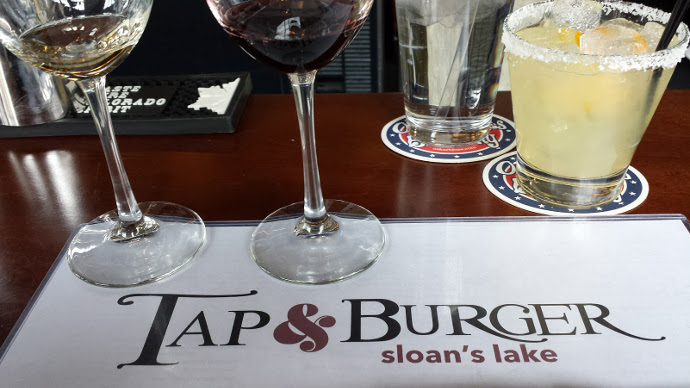 There are some differences. While the new location has ten more beer taps topping out at 30, the original location has more bottled and canned beer available. Sloan's Lake also isn't open as late. With all the new construction in the neighborhood, the restaurant is waiting for the area to grow before it stays open later and the opening of a new movie theater nearby may help that happen sooner.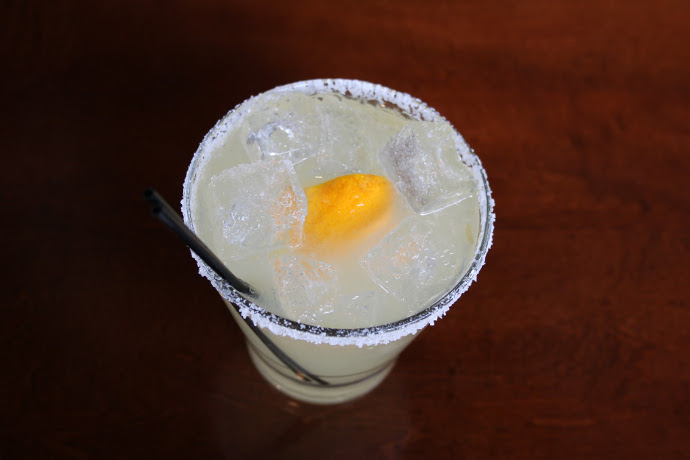 While this is a burger and beer joint, guests shouldn't overlook the cocktail and wine menu. On the drink menu is an old favorite, the House Margarita. Made with just three ingredients, Lunazul Reposado Tequila, lime juice and agave nectar, the Sloan's margarita is refreshing and tart, yet sweet and satisfying.
Also available at Sloan's Lake are Bar Dough's house wines. Bar Dough, another restaurant in the Tap and Burger family, blends its own wines from Jack Rabbit Hill Farms of Hotchkiss, CO. Bar Dough Rosso is a blend of 75% Sangiovese and 24% Syrah giving it a fragrant boldness and full, fruity taste. Bar Dough Blanco is a 50-50% split of Grenache and Mourvedre, the perfect blend of sweet upfront and dry finish. For summer the bar will have a red Sangria made with Pyrat Rum and Rioja with a mix of summer season fruits.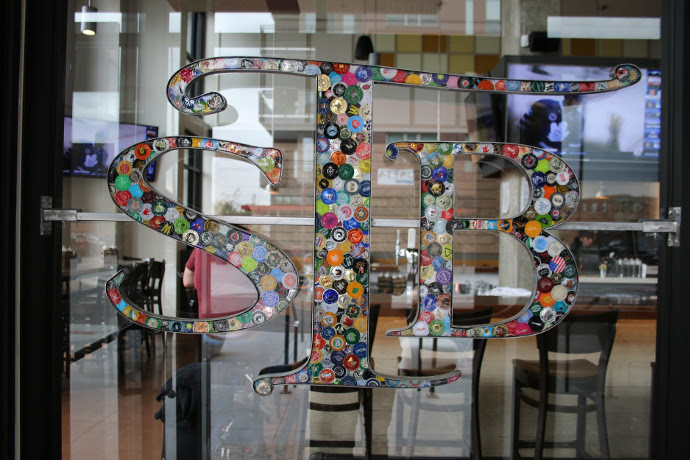 Food on the happy hour menu includes Zucchini Chips for $4.50, lightly fried and served with an ale mustard aioli. The veggie chips are tasty on their own, but the aioli provides a nice kick. A dish of house-made Kettle Chips is $3.50 and have a seasoning that changes from week to week. This week is a garlic/dill blend. Last week was a ranch. You'll have to visit next week to see what exciting flavor the kitchen creates next. The new Chicken Tinga Tacos are served with lettuce, avocado, and spicy crème on a corn tortilla for $3 each. Fairhurst says that the restaurant has added larger items to the happy hour menu for those looking for more of a meal. One of those items is the Root Beer Pulled Pork Sandwich ($7.50). The root beer comes from B. Stiff and Sons (Oskar Blues) and gives the sauce just enough caramel sweetness without sacrificing the savory of the BBQ sauce. The sandwich comes with an onion bun, pickles and grilled pineapple Fresno slaw. All prices are happy hour prices.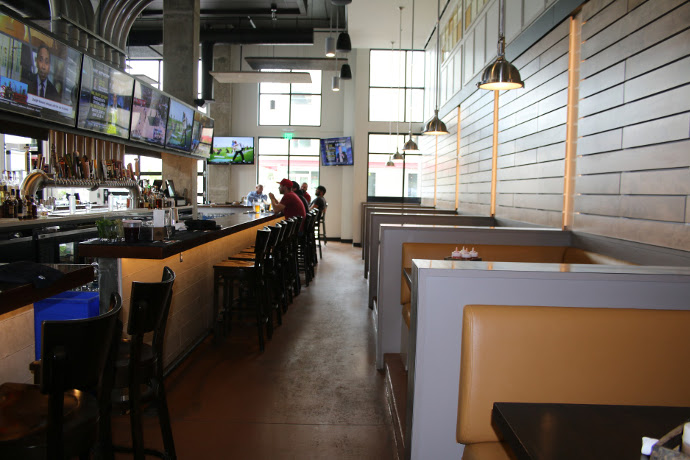 Happy Hour at Sloan's Lake Tap and Burger is Monday through Friday from 3 to 6:30 PM. Enjoy select drafts for only $4, house wines and Margaritas for $5 and get a beer and shot for $8. Choose any combo of PBR, Coors Banquet, Montucky or Little Kings beers and Fernet Branca, Jameson, Bulleit Rye or Lunzaul Reposado spirits. New specials and events to look for are 14er Fridays with big beers 40% off and the restaurant just started its own Run Club on Thursday nights.
Photos via Carrie Dow
Tags:
Beer
,
Cocktails
,
Outdoor Seating
Recent Articles

Feedback
How are we doing? Tell us what you like or don't like and how we can improve. We would love to hear your thoughts!