Where to Celebrate Cinco de Mayo 2017 in Denver
Una Mas Cerveza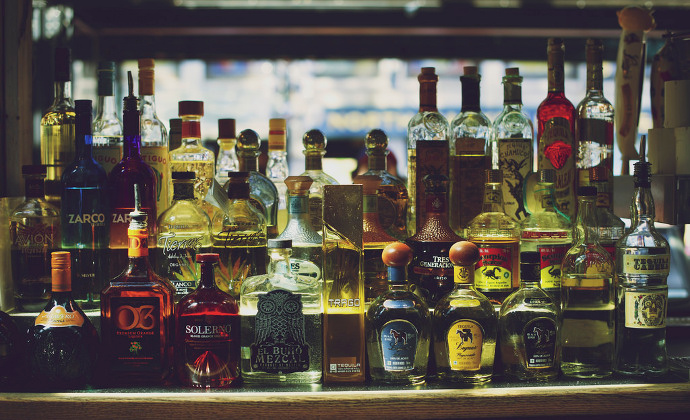 Every year the United States of America celebrates a Mexican holiday, Cinco de Mayo, or May 5. The day is to celebrate the Mexican Army's victory over French forces at the Battle of Puebla on May 5, 1862. While the actual holiday honors a single battle and is considered ceremonial in Mexico, the day has become a celebration of Mexican-American culture here in the states and that does include a bit of drinking. The day falls on Friday this year so the parties will be plenty.
Dive Inn
May 5 is more just Cinco de Mayo, it's also the fifth anniversary for this dive bar in South Denver. Join the bar for a huge party with live music from Mr. Steak and Juan Direccion, adult piñatas, and drink specials featuring Herradura Tequila. (1380 S. Broadway; 720-242-6157)
Jose O'Shea's
This classic cantina in Lakewood is celebrating all day on Friday with Sauza Blue house Margs for $6.29 on the rocks and $11.79 jumbo size, Hornitos Tequila and Midori for $8.29 on the rocks and 15.79 jumbo or get a shot and a beer, Sauza Blue Reposado and Dos XX Amber for $9. (385 Union Blvd.; 303-988-7333)
La Guera
Join the bar for special evening of eating and drinking. Enjoy $4 Margaritas, beer and wine from 4:30 to 10:30 PM on May 5. There will also be free swag from Azunia Tequila, Chamucos Tequila, El Buho Mezcal and Corona. (1610 Little Raven St., Ste. 200; 303-945-4791)
La Loma
Cinco de Mayo is a huge fiesta at La Loma. Join in at the new location in Uptown for drink specials, giveaways and homemade food. Enter for a chance to win a tour of downtown Denver in Arta Tequila's helicopter while sipping one of the bar's infamous Mexi-Flag Margaritas. Here is the schedule: 4-8 PM Arta Photo Booth, 5-7 PM Patron Snowboard Giveaway and 7-9 PM Arta Cadillac Margarita drink special. (1801 Broadway, Unit 116; 303-433-8300)
Lime
Denverites can party all day at Lime in the Denver Pavilions. Starting at 11 AM enjoy drink specials, photo booth, Mariachi Band, live DJ and lots of free stuff to be given away. No cover. (500 16th St., Ste. 322; 303-893-5463)
Lola
Head to the Highlands for the 9th annual Picnic of the Pig on May 5. Doors open at 2 PM when guests can enjoy live music and $5 Silver Coins and $3 Top Rope Mexican Style Lagers cans. Guest chefs will serve up their best swine dishes including places such as Old Major, The Post, Jax Fish House and The Regional. Party with the pig from 2-9:30 PM. (1575 Boulder St.; 720-570-8686)
Mezcal
The party is all weekend long at Mezcal on Colfax. Starting Friday and continuing through Sunday, enjoy food and drink specials featuring Casa Noble Tequila. Enjoy music on Friday from Mono Verde Collective. (3230 E. Colfax Ave.; 303-322-5219)
Old Chicago Restaurants
Start now to complete your Cinco de Mayo beer mini-tour. You only have a few days left to drink eight beers for a complimentary T-shirt. Take the tour twice to receive an exclusive T-shirt. Beers include classic Corona and Modelo Especial, but the tour also features local faves such as Oskar Blues Beerito Mexican Lager and Odell Brewing Pina Agria sour ale. (Denver, Lakewood, Littleton, River Point and Union)
SOL Mexican Cocina
Join SOL in Cherry Creek for a party on Friday. Enjoy live music from Dysfunction Junction from 5-9 PM and food and drink specials. Get a six-pack of street tacos for $18 along with other bites. Drinks include Margarita and Sangria specials, $5 tequila infusion shots and $5 beers. Also the bar will have free validated parking in the Colunbine garage behind the rstaurant from 5 PM to close. (200 N. Columbine St., Unit 110; 303-953-2208)
Tamayo
Celebrate "Cinco de Tamayo" in Larimer Square on Friday. Enjoy a special holiday menu all day and night. Then starting at 5 PM the bar will host mescal and tequila brands for tastings and giveaways. Schedule is as follows: El Buho Mezcal from 5-6 PM, Azunia Tequila from 6:30-7:30 PM, Chamucos Tequila from 8-9 PM and Corona beer from 9:30-10:30 PM. (1400 Larimer St.; 720-946-1433)
ViewHouse
May 5 weekend begins at both locations of the ViewHouse with a rooftop patio party. Enjoy $5 Holy Jalapeno cocktails and $3 Sons of 1858 drafts along with other food and drink specials. Centennial will have live music and Ballpark will have a DJ for the evening. (Ballpark, 2015 Market St.; 720-204-4202: Centennial, 7101 S. Clinton St.; 303-79-8439)
Photo via Flickr user SGPhotography77
Tags:
Beer
,
Cocktails
,
Food
,
Parties
,
Tequila
Recent Articles

Feedback
How are we doing? Tell us what you like or don't like and how we can improve. We would love to hear your thoughts!