Fort Collins' Old Elk Distillery Brings New Spirits to Denver
Dry Town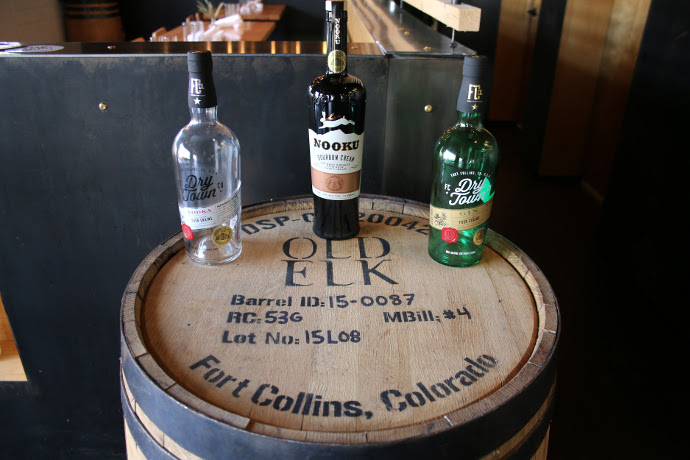 Old Elk Distillery, a distillery in Fort Collins, has created some new spirits and these tasty liquids have made their way to Denver. Dry Town Vodka, Dry Town Gin and Nooku Bourbon Cream are now available for Denver's drinking pleasure.
Prohibition in Fort Collins lasted from 1896 to 1969. As a "dry town" FoCo didn't have legal spirits to consume, however, that didn't mean spirits couldn't be found. People knew where and how to get what they needed, even if it meant breaking the law. Old Elk is a legal distillery with a moonshine tradition in approaching how spirits are made.
Dry Town Gin is made with 10 botanicals; juniper, orris root, orange, lime, angelica root, black pepper, ginger, lemongrass, French verveine and sage. Kate Douglas is Old Elk's Head Distiller and she says the team tested around 75 botanicals before settling on this particular blend. The botanicals are soaked in Dry Town vodka overnight before adding to the pot with the gin basket. The scent is floral and the taste is earthy mixed with Colorado mountain forest.
Dry Town Vodka is hand crafted with a traditional grain recipe of corn, wheat, rye and malted barley, all of which come from nearby Longmont. The vodka is unfiltered and taste is of spicy rye with a touch of corn sweetness at the finish. Both spirits are designed for making martinis, but will work well in variety of other cocktails.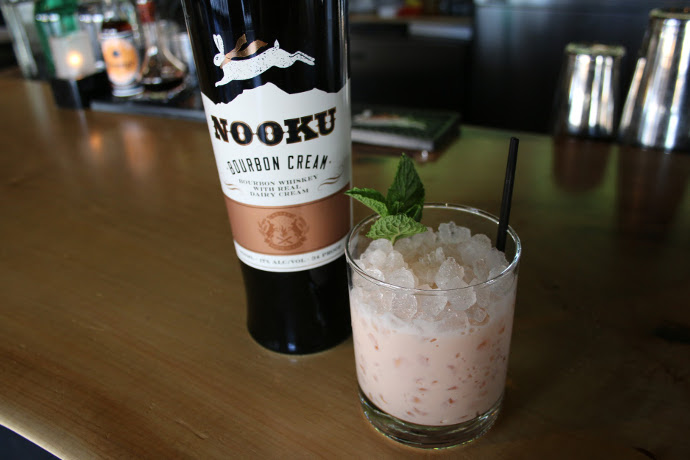 The real gem of these new spirits is Nooku Bourbon Cream. The name is inspired by a Native American term for the white snowshoe rabbit. The spirit is a premium straight bourbon mixed with real dairy cream from Batavia, New York, and is all natural, no sugar or artificial color and flavoring found here. The texture is lush and silky and the taste is milky vanilla with a touch of toffee and a bourbon finish. Even thought it has cream, Douglas says the spirit does not need to be refridgerated. This is a spirit best sipped on ice around a campfire in the Rocky Mountains. However, don't count it out of when deciding what elixir to add to your weekend coffee or substitute it the next time you make a White Russian or Colorado Bulldog.
Use the Dry Town locator to find Dry Town Spirits and Nooku Bourbon Cream at a store near you.
Photos via Carrie Dow
Tags:
Bourbon
,
Gin
,
Spirits
,
Vodka
Recent Articles

Feedback
How are we doing? Tell us what you like or don't like and how we can improve. We would love to hear your thoughts!