Broken Rice Opens in Denver
Cheap eats and drinks done fresh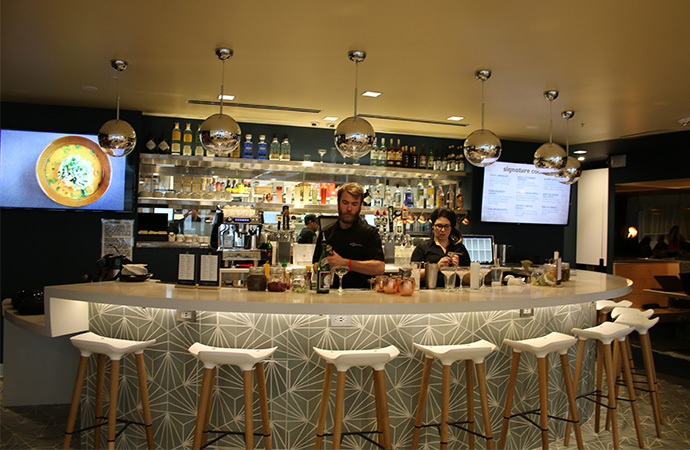 In the Far East grains of rice often break during harvesting, resulting in smaller, but still delicious and nutritious pieces of "broken rice." Due to the different size, broken rice has a softer texture and absorbs flavors more easily. It also cooks faster, using less fuel, and since it was considered "broken" was traditionally the domain of cheaper street cooks and their customers. Today Broken Rice is a delicacy and despite its unusual name, has become a key ingredient in some of today's more popular Asian dishes.
With that in mind Broken Rice, a fast-casual restaurant serving made-from-scratch traditional Asian street food, has opened in Denver near I-25 and Colorado Blvd. The restaurant serves traditional Pho, a broth-based soup along with Banh Mi sandwiches and craft cocktails in relaxed setting. According to President Ric Gordon, Broken Rice uses locally sourced and house-made ingredients whenever possible, such as making the traditional bone broth for Pho daily by roasting proteins overnight.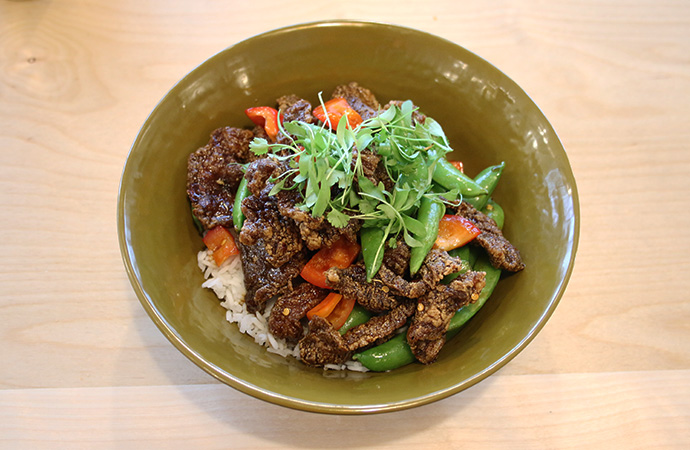 The cocktail menu at Broken Rice is created by James Beard-honored mixologist Kim Haasarud of Phoenix, AZ, and she designed the drinks to fit the freshness of the food. Ingredients include house made juices and infusions. More importantly, the cocktails are designed to sipped with or without alcohol so for those enjoying lunch or not imbibing can still enjoy these beautiful concoctions.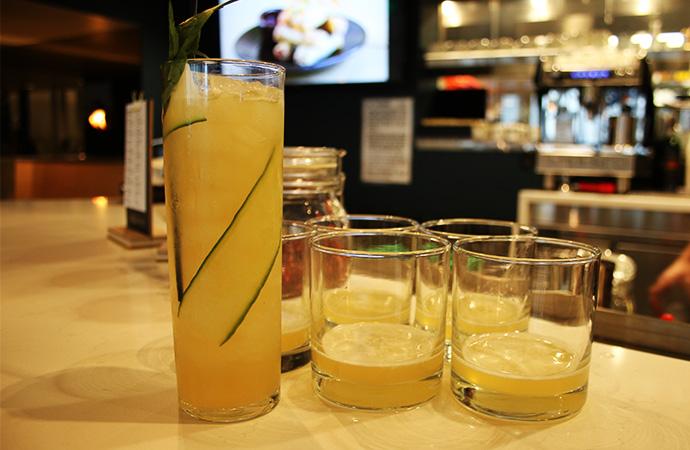 The Basil Cucumber Squeeze is made with cucumber, Thai basil, fresh lemon and Basil Hayden's Bourbon. The scent is fresh garden cucumber with a hint of lemon. The taste is a little boozy with lemonade and basil.
The Pomegranate Crush is a unique cocktail that contains chia and pomegranate seeds giving the drink a pinkish fruit salad look. The scent has a hint of the pomegranate and the seeds do look a little funny in the glass, but the taste is pure fresh fruit. The drink has contains fresh lemonade, homemade pomegranate grenadine and sake for an earthy flavor to anchor the sweet of the fruit.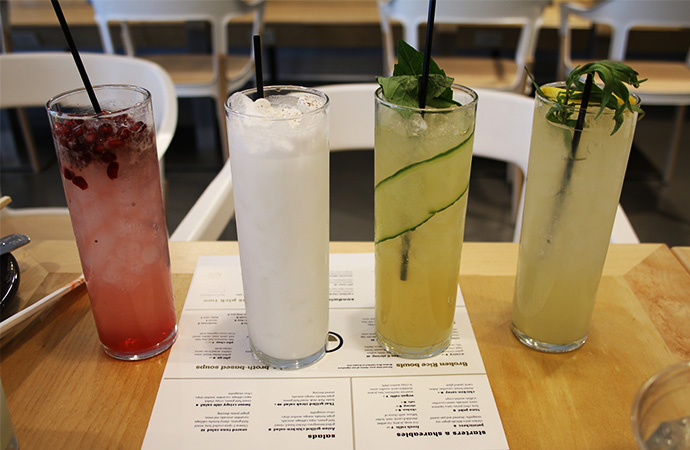 The Matcha Green Tea Latte is a cocktail that contains a creamy, tea-rich latte and Tito's Handmade Vodka. The scent is herbal and fresh and one wouldn't guess there was alcohol in it. The texture is rich and creamy with the taste of the matcha tea and a hint of nutmeg. The color is a mint green that makes the mélange look like a healthy fruit smoothie. No one else has to know it has a shot of vodka in it!
The Coconut Water Cooler is made with real coconut milk and coconut water. The bar adds sugar and Cruzan Single Barrel Rum to create a milky cocktail with the tropical scent of coconut. The taste is creamy milk with coconut and will transport Denverites to warmer climes.
For a flavorful mix, try the 5-Spice Ginger Mule served in a traditional copper mug with a star anise garnish. Made with extracted ginger juice, lemon, Chinese 5-spice and Tito's Handmade Vodka, the scent is a bit lavender and ginger, while the taste is an explosion of herbs, spices and a hint of cinnamon.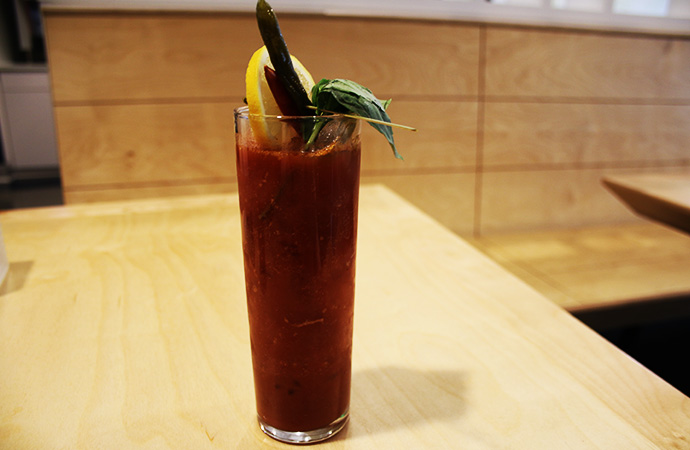 For those looking for a cocktail that packs a punch, the Bloody Rooster is the bar's answer to the Bloody Mary. It contains tomato juice, soy sauce, siracha, lemon, Tito's Vodka and dash of celery salt. However, what really knocks this drink out of the park is the drop of sesame seed oil that gives it a silky texture and a super savory flavor. This Asian version Mary is spicy, but not hot, and will stand up to any meal on the menu. The drink is so thick and flavorful, you could probably dip the sandwiches in it and no one would question it.
Striving to be wallet friendly in pricy Denver, the restaurant has a $5 Happy Hour weekdays from 3-6 PM. Any cocktail and all house wines and beers are $5. There is also a select food menu including any Phos and house-made potstickers for $5. There are five beers on tap all coming from Colorado craft breweries such as Avery, Great Divide and Upslope.
Broken Rice is open from Sunday through Thursday from 11 AM to 9 PM and Friday and Saturday from 11 AM to 10 PM.
Photos via Carrie Dow
Tags:
Cocktails
,
Food
,
Spirits
Recent Articles

Feedback
How are we doing? Tell us what you like or don't like and how we can improve. We would love to hear your thoughts!