Where to Find Pliny the Younger in Denver (2017 Edition)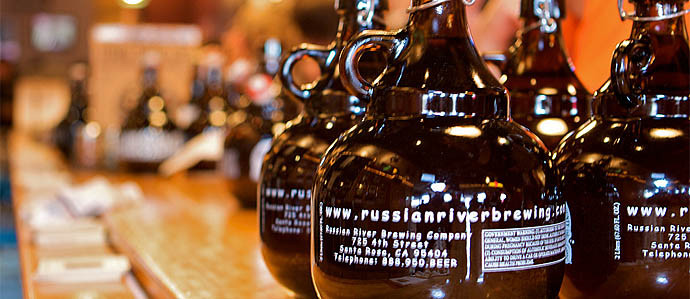 One of the many benefits of living in the "Napa Valley of Beer" is that we get our fair share of one of Northern California's most treasured beers—Pliny the Younger.

Brewed in Santa Rosa, CA by Russian River Brewing Company, Pliny the Younger has gained a cult following all across the United States for its big hops flavor and its scarcity. But for beer fans here in Colorado, getting a taste of the triple IPA is fairly simple. That's because, well, we like to drink craft beer and the folks at Russian River know it.
Here's a rundown of where you can get Younger this year.
Freschcraft will host its Pliny tapping on Monday, Feb. 16. Freshcraft uses a ticket system to ensure fairness. Tickets will be distributed at 5:30 PM and the pour will start at 6 PM.
As usual, the Falling Rock Tap House will host three tappings. This year, they're on February 11, 18, and 19. Doors open at 11 AM with the pour starting at 1 PM. Of all the Pliny events in Denver, I prefer this one—it's orderly, the crowd is great, and the Falling Rock has hundreds of other beers to try pre- and post-Pliny. The Falling Rock uses a ticket system, so check the website for the rundown.
Park & Co. has announced it will be getting Pliny this year, but details haven't been released.
Check back and we'll update this post as details of more Pliny pours pour in.
Our Pliny primer:
-Bring cash.
-Remember that parking in Denver is free on Sundays.
-Line up early.
Oh, the Pliny the Younger tappings are also a fundraiser. Proceeds from this year's sales will go to Sense of Security, a nonprofit that helps support patients undergoing breast cancer treatment.
Photo via The Drink Nation
Recent Articles

Feedback
How are we doing? Tell us what you like or don't like and how we can improve. We would love to hear your thoughts!