Ace Eat Serve Celebrates the Chinese New Year with Cocktails
The Year of the Rooster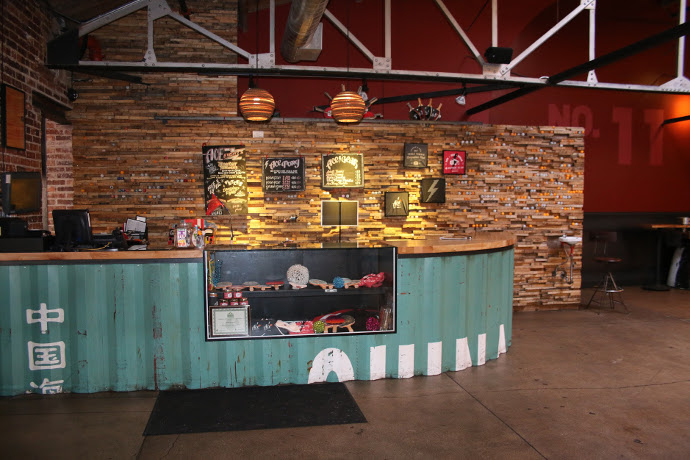 Back in January, the Chinese celebrated the Lunar New Year by ringing the Year of the Rooster. For the next 12 months, this creature and its earth element (fire) will reign supreme over the Chinese Astrological Zodiac. Ace Eat Serve, an Asian diner in Uptown, also celebrates the Chinese New Year, but they do it with a drink.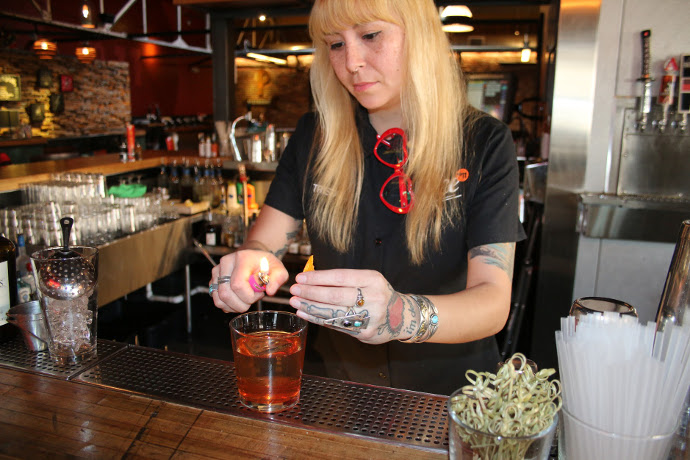 The Year of the Rooster is a Scotch-based cocktail. Bar Manager Tristan Paulo says the Chinese New Year cocktail is always a variation on the Old Fashioned, and they wanted to create something different for this year. Since the element was fire, Paulo says the bar staff thought something with smoky taste was appropriate so they went with Scotch. However, Scotch is a bold choice.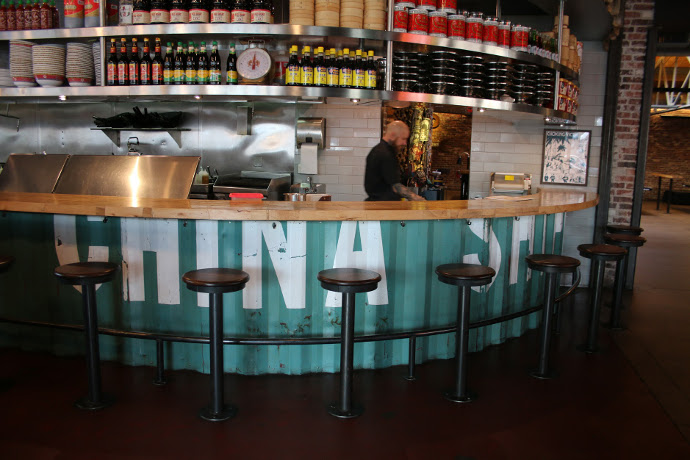 "Scotch isn't the most approachable flavor," she admits. "It's a spirit that can be a little rough for some people." To counteract that, Paulo uses a Scotch blend to smooth out some of that roughness. The drink is made with Great King Street Artist's Blend and Dickel No. 12, a 12-year Tennessee whiskey. The cocktail also has Peychauds and Angostura Bitters and Denver's own Leopold Bros. Three Pins Herbal Liqueur. Paulo tops off the drink with a flamed orange peel for extra smokiness. The Peychauds bitters give the drink its fiery red color.
The scent of this cocktail is orange, citrus and bitters. The taste is definitely smoky, with some sweet orange and a boozy finish. Paulo says the bar begins planning the Chinese New Year cocktail over a month in advance so they have put a lot of thought into this drink, especially since the cocktail stays on the menu all year long. Paulo says they will also serve the Year of the Rooster cocktail in special Old Fashioned glassware with a rooster on them.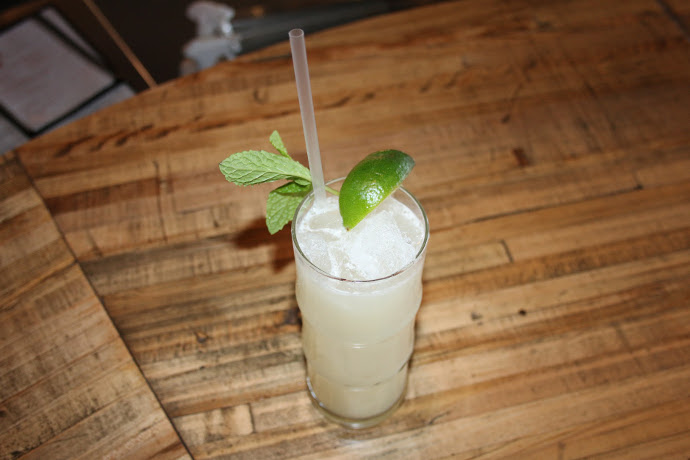 Of course, Ace has a variety of drinks on the menu, so if Scotch isn't your thing, you can enjoy the Mount Fuji, a gin-based cocktail with a tropical feel. The Mount Fuji is made with Death's Door Gin, which the bar infuses with green tea, then Sayuri Nigori Sake, coconut water, lime, mint and orgeat. The bar serves it in a clear tiki glass with a lime and mint garnish that will make guests think of the beach no matter the weather outside. Because of the garnish, the scent is strong mint and citrus, but the taste is rather earthy, a bit of sweet rice with mint, some coconut and a gin finish. The drink looks like milk, and the texture is "cloudy" as well.
The drink menu also features a collection of traditional cocktails such as the Cuba Libre and Pimm's Cup along with the bar's specialty cocktails. There is even a Scorpion Bowl that they light on fire for groups. Because this is an Asian diner, seven sakes are on the menu, and there seven beers on tap. Because the people at Ace love beer, there is a giant cooler of bottled beers visible behind the bar where lager lovers will find beers from Thailand, China, and Japan alongside a heap of Colorado craft.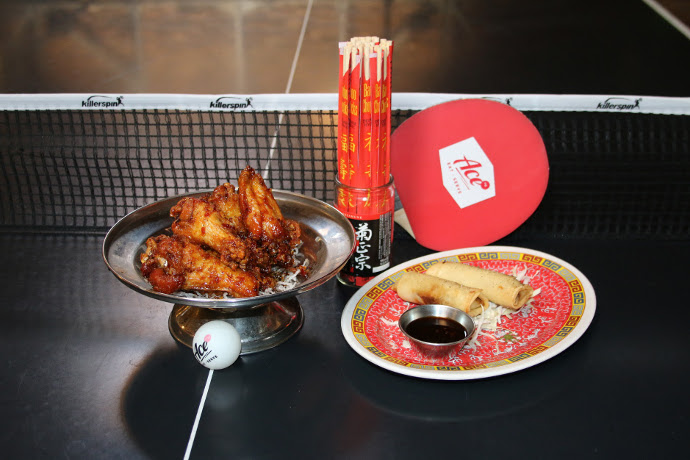 Pair these delicious drinks with authentic Asian and Asian-inspired dishes such as Tiger Wings, chicken wings coated in a sticky sweet and savory Tiger Sauce glaze that has a hint of coconut with just enough crunch. The Vegetable Spring Rolls hold rice noodles, local greens, green papaya, mushrooms, carrots and herbs and are dipped in a spicy sweet soy sauce that the kitchen lightly heats to make it thicker. Kimchi Fritters are little fried balls of doughy goodness that come with a house-made charred scallion aioli that provides just the right amount of kick. All of these items can be found on the happy hour menu.
For 2017, the diner has new hours opening at 4 PM. Happy Hour is from 4-6 PM every single day. Happy Hour features discounted food and drinks with nothing over $5.
Photos via Carrie Dow
Tags:
Cocktails
,
Food
,
Scotch
Recent Articles

Feedback
How are we doing? Tell us what you like or don't like and how we can improve. We would love to hear your thoughts!