Find Your Inner German at Rhein Haus
Bocce and Bier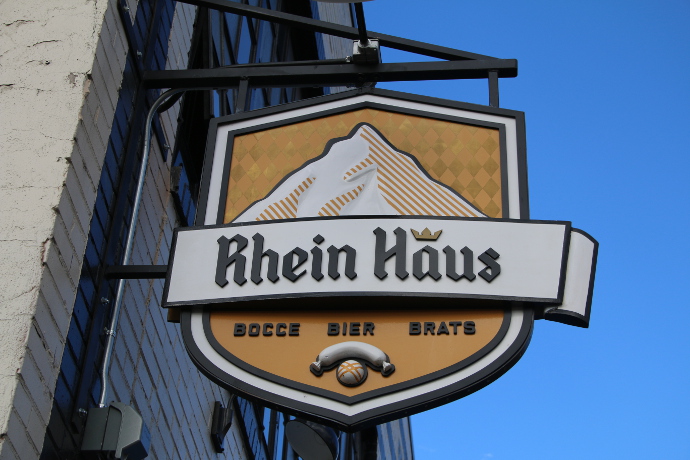 A building that Denverites remember well has become LoDo's newest hang out bar and, well, it's about time. Rhein Haus quietly opened almost a year ago and we are finally catching on. Let's take a visit to this new old beer hall.
Some of us remember when this building on the corner of 14th and Market was an Old Chicago. It had a giant mural of a Colorado Avalanche player on the side. As LoDo became popular, Old Chicago got priced out. No more foosball in that dingy back room. We should mention not all Old Chicago's are dingy — many fine OC's exists around town, and we love each and every one. In fact, the Market Street Old Chicago opened in 1992 before LoDo was LoDo, and was one of Denver's first tap houses before people even knew what craft beer was.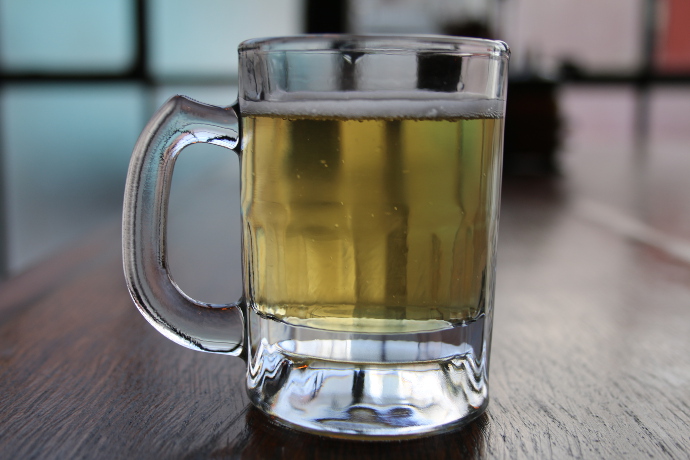 But that was then, and Rhein Haus is now. The group that owns the original and incredibly popular Rhein Haus in Seattle wanted to branch out, and Denver fit them perfectly. They took over the building and completely remodeled it, opening up the second floor. We didn't even know there was a second floor! Completely decorated in beautiful dark wood and antique furnishings, Rhein Haus is a gorgeous stand out among Denver's new tap houses.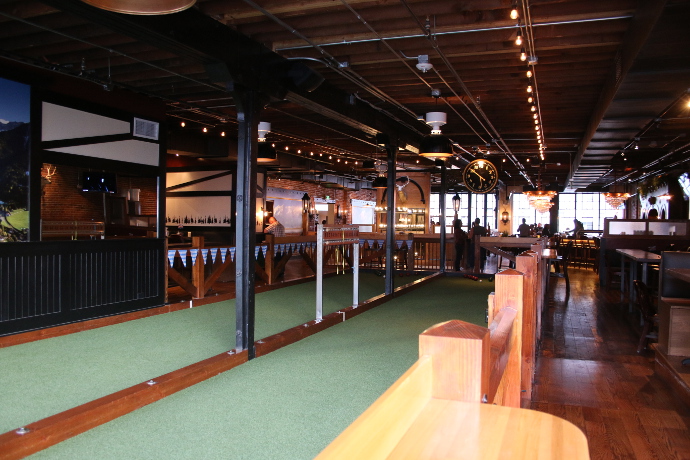 Rhein Haus has a prominent unique feature when you walk in the door. There are not one, not two, but four Bocce courts — two downstairs and two upstairs. Italian Bocce at a German beer hall? Seems odd, but the folks at Rhein Haus insist Bocce is as German as it gets. Bocce is the Italian version of a German game called boules, a collective term for games in which bigger balls are thrown as close as possible to a smaller ball. The British term is bowls and the French term is petanque. The game is popular all over Europe and in many parts of the US. However, Americans are more familiar with term Bocce than boules. Easier for us Anglos to grasp.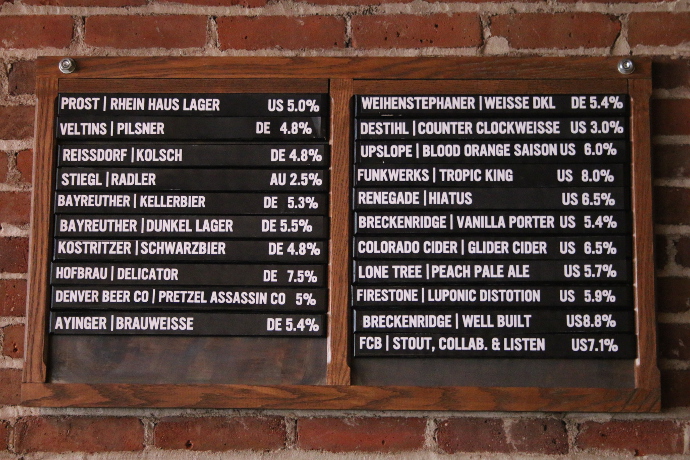 As expected, Rhein Haus serves up a selection of German beers and dishes — however, there is so much more to be enjoyed here. The bar's signature beer, the Rhein Haus Lager, is made by Prost Brewing just a few blocks away. The German beers here are diverse, so there is more than just wheaty Hefeweizens on tap. Beers include Veltins Pilsner, Bayreuther Zwick'l Kellerbier, Stiegl Grapefruit Radler, Weihenstephaner Dunkelweiss, and Kulmbacher Eisbock, just to name a few. Rhein Haus is also the only place to serve Underberg, a unique German digestive from Rheinberg. The folks from Underberg even came to Denver to paint a special mural on the wall of the back bar. US and Colorado craft beers are also well represented on the menu.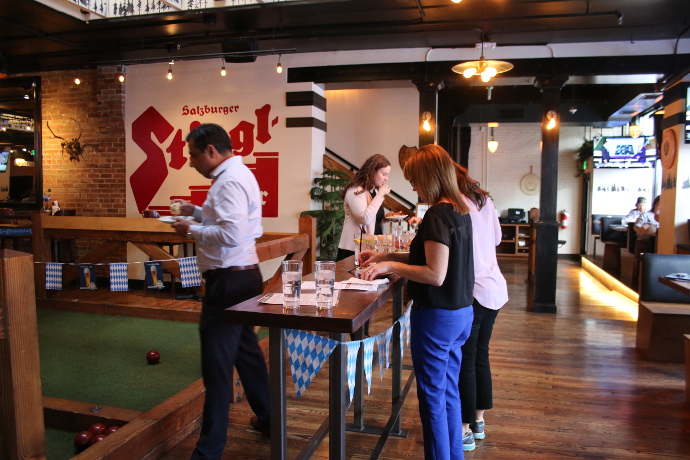 For cocktails, the bar always offers one beer cocktail. For fall, that cocktail is the Vienna Summer, made with Stiegl Grapefruit Radler, orange Stoli and St. Germain for a crisp drink that will allow summer to linger on into the fall. Other cocktails feature Colorado-distilled booze — The Feldman uses Dancing Pines Vodka along with Leopold Bros. Three Pins Alpine Herbal Liqueur and Maraschino Liqueur. The cocktail has a eucalyptus scent and a botanical taste prefect for this time of year.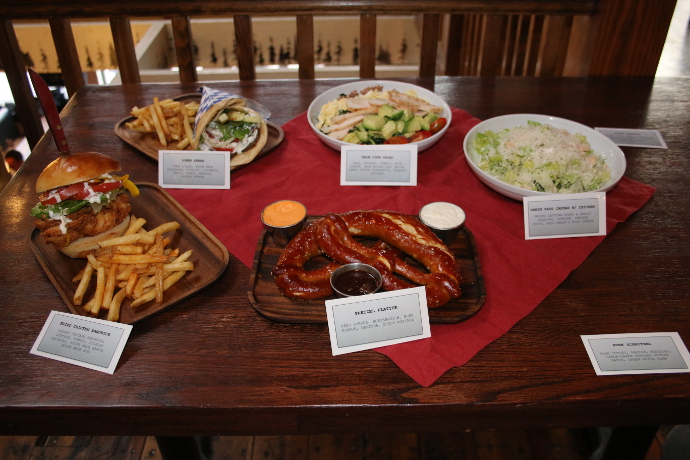 The food menu begins with a selection of schnitzels, brats and wursts, but it should be noted that all meats are smoked and cured in house. There is also a pretzel platter with three different dipping sauces. Beyond the schnitzel, guests will find Roasted Beet Salad, Roasted Half Chicken, Trout and ground-in-house chuck burgers. There is even a vegetarian falafel.
The Happy Hour is from 3-6 PM daily and features $4 select drafts and house wines. There is also a $3.50-12 food menu with smaller but still delicious versions of kitchen favorites like Chicken Schnitzel Sliders, Mini-Brats and an $8 burger. The food menu is also available from 11 PM to 1 AM daily.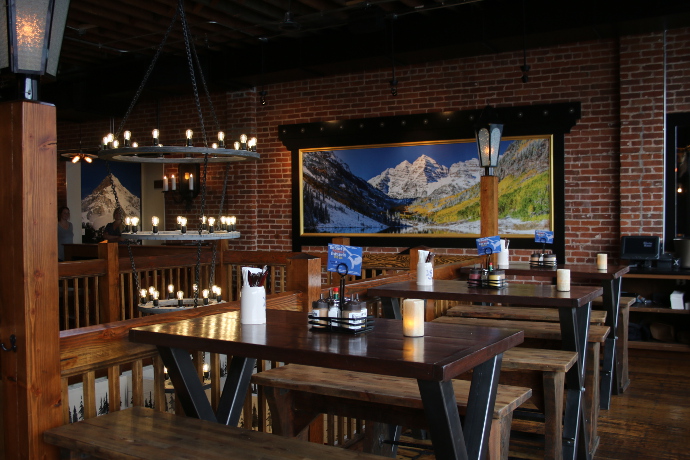 With the Convention Center and the Pepsi Center nearby and the football field down the way, Rhein Haus is the perfect pre- or post-event wind up and has plenty of room to handle large groups. There are 31 TVs for your sports viewing pleasure and the Bocce courts can be reserved in advance Sunday through Thursday. You cannot make Bocce reservations Friday and Saturday after 4 PM. Rhein Haus is located at 1415 Market Street.
Photos via Carrie Dow
Tags:
Beer
,
Food
,
Games
,
Spirits
Recent Articles

Feedback
How are we doing? Tell us what you like or don't like and how we can improve. We would love to hear your thoughts!