Del Frisco's Double Eagle Is All Business When It Comes to Cocktails
Get down to business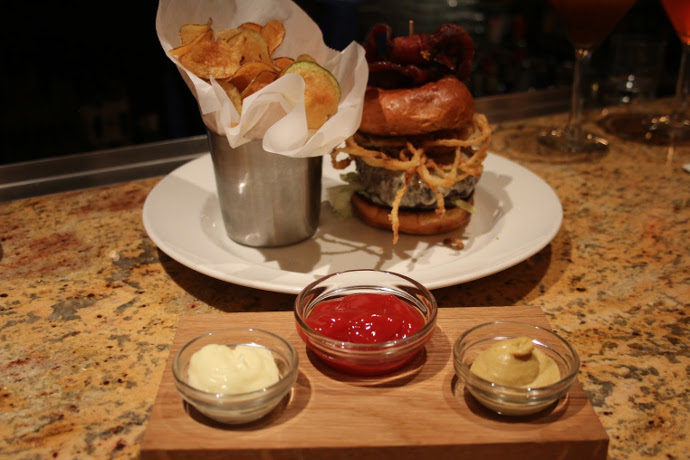 Down in the Tech Center, Del Frisco's Double Eagle Steak House is a popular place for lunch and dinner for the business crowd. While the dining area may be packed, guests at the bar can expect the same fastidious service and delicious cuisine paired with one of the bar's signature cocktails. Let's take a tour of the bar menu at Del Frisco's.
The bar's most popular drink, which is also a featured cocktail at all Del Frisco restaurants, is The VIP. It's made with Svedka Clementine Vodka infused with fresh Hawaiian pineapple. The sweet scent and delicate yellow color relay sweet and light taste, and the frothy cocktail has a sweetness reminiscent of a rich and airy pound cake flavored with pineapple. It's not quite tropical, but still breezy and refreshing. Although it tastes like summer in a glass, the cocktail is available year around.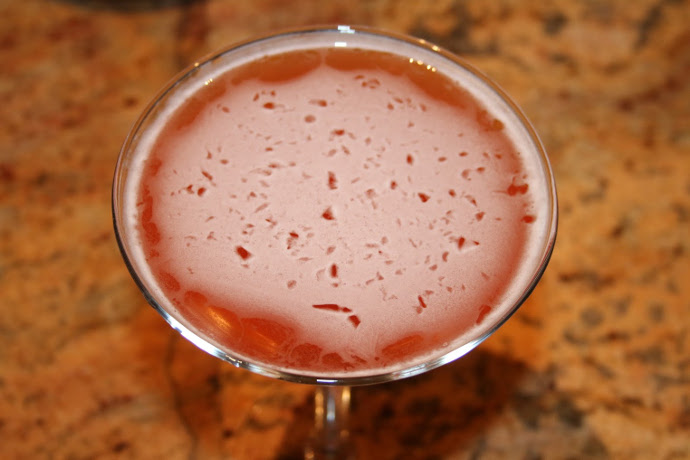 One of the new cocktails on the menu for summer is the Smoky Paloma, made with Avión Silver Tequila, Aperol, fresh squeezed Ruby Red Grapefruit juice, and smoked chili bitters. Instead of a garnish, the cocktail is topped with tiny ice chips that shine like gems in the liquid. This drink is earthier and has a bit of a bite at the finish.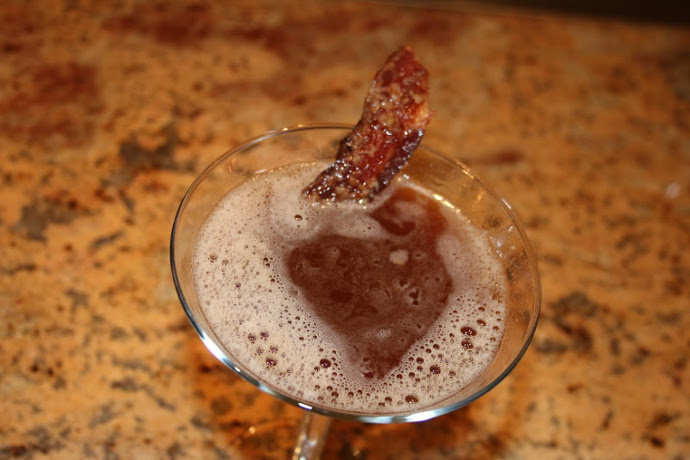 Also new for summer are the Pecan Maple Manhattan and the Gold Standard Mule. The Pecan Maple Manhattan is made with pecan-infused smoke maple Knob Creek Bourbon, whiskey barrel-aged bitters, and Praline Bacon. The maple candied bacon slice alone is worth getting the drink. While still maintaining a traditional Manhattan flavor, the maple smooths out the bourbon and the finish has less bite.
The Gold Standard Mule is made with Russian Standard Gold Vodka, fresh lime juice and ginger beer and served in a Russian Standard copper mug. The taste is Moscow Mule refined with lots of summery ginger and lime, perfect for sipping on Del Frisco's patio.
Bartender Nick says his favorite cocktail is the Scottish Smash, although his coming from the UK may have something to do with that. It is made with Monkey Shoulder Scotch, fresh lemon sour, orange marmalade, and Angostura Bitters. This one is more orang-y citrus with a sweet caramel finish. Since it goes down easy, we can see why he likes it.
For dining, the Prime DF Burger or the DF Denver Signature Burger will be sure to satisfy. Made of tenderloin patty, the Prime is a classic topped with cheddar cheese, crisp lettuce, vine ripe tomato, and red onion served on a locally made roll. Get the Prime for $13. The Signature Burger is over the top with brown sugared bacon knots, smoked cheddar cheese, buttermilk battered tobacco onions, and Jalapenos and costs $16. Both come with chips.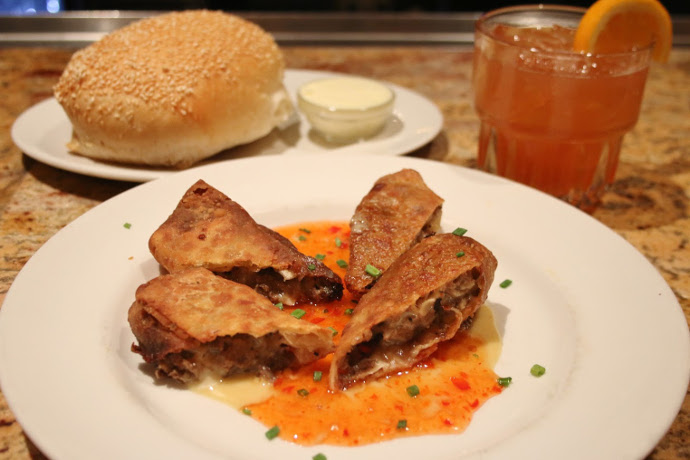 For something different, try the Cheesesteak Eggrolls made with shaved Filet Mignon, white cheddar cheese, Thai chili sauce and baby scallions for $12. The Thai sauce is more sweet than hot, but if you eat an eggroll without the sauce, it really does taste like a cheese steak, only in miniature.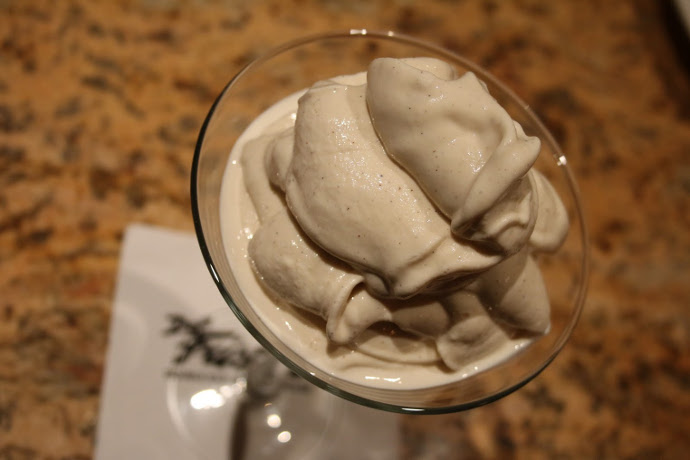 For dessert, enjoy the house made vanilla bean ice cream. The bar is happy to put it in a blender, add a splash of crème de cacao and vanilla liqueur, and serve it in a martini glass. It's called Del's Delight and it tastes like chilly, vanilla soft serve heaven. It's not listed on the bar's cocktail menu, but it's easy to order.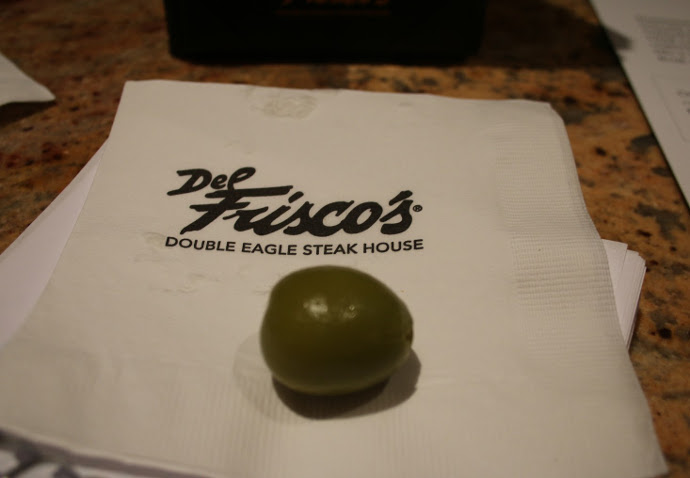 While the bar doesn't have a traditional happy hour, the bar menu offers food specials that are less expensive than the dining room, however, the regular dining menu is available too. All beers come in the bottle and are divided into categories: Colorado, National Craft and Imports. The bar recently added a new brewery, Wonderland, from Broomfield. For those who prefer the grape, The Double Eagle wine cellar holds between 1,000-1,200 bottles. The bar makes its own blue cheese stuffed olives for Dirty Martinis and, if you ask nicely, Nick will be glad to give you one. Del Frisco's patio is open for the season, and guests can enjoy live acoustic music every Friday night.
Photos via Carrie Dow
Tags:
Beer
,
Cocktails
,
Food
Recent Articles

Feedback
How are we doing? Tell us what you like or don't like and how we can improve. We would love to hear your thoughts!