Colorado's 2015 Great American Beer Festival Winners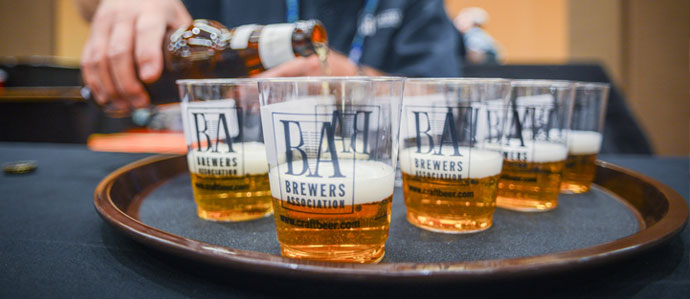 Another Great American Beer Festival has come and gone. Beers were shared, judged, and celebrated. A huge congratulations to all of this year's winners, 36 of which came from Colorado. Of those medals, seven were gold, 15 were silver, and 14 were bronze.

This year's gold medals were awarded to AC Golden Brewing for Ctayt in the Wood- and Barrel-Aged Strong Stout Category, Prost Brewing for Weissbier in the South German-Style Hefeweizen Category, Spangalang Brewery for Spangalang Table Beer in the Other Belgian-Style Ale Category, Left Hand Brewing for Fade to Black, Volume 1 in the Export Stout Category, Fort Collins Brewery & Tavern for Oktoberfest in the Dortmunder or German-Style Oktoberfest Category, Wiley Roots Brewing for Super 77 Wheat in the American-Style Wheat Beer Category, and Coors for Coors Banquet in the American-Style Lager or Light Lager Category.

The Brewers Association awarded 275 medals in 92 categories at this year's Great American Beer Festival, which marked the competition's 29th year. Total entries climbed to more than 6,600 from over 1,500 breweries hailing from all corners of the country. It took 242 judges from 15 countries to choose this year's winners. It's a tough job, but someone's gotta do it.

For 13 years running now, the most-entered category continues to be American-Style India Pale Ale (IPA), which featured 336 different brews vying for a medal. The second-most popular category at this year's competition was the big brother of IPAs, Imperial India Pale Ale, with 208 entries, followed by Wood- and Barrel-Aged Strong Beer with 179 entries.
Breweries continue to step up their game, which was proven by a four-way tie between Firestone Walker, Sun King, Port City, and Left Hand Brewing for most medals won. Each brewery took home three medals.

Three new style categories were added this year – Chili Pepper Beer, Session India Pale Ale, and Mixed Culture Brett Beer. Interestingly, there was one category in which no gold medal was awarded, Pumpkin Beer. The end of a trend? Probably not.
Photo © Brewers Association
Tags:
Beer
,
Prizes
Recent Articles

Feedback
How are we doing? Tell us what you like or don't like and how we can improve. We would love to hear your thoughts!