Spangalang Brewery: Better Git It in Your Soul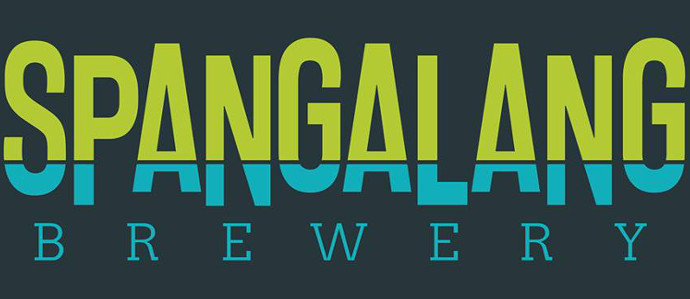 For most Denverites, a trip to 2736 Welton St. meant that they were about to endure 2–6 hours of time that more often than not left us feeling kind of blue. The space used to be a Colorado DMV office.
Thankfully, the folks from Spangalang Brewery, which opened in April, have set up fermentation processes that should help most of the poor, unfortunate souls who dealt with long lines, snippy clerks, and hours among the great unwashed take giant steps toward blowing the blues away.
One of the more oddly named breweries out there, Spangalang's marketing is no mere novelty tune—it's actually a concept album. Their address rests firmly in Denver's Five Points neighborhood—a historic part of town that served as the epicenter of the city's black community and was home to not-so-quiet-nights in hotels and clubs that hosted the greatest legends of jazz during the genre's heyday. Appropriately, the area is home to the annual Five Points Jazz Festival and KUVO 89.3—Denver's jazz radio station. The brewery even takes its name from "spangalang"—slang for riding the cymbal, and several of the beer names are inspired by greats like Sonny Rollins, Lee Morgan, and John Coltrane.
Ergo, Spangalang has a jazz theme going.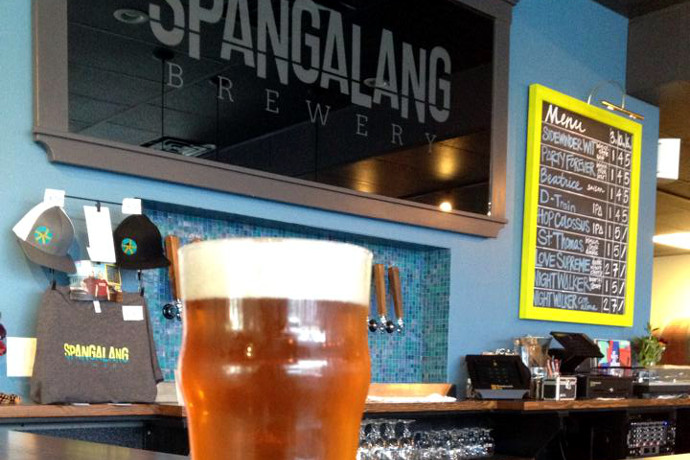 The first thing anyone will notice walking into Spangalang is the radical evolution of the space. What was once a black hole of horrors has now been opened up with the exposure of the room's windows, which lets in more than enough Colorado sunshine. The drinking area is spacious and roomy with enough flexibility to host a big band or combo. Of course, you can relax solo with a pint in your idle moments, too. As a craft beer and jazz aficionado, the coolest touch to me are the framed jazz album covers hanging on one of the walls. Check them out, they're somethin' else.
Brews offered on my visit were a mosaic of styles ranging from Belgian to American, including Sidewinder Wit at 5.5% ABV, Hop Colossus IPA at 8%, St. Thomas dubbel at 7.8%, Night Walker Imperial Stout at 9.75%, and D-Train IPA at 6.5%. Others brews appear and disappear throughout the year.
Tasters run $1–3; 10-oz.-pours are $4–8; and full pours are $5–8. Hours are Sun–Tue, noon–8 PM; and Wed–Sat, noon–10 PM. There's also a no-dogs policy.
The complete transformation of a moribund space, a roster of beers as good as any Trombone Shorty album, and a theme that speaks to this music-school dropout all combine to make Spangalang one of my favorite things. Go.
Somehow, I made it through this review without mentioning the most obvious of obvious beer and jazz references, "Bitches Brew?" You're welcome.
Spangalang Brewery, 2736 Welton St., 303-297-1276
Photos via Spangalang Brewery
Tags:
Beer
Recent Articles

Feedback
How are we doing? Tell us what you like or don't like and how we can improve. We would love to hear your thoughts!