Station 26 Takes Cream Ales to New Heights with Colorado Cream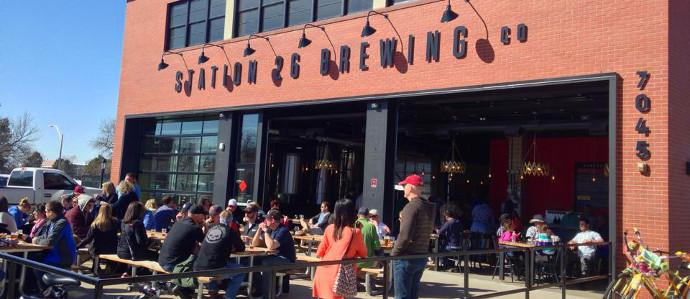 I don't know why, but whenever I meet a beer snob from the Northeast, I get a nauseating lecture on the greatness of Genesee Cream Ale. In some ways, I get it. As a prideful Minnesotan, I dish on the superiority of Grain Belt Premium whenever possible. There're great, cheap beers out there.
Genie isn't one of them—especially when it's stacked up against Colorado Cream Ale from Station 26 Brewing Company.
Station 26, though technically a part of the Park Hill neighborhood, is neatly situated near the Mile High City's exploding Stapleton area—a growing part of the city that sits on the old airport. It also occupies one of the more interesting spaces in the local craft beer scene—an old Denver Fire Department station house. Station 26 has made some great beers in its relatively short lifespan, including Colorado Cream.
And with it being that time of year in Denver when the sweltering summer heat and the brown cloud leave drinkers thirsting for something slightly more refreshing and rejuvenating than a barrel-aged, wild-fermented, triple-hopped double imperial Russian coffee stout with cocoa nibs and stone fruit or some such monstrosity, Colorado Cream makes a perfect selection.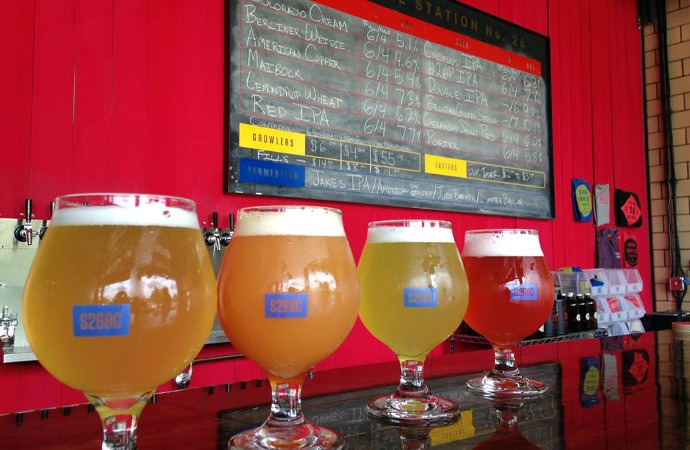 It's flavorful but never blows you up with overpowering amounts of alcohol, hops, or malt. Colorado Cream is a meager 5.1% ABV, so its sessionability is rather high, making it a perfect summer beer. Your glass of Colorado Cream will reveal a beautiful golden color that's crystal clear. On top of the brew, there's an inviting layer of white foam. Colorado Cream is light and crisp, only slightly malty sweet and even bready. Colorado Cream Ale won't leave a nasty aftertaste. This, coupled with its kind flavors, makes it an easy drinker.
Pairing a cream ale shouldn't be too hard. (A slightly tipsy beer blogger is not an option.) I'd go with chicken dishes, more along the lines of a chicken parmesan or even grilled chicken breast. Because Colorado Cream is so light, it's probably one of the better beers you can have with a salad—chef's or potato. If you've been on the hunt for a pairing with Tilapia, you may have found your answer.
Locavores will find two things to like about Colorado Cream—the barley is grown in Alamosa, Colo., and the hops were grown in Paonia, Colo. There's also some brown rice in the grain bill and the gluten has been removed. A 19-oz pour runs $6 while a 10-oz. draught runs $4. In addition to our own accolades, Colorado Cream also received a bronze medal from judges at the 2014 Great American Beer Festival. No matter whether you're a cheap-beer partisan or a craft beer lover, Colorado Cream is worth a try.
Station 26 Brewing Company, 7045 E 38th Ave., 303-333-1825
Photos via Station 26 Brewing
Tags:
Beer
Recent Articles

Feedback
How are we doing? Tell us what you like or don't like and how we can improve. We would love to hear your thoughts!