Platt Park's Gumps Is a Marvel of a Beer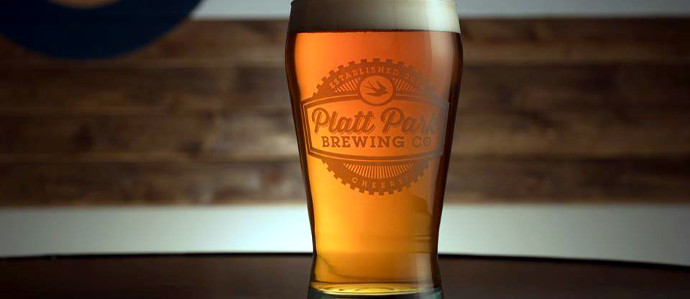 Many of Colorado's craft beers are like Marvel superheroes, loaded with outlandish characteristics or complexity like the Hulk or Iron Man. This is because many—if not most—brewers are focused on big flavor and strike out to make a beer with enough power to stamp out Hydra.

There's a place for that. But then, there's a place for Ant-Man, too.
Enter Gumps Vienna Lager from Platt Park Brewing Company in Denver's Platt Park neighborhood.
A Vienna lager usually focuses on malt flavors with far less attention paid to hoppiness—and Gumps is no exception. While it won't overpower you like Ultron in Sokovia, it will provide a pleasant pint that won't leave you feeling like you've just been hit with Thor's Hammer. At 4.9% ABV, you won't have to worry about waking up feeling like you've taken a trip on the BiFrost Bridge and woken up in Asgard after only a few pints.
Pouring with a light brown head and moderate carbonation, Gumps is a clear beer with colors that run an amber brown. I must point out that few beers look as delicious in their vessels. There's a polite smell of brown sugar or light molasses off the top that comes across no more menacingly than Aunt May. For flavors, there's a subtle bready-ness common to the style with a toasted character. Hops are subdued, though there is a hint of bitterness. The beer finishes clean like Captain America, but that's to be expected from a well-crafted lager.
Get into a Gumps thinking you're going to get an Infinity-Stone's worth of flavor would be a huge mistake. There's a place for more subdued brews in the Colorado craft beer universe—not everything has to be a double IPA or imperial stout all the time. Gumps has been recognized for its superior quality by more than just me—it won a silver medal at the 2014 Great American Beer Festival in the Vienna-style lager category.
Any caramelized meat would go with a Vienna lager like Rocket goes with Groot. That said, a growler of Gumps would be a nice beer to have with a backyard barbecue—as long as that event hosted plenty of good bratwurst. You couldn't go wrong drinking it with any other German style sausage, either. I'd even drink it with some cheddar slices and beef summer sausage.
So for those days when you're wanting something other than the summer blockbuster of beers, don't hesitate to try a Gumps—it'll hit the mark just like Clint Barton.

Platt Park Brewing Company, 1875 S Pearl St.; 303-993-4002
Photo via Platt Park Brewing Co
Tags:
Beer
Recent Articles

Feedback
How are we doing? Tell us what you like or don't like and how we can improve. We would love to hear your thoughts!