Centro is Central for Cocktails in Boulder
Drink Baja-style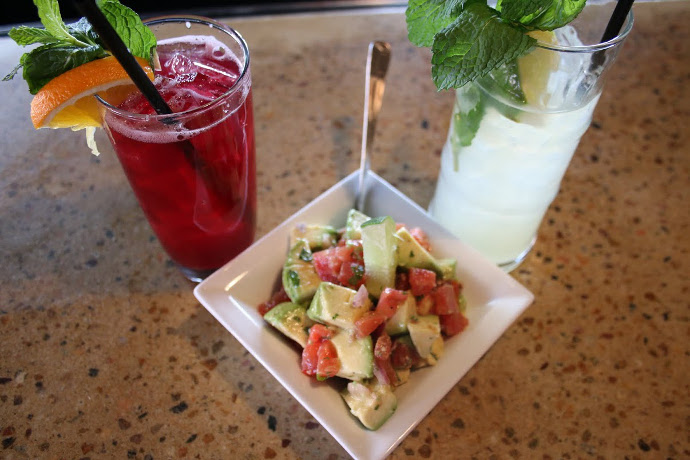 When it comes to cuisine, our college neighbor to the north in Boulder has more than just beer and pizza. Some delicious things are happening up there, and Centro Latin Kitchen is where to start.
Built on the tastes of the Pacific side of Mexico and the Baja Peninsula, Centro serves up some excellent Latin-American food. An important component of Latin cuisine are the cocktails, and Centro has an extensive menu with 15 diverse drinks in all. The basis for all these cocktails is the spirit selection. Centro has a collection of over 60 tequilas and mezcals, almost 30 different rums and six different kinds of Cachaҫa (a South American spirit made from sugar cane). Most bars, if they even serve Cachaҫa, only have one. With all this variety, comes a variety of cocktails.
Like all of Bar Manager Kyle West's cocktail menus, the classics rule here. The Mojito, Sangria and the Daiquiri all receive prominent status, yet the idea behind them is deceptively simple. Both the Mojito and house-made Sangria are on tap at the bar to provide carbonation and more importantly, consistency. Either concoction makes a refreshing happy hour starter. West believes in stirred, rather than shaken, mojitos to keep the mint leaves from overwhelming the palate, and letting the rum and lime come through. The ruby-red Sangria is made with a full-bodied, Spanish red wine and a chai tea syrup that gives the wine cocktail a touch of creaminess and richness.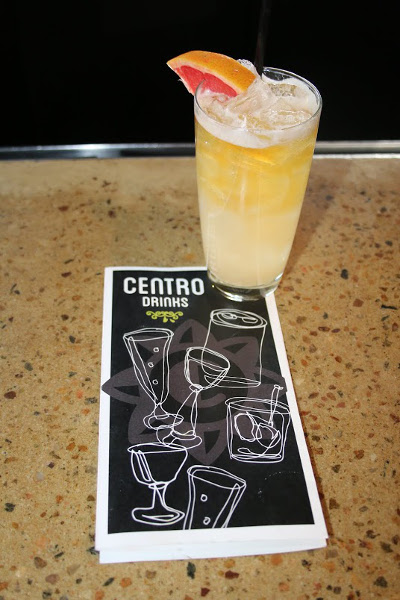 The Love Potion Daiquiri, despite the fancy name, is a simple daiquiri made with one "strong" rum from Jamaica, one premium rum and some lime juice. That's it. The drink's yellowcake color belies a hardy rum drink that Papa Hemmingway himself would enjoy.
Cento's Caipirinha is made with Novo Fogo USDA-certified organic Cachaҫa from Brazil, and the spirit has an earthy, herbal scent and taste. The Caipirinha is made using seasonal fruits, for the holidays the bar has cranberries, which gives the cocktail an extra sweetness. For those who have not had a Caipirinha before, this is a fine introduction.
Another fun drink is the El Gringo, made with bourbon. West designed it for those who prefer the darker spirits of the US rather than the tropical spirits of the South. There is also the Tea-Licious made with silver tequila agave, lemonade, mint, cucumber and a splash of Teako Pomegranate Tea. It is one of the bar's lower-proof cocktails for those who want to keep the evening on the level. For tequila connoisseurs, any tequila on the bar's list can be made into a coin-style margarita for an additional $2.
The happy hour menu features the restaurant's finest street-eats such as nachos, green chili fries and chicken enchiladas. For the salsa and chips dish, diners can choose between house-made tomatillo verde, chipotle or habanero salsas. The restaurant also serves a special Avocado Salsa (pictured above). Cool and spicy at the same time, do not call this dish guacamole. The avocado salsa is made with more chai spice, simple syrup, olive oil and lime juice. The house-fried chips are super crunchy. The Crispy Calamari is severed with citrus-chile honey and a-not-too-spicy chipotle tartar.
The bar has a small, but excellent wine and craft beer list including gluten-free Daura Lager. The bar also offers a tropical Oaxacan Shandy made with Avery IPA, Sombra Mezcal, mixed with grapefruit and lemon juice. Tastes like summer on a chilly winter day.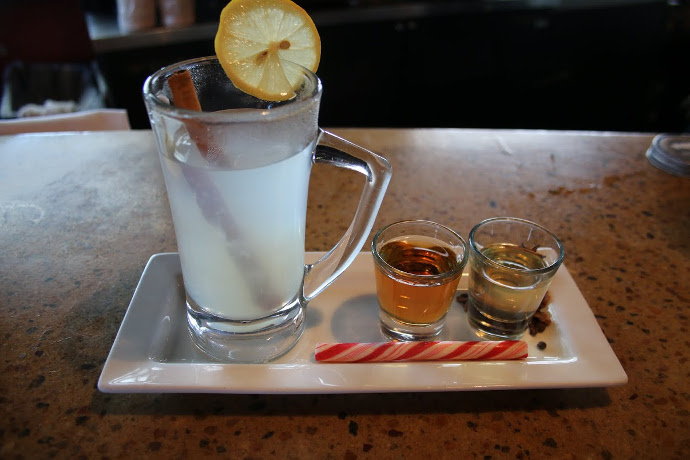 End the evening with a treat off of the dessert menu. Enjoy the Fried Choco Taco made with Mexican chile chocolate ice cream, toasted almonds, chocolate sauce and corn flakes. There are also dessert drinks. The Trader's Toddy mixes Barbados 5-year rum, mulling spice simple syrup, hot water and lemon juice. The hot water, shot of rum and mulling spice simple syrup are served separately and guests can mix the three to taste. Happy Hour at Centro Latin Kitchen is all night long on Mondays, 4 to 6 PM Tuesday through Thursday and 3 to 6 PM Friday through Sunday.
Centro Latin Kitchen; 950 Pearl Street, Boulder, 303-442-7771
Photos by Carrie Dow
Tags:
Beer
,
Cocktails
,
Food
,
Rum
,
Tequila
,
Wine
Recent Articles

Feedback
How are we doing? Tell us what you like or don't like and how we can improve. We would love to hear your thoughts!