Home Bar Project: How to Make a Hot Toddy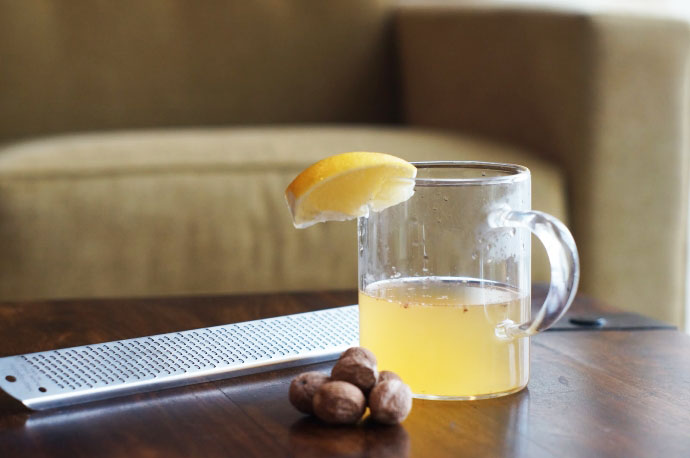 Have you ever dreamed of having an amazing home bar, filled with bottles you actually use and the tools you need to execute a fine crafted cocktail? Enter the Home Bar Project. Through this series we are going to take this challenge piece by piece. We'll teach you the proper techniques and make sure the spirits you purchase aren't collecting dust on your back bar.
About the instructor:
Dan Lan Hamm is a craft bartender at 1 Tippling Place in Philadelphia. He was Pennsylvania's winner of Bombay Sapphire and GQ's Most Imaginative Bartender Competition in 2014. He runs Spirit Forward, a cocktail-centric group which caters local events and provides educational workshops.
This week: How to Make a Hot Toddy
If you look up Toddy in the dictionary it is defined as "a drink made of alcoholic liquor with hot water and sugar". It really is that simple. It is believed that the drink originated in 1700's Scotland, meaning it predates the traditional cocktail. The hot toddy requires no equipment beyond a jigger or measurer, and something to grate with, and is just what the doctor ordered on a cold or rainy day.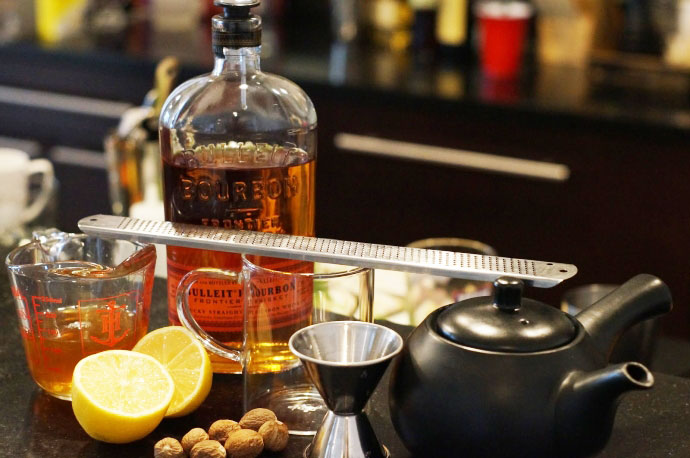 Ingredients:
Nutmeg
Fresh lemon juice
Honey syrup
Bourbon
Hot water
New equipment needed:
Microplane zester/grater (Amazon)

---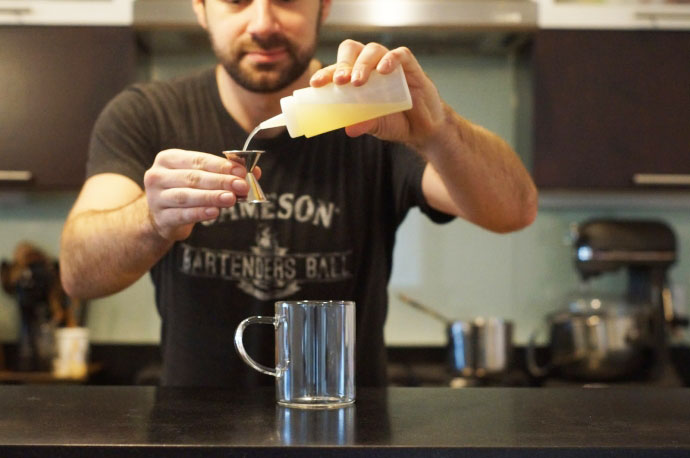 Step 1 of 5:
Add 1/2 oz fresh lemon juice
---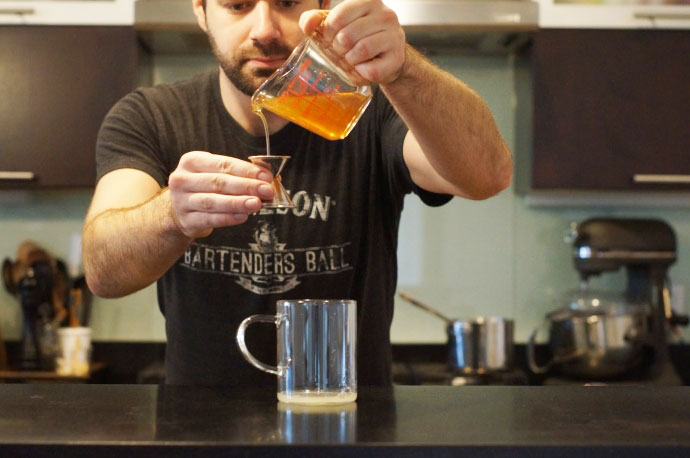 Step 2 of 5:
Add 1/2 oz honey syrup
To Make honey syrup, take 2 parts honey and add to it 1 part hot water (out of the sink should be fine) and stir to incorporate. This makes for easy pouring and prevents honey from seizing up when it gets cold. Kept in the fridge, it will be good for at least 3 months.
---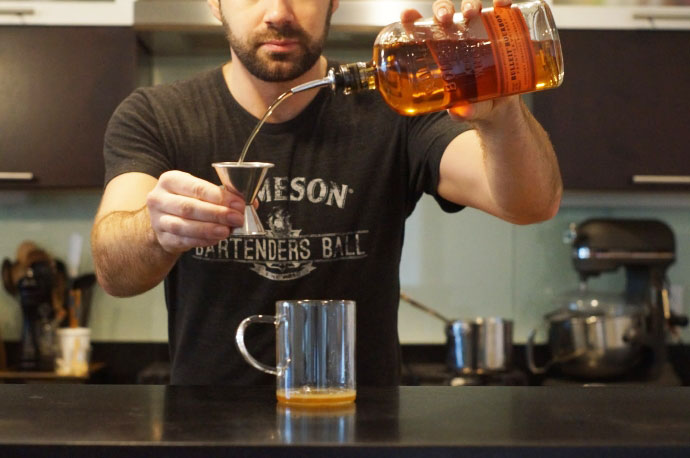 Step 3 of 5:
Add 1 1/2 oz bourbon
---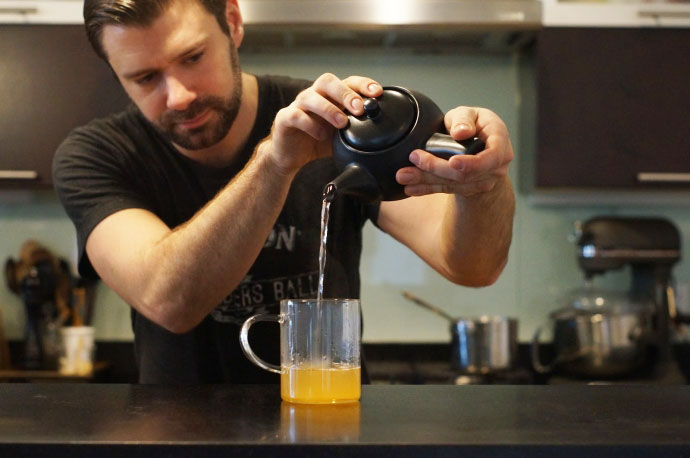 Step 4 of 5:
Top with 4 oz of hot water
Make sure your glass is designed for hot liquids!
---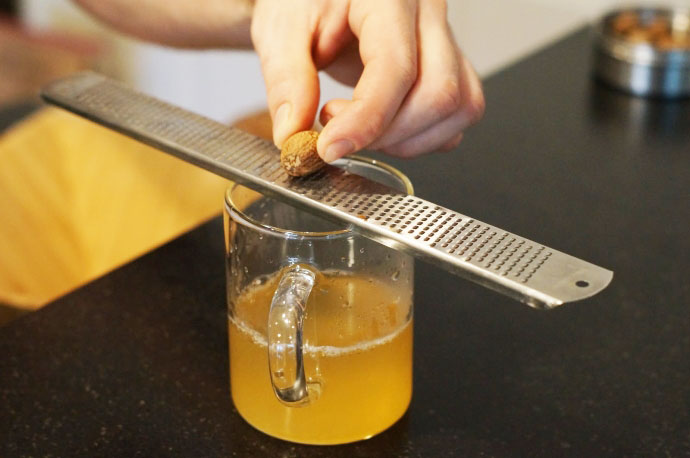 Step 5 of 5:
Garnish with grated nutmeg, 3 or 4 strokes should do it.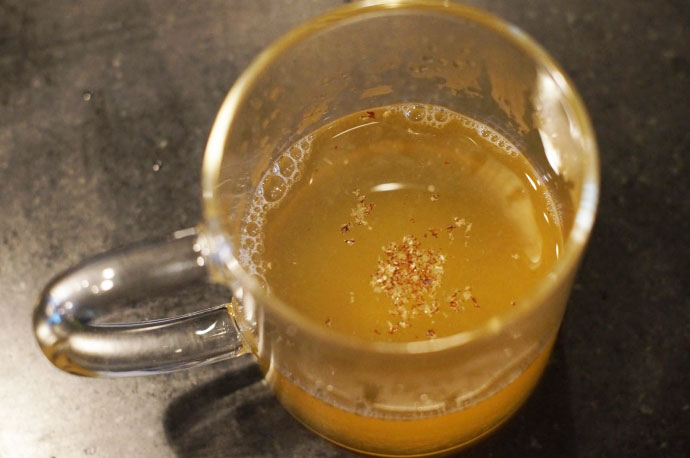 Enjoy!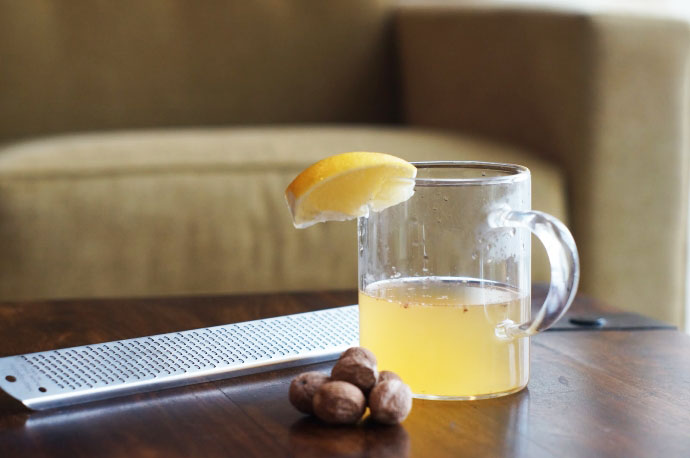 Photos by The Drink Nation
Tags:
Bourbon
,
Cocktails
,
Education
,
Photos & Videos
Recent Articles

Feedback
How are we doing? Tell us what you like or don't like and how we can improve. We would love to hear your thoughts!