Beer Review: Strange Craft Beer Company's Cherry Kriek
Don't freak!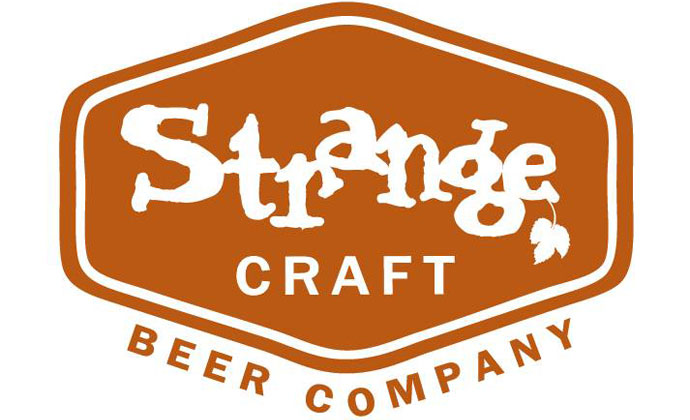 People either love or hate fruit beers. I happen to geek out for non-grain ingredients in beer—I've had beers made with peach, pear, apple, watermelon, blood orange, apricot, pineapple, mango, pomegranate, raspberry, blueberry, grape, black currant, coconut, cucumber and tomato.
If it's in beer and has a seed, I have a need.
The best fruit beer in Denver, Cherry Kriek, is made by Strange Craft Beer Company, which makes one of most flavorful and tasty cherry beers around. But first, let's deconstruct Strange's name for the beer—Cherry Kriek. A "kriek" is a Belgian beer made by fermenting lambic and dried cherries together. The original calls for the use of Morello cherry, which translates to "kriek" in Flemish and became the name for the style. Thus, the name is redundant and repetitive. But the play on words doesn't end there. "Cherry Creek" is a burbling brook that flows through Denver where gold was discovered in 1858. Strangely, the brewery is actually located much closer to the South Platte River, but we still appreciate the world play.
In its snifter, Cherry Kriek flashes a pale torch-red hue that isn't cloudy, hazy or foggy. The head would be straight-up white, but with all the cherry in the recipe, it's actually tinted with the color characteristics of the liquid. Though the brew departs from its Belgian ancestor because it's made with the Montmorency version of the fruit, the flavor is distinctly cherry—both sweet and slightly sour. While most fruit beers are good sippers, Cherry Kriek goes down pretty fast—the relatively light 5 percent ABV doesn't exactly throw up any barriers to consumption and ingestion.
As far as pairings go, Cherry Kriek would go well as a digestif or after-dinner beer. I could easily drink this wonderful concoction with dark chocolate, waffles and cheesecake. There are other beers—Belgian and American—that have better reputations for their cherry-ness, but Denverites have their own locally made version that stands up to any other. I cannot tell a lie.
Strange Craft Beer Company, 1330 Zuni St., Unit M; 720-985-2337
Tags:
Beer
Recent Articles

Feedback
How are we doing? Tell us what you like or don't like and how we can improve. We would love to hear your thoughts!