Creede Brewing Company: A Brew Start-up in Denver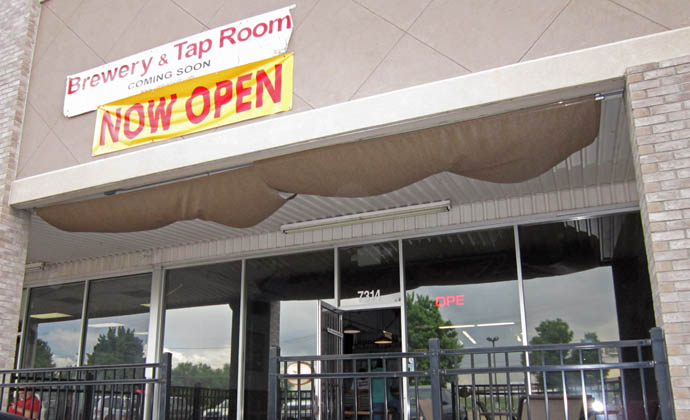 Lots of craft breweries in Denver start out as pretty small operations, and then their business foams over as their name, and beer, makes its way through the Mile High City's fermentation circles.
Creede Brewing Company, which recently opened in far northern Denver, is the newest brewpub to hit the scene. As such, it's currently a neighborhood pub that serves pizza, calzones, wings and other pub fare. But the beers are beginning to flow.
In early May, Creede began pouring its Commodore Cream Ale, which the brewers say serves as their intro to craft beer for a local crowd that's more used to the gentle suds offered by larger purveyors of yellow fizzy. It's 4.4 percent ABV and easily to get down the gullet.
In late May or early June, Creede plans to begin serving Lois' Imperial Blonde—so named because it was a favorite homebrew of one of the owners' grandmother. (You can guess her name and hair color on your own.) The Imperial Blonde will weigh in at 8 percent ABV.
More beers are planned.
One of the nice things about Creede's smaller stature is that also owners Tyrus Poxson and Jason Moe readily shake your hand and introduce themselves when you walk in. You won't find that in some of the larger craft breweries around town.
In order the keep beer taps connected to kegs, Creede also offers several guest brews. A recent slate included beer from Aurora's Dry Dock, Wheat Ridge's Brewery Rickoli, Lafayette's Odd 13 and Northglenn's Beer By Design. Ty and Jason are happy to pour you a mixed drink, too.
Creede Brewing Company occupies an inauspicious space in a strip mall along Washington Street, but the crowd on a Friday was lively and spirited. The brewpub is named after a small mining town called Creede in southern Colorado. An off-the-beaten-path village, Creede also has the distinction of being the place where Jesse James' assassin, Robert Ford, was assassinated. Since Creede is so small, owners decided to start Creede Brewing Company in Denver to get the place off the ground.
Creede Brewing Company, 7314 Washington St., www.creedebeer.com
Tags:
Beer
,
Cocktails
,
Food
,
Spirits
Recent Articles

Feedback
How are we doing? Tell us what you like or don't like and how we can improve. We would love to hear your thoughts!