Farewells: 6 Bar Closings in Denver
Closures, moves and updates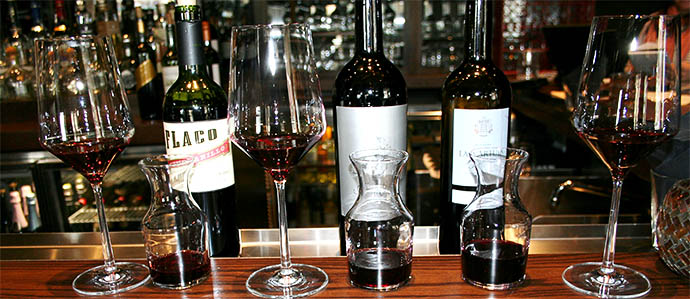 Sadly some things must come to an end. As quickly as they open, bars and restaurants also close. Here is a breakdown of some recent closures in and around Denver.
al Lado: Changing like the leaves in fall, al Lado in the Riverfront neighborhood will close its doors to the public on Saturday, October 5, to undergo some renovations. When it reopens on Friday, October 25, the tiny wine bar will turn into La Biblioteca, a tequila library. Patrons will be able to "check out" bottles of tequila instead of books and store selections in personal lockers to sip at their leisure. The tequila list will include an extensive collection of Richard Sandoval's personal favorites, some aged up to 250 years. The space will still feature a casual Latin American and Asian inspired menu ranging from sushi to ceviche.
Ghost Plate & Tap: As of May 2013, this downtown restaurant closed its doors. Part of the Breckenridge-Wynkoop Restaurant Group, Ghost made it a point to serve a Denver beer on its last day, Avery's White Rascal. Located in the historic Ghost Building, Ghost closed suddenly right be for the restaurant's 2nd anniversary. The group decided to close the place because it borrowed directly from both the Wynkoop Brewery and Breckenridge Brewery, both of which were just down the street. No word on what will take over in that historic space.
Karma: Located in downtown Littleton, this tiny tapas and keroke bar has closed. No news on what will take its place.
Izakaya Den: This Japanese tapas restaurant, yes, there is such a thing, has NOT closed. It has merely moved across the street next to its partner restaurant, Sushi Den. Izakaya's new location is 1477 S. Pearl Street. The Breckenridge-Wynkoop Group has purchased Izakaya's old space and will open a new restaurant called Session Kitchen late this year or early next.
Restaurant Japon: According to Tom Polich, friend of the restaurant's creator and owner, Miki Hashimoto, Hashimoto would "disappear" to work with other chefs and restaurants from time to time, to the point where he wasn't actually at his own restaurant. Therefore, Japon will also disappear at the end of this month. The Gaylord Street space does have new owners and something else will appear soon, perhaps Spring 2014. As for Hashimoto, he plans on opening something new in the Summer of 2014. Where he will pop up, no one knows...
Union Brasserie: This upscale European-style Lakewood restaurant closed its doors in July. Too bad as it had one of the area's largest absinthe menus. No news on what will take its place.
Tags:
Beer
,
Cocktails
,
Food
Recent Articles

Feedback
How are we doing? Tell us what you like or don't like and how we can improve. We would love to hear your thoughts!