Cherry Martini Mondays Are Full of Chocolate and Fun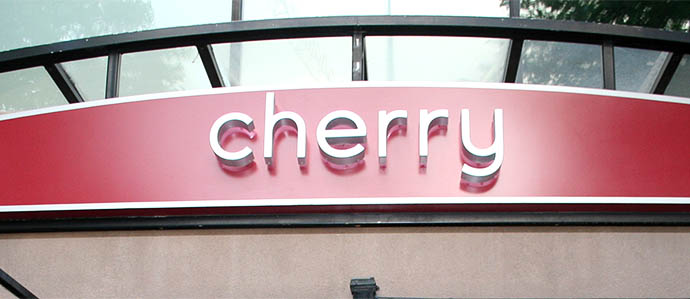 Cherry is a sublime little club tucked away below Milwaukee Street in Cherry Creek North. If you haven't yet been, it's a great place to meet up with friends after work, finish an evening on the town with your sweetheart or simply dance the night away to the city's hottest DJs. It's also a great place to knock out your Monday blues with Cherry's Martini Mondays.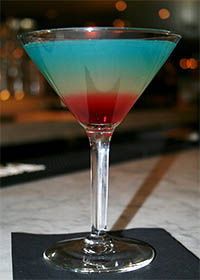 A traditional martini is vodka or gin with vermouth an olive or lemon twist; however, in modern times, the name has been appropriated for a wide variety of drinks served in "up" glasses, and Cherry has every kind of Tini under the sun. Why martinis at Cherry? "Martinis are what I enjoy," bar manager Geoff Eberling says (we can agree with that). He tells us the most popular martinis on the menu are all five chocolate ones: Chocolate, Chocolate Covered Cherry, Dirty Monkey, Mocha-tini and Mint Chocolate Chip.
The Dirty Monkey is a blend of chocolate, bananas, and creamy chocolate marshmallows, which become a light and frothy drink that's then topped with a chocolate syrup monkey face. If you drink it right, according to Eberling, it will look like you're making out with the monkey (is that a good thing?). We sampled a Chocolate Covered Strawberry-tini with fresh strawberries bought justthat afternoon. Eberling is able to customize just about every drink, so whatever you enjoy with chocolate, he probably has a cocktail for.
Eberling has also perfected the Cosmopolitan. "One of the five basic drinks all bartenders should make well," he says. Cherry's Classic Cosmo is a treat for the nose and eyes as well as the palate, with a lovely orange-red in color — Eberling jokes that he never quite understood how the drink got so pink on Sex and the City, since cranberry juice is such a bright red. Another popular Cherry cocktail is the Wedding Cake, made with Svedka Vanilla vodka, amaretto, pineapple and Grenadine. With a scent reminiscent of frosting, you can have your cake and drink it too.
Eberling's personal favorite cocktail is the Lauren Bacall, made with Svedka Vanilla vodka, Dr. McGillicuddy's Vanilla and lime juice. The vanilla and lime make the drink tart and sassy, just like the gal herself. He also makes a cool looking Bomb-Pop, floating grenadine on raspberry vodka, white lemonade and Blue Curacao in a martini glass. Tastes as good as you remember the childhood treat to be.
Mondays are special at Cherry with martinis only $5 all night long, and you can enjoy happy hour from 5–8 PM daily. Plus, Cherry's ultrachic VIP lounge is a great place to book your next party or company soiree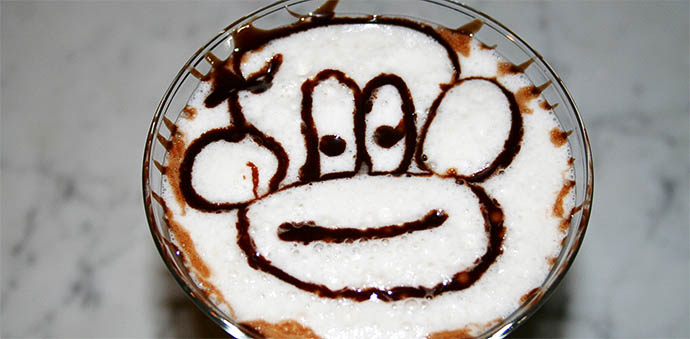 231 Milwaukee St.; 303-362-1145
Photos by Carrie Dow
Tags:
Cocktails
,
Music
Recent Articles

Feedback
How are we doing? Tell us what you like or don't like and how we can improve. We would love to hear your thoughts!