Beer Review: Denver Beer Graham Cracker Porter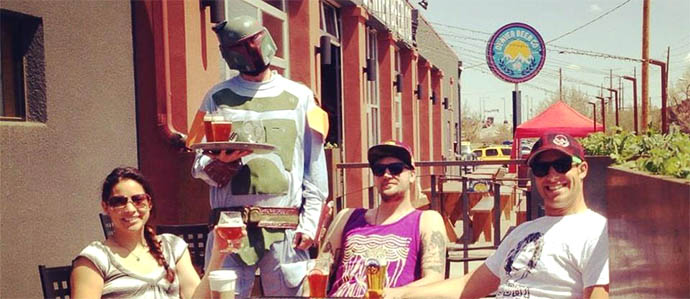 In the craft beer world, many brews feature odd flavors. Once-exotic additions like cherries, blueberries, pumpkin and coffee have found a welcome place in the American palate, while brewers with more adventurous souls have produced beers made with tobacco, lobster, blood oranges and key limes. Denver's Wynkoop Brewing Company currently has the balls to offer a Rocky Mountain Oyster Stout (in two-packs, no less).

On many of these efforts, the end product can be summed up in one word: Yuck.

We carried this attitude with us as we set out to try one of the Denver Beer Company's flagship offerings, Graham Cracker Porter — a 2011 bronze medal winner at the Great American Beer Festival.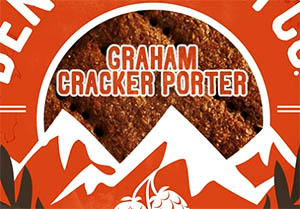 Graham Cracker Porter combines a mild hop character with a sweet malt backbone. The color is deep brown with garnet hues and the light tan head doesn't stick around long enough to notice the dog friendly taproom and patio at the DBC.

At first sip, the presence of graham cracker flavor reminds of January Jones' presence in the current season of Mad Men — that is to say, it's largely absent.

As this porter warms, more of the malty sweetness comes forward, while the essence of the humulus lupulus plant remains subdued. The resulting taste does indeed beckon the modern-day flavor of Reverend Sylvester Graham's greatest contribution to the world of snack food. (Yup.)

Sweetness is indeed what stands out about Graham Cracker Porter, and for many beer drinkers, it will be the sweetest porter they've ever tasted. It also sports a surprisingly dry finish for a beer with this flavor profile, which makes it highly drinkable. At 5.8% ABV and available throughout the year, Graham Cracker Porter is beyond a seasonal brew; as easily consumed as a celebratory holiday beer or as a flavorful pint at the end of a long summer day.

In all, Graham Cracker Porter is entirely worth your time and effort. You might even find yourself asking the friendly pint pourers at the DBC for s'more.
Recent Articles

Feedback
How are we doing? Tell us what you like or don't like and how we can improve. We would love to hear your thoughts!