Perfect Pairing: 7 Denver Run Clubs That Involve Beer
Will run for brews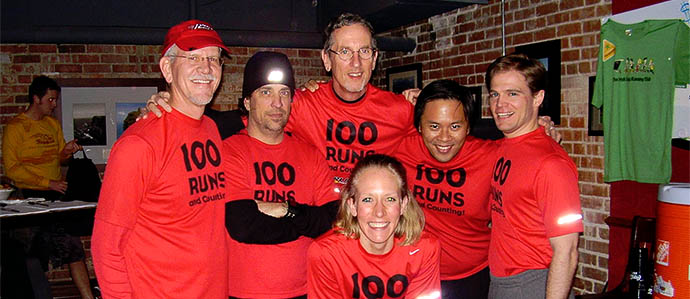 Two things Denverites really, really love: running outdoors and beer! One of the healthiest cities in the country, Denver has the lowest obesity rates in the nation. With all this delicious beer, one may wonder how that is possible. Well, turns out running and beer go together like malt and hops. Check out these seven ways to pair your exercise with drinking fun.
Belmar Run Club: Out in the 'burbs, this club meets every Thursday at 6 PM for a 5K social run, followed by a free pint from one of Belmar's many establishments. The route follows the Belmar Park Trail near the Lakewood Heritage Center. Sponsored by Lakewood Runner's Roost and 100% Chiropractic, participants receive a free beer and raffled door prizes after the run. After 10 runs, you get a free technical shirt, and after 25 runs a free massage. (455 S. Teller St., Lakewood; 303-991-1007).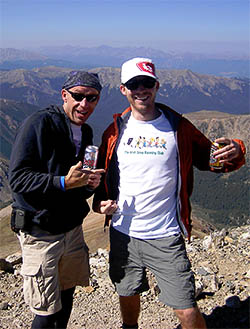 Denver Beer Company: Every Tuesday starting at 6:30 PM, runners participate in a 5K walk, run or jog around Lower Downtown. The route includes parts of the South Platte River and Cherry Creek Trails and crosses the Millennium Bridge. Afterwards, enjoy a free pasta dinner and a pint of one of the Denver Beer Company's unique beers (1695 Platte St.; 303-433-2739).
Highland Tap & Burger: The HTB Run Club is a year-round group that meets every Wednesday at 6:30 PM. An average of 50 people run a four-mile loop around the historic neighborhoods of Lodo and the Highlands. Runners enjoy free pasta, salad and garlic bread from HTB and 20% off all Oskar Blues draft beers afterward. The bar also presents various giveaways from local sponsors. First time runners are asked to arrive 10 minutes early to fill out a waiver (2219 W. 32nd Ave.; 720-287-4493).
The Irish Snug: Founded in 2006, the Irish Snug has one of Denver's largest run clubs. Hundreds have been known to participate and there are over 7,000 registered members online, at the club's own, separate website. The 5K route, which starts and ends at the pub, goes around Cheeseman Park. Afterwards, enjoy a $4.95 pasta and salad buffet with discounts on various beers. After 10 runs, you get a member t-shirt, which must be worn on future runs to guarantee your cheap beer (1201 E. Colfax Ave.; 303-839-1394).
Jordan's Bistro & Pub: Expect a college vibe at this run club, because the pub is right near the University of Denver at the corner of Evans Avenue and University Boulevard. Runs take place Thursdays at 6 PM, and all participants must complete a run club form before running, which can be printed online and brought with you. After the 5K, participants get to enjoy a free food buffet and can get a club t-shirt after only five runs (2363 E. Evans Ave.; 303-733-3936).
The Pub on Pearl: The Wash Park Pub Run is a seasonal club that runs from April through Halloween on Wednesdays at 6:30 PM. Runners meet at the Whole Foods Market on South Washington at 6 PM and then follow a route that goes around Wash Park. The finish at the Pub on Pearl features free food by Whole Foods and a free pint from the pub. Ten runs earns a t-shirt, 15 runs earns a goodie bag and 20 runs earns both a $20 Whole Foods giftcard and $20 Pub on Pearl giftcard (1101 S. Pearl St. 303-777-6768).
Saturday Morning Running Club: Sponsored by Cherry Creek Athletic Club and hosted by Reivers Bar & Grill, this club meets — you guessed it — on Saturday mornings at 10 AM. The run is a 5K around Wash Park that starts and ends at Reivers. Afterward enjoy a complimentary breakfast of fresh fruit, chips and salsa and Gatorade along with Happy Hour pricing on breakfast burritos and malt beverages. Technical running shirts are available for $20. If runners wear their shirts on the first Saturday of each month, they are eligible for a $25 Keybank giftcard (1085 S. Gaylord St.; 303-733-8856).
Photos via Irish Snug Runners
Tags:
Beer
Recent Articles

Feedback
How are we doing? Tell us what you like or don't like and how we can improve. We would love to hear your thoughts!