Denver Brewery Guide: Outside the 'Hoods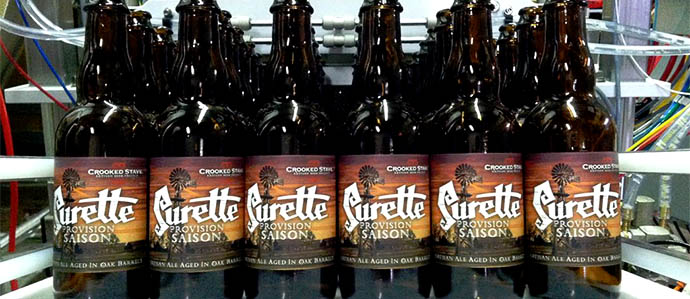 There are more breweries around Denver that aren't, can't or won't be caged in by the city's many neighborhoods. Check out these outliers, they're worth a taste.

Wynkoop Brewing Company: Once partly owned by former Denver mayor and current Colorado governor John Hickenlooper, Wynkoop remains a solid performer in Denver's crowded craft beer scene. Established in 1988, the brewery has long anchored Denver's Lodo neighborhood famous for late nights, good eats and party times. Beers include Two Guns Pilsner, Patty's Chile Beer, Rail Yard Ale, St. Charles ESB, Mile HI.P.A., Silverback Pale Ale and Cowtown Milk Stout. But the real stand-out is the B3K Black Lager, a light, roasty, dark affair that also serves as a great introduction to beers with flavor for craft beer novices. Many of Wynkoop's beers can be found in cans in liquor stores throughout Colorado and beyond (1634 18th St.; 303-297-2700).

Crooked Stave Artisan Beer Project: First, give points for an original name ("brewery" and "brewing company" are so done already). Crooked Stave's soul lies with Belgian ale styles, so get ready for sour, yeasty, fruity beers that appeal to refined palates that have acquired the taste. Limited releases include Pure Guava Petite Sour, Surette Wood-Aged Farmhouse Ale, Blackberry Petite Sour, Fertile Soil Fresh-Hopped Golden Ale and Surette Reserva Farmhouse Ale aged in Chardonnay barrels.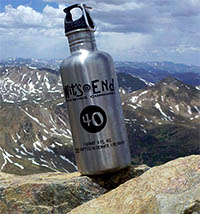 Crooked Stave also features the Wild Wild Brett series of beers that are fermented using strains of brettanomyces yeast. Drinkers can also buy memberships and partake in the Cellar Reserve series of beers. All together, Crooked Stave is one of Denver's most innovative small craft breweries in more ways than one (1441 W. 46th Ave. Unit 19, 720-508-3292).

Wit's End Brewing Company: Billed as a nanobrewery, Wit's End brewers pride themselves on experimentation and a commitment to building a "Melting Mug" of beer. Offerings include Jean-Claude Van Blond, Wilford Belgian Oatmeal IPA, Green Man Ale, Kitchen Sink Porter and Super FL i.p.a. Black IPA. There's always an experiment or two going on at Wit's End, so the tap list changes like Taylor Swift changes boyfriends. Plus, points for having the stones to call an experimental beer "Banana Hammock" (2505 W 2nd Ave., Unit 13, 303-459-4379).
Recent Articles

Feedback
How are we doing? Tell us what you like or don't like and how we can improve. We would love to hear your thoughts!