Denver Brewery Guide: Golden Triangle and Baker
Finding beer gold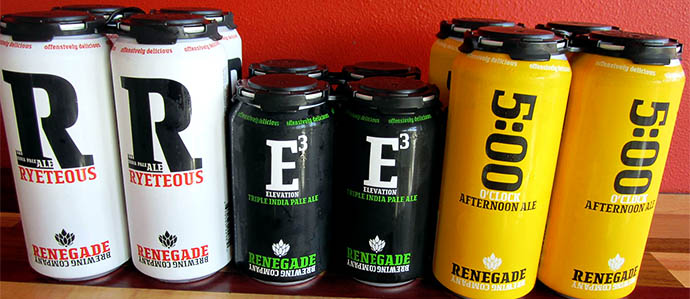 Denver's Golden Triangle and the Baker neighborhood have birthed some of the city's most daring new craft breweries during the past few years. Both areas feature an eclectic mix of shopping, entertainment and recreational outlets — even industrial areas. But, there's beer here.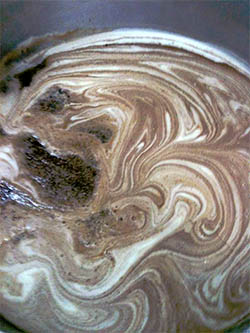 Renegade Brewing Company: Located near the Sante Fe Arts District, this brewery is in constant pursuit of bold flavors in their beer. To date, the brewers have largely succeeded. Ryetous Rye IPA is the brewery's most notable offering, but the brew crew at Renegade has also released several expermentals, including Black Gold Peanut Butter Cup Milk Stout. Other beers include 5:00 Afternoon Ale, Elevation Triple IPA, Lost Brotha Abbey Ale, Midnight in Bruges Belgian Black IPA, Hammer and Sickle Russian Imperial Stout and Sunday Morning Coffee-Infused Strong Ale. Renegade also sells canned beer in liquor stores (925 W. 9th Ave., 720-401-4089).

Strange Brewing Company: This brewery sits in the shadow of every Denverite's fall cathedral, Invesco Field. But while the Broncos unceremoniously lost to Baltimore in this year's playoffs, Denver will always win the "Beer Bowl," and this brewery is one reason why. The founders began the brewery after losing their jobs when the Rocky Mountain News folded. They've made Strange one of Denver's craft beer success stories, winning a gold medal at the Great American Beer Festival in 2011 for a gluten-free beer. Their other offerings include Strange Pale Ale, IPAphany India Pale Ale, Strange Wit, Le Bruit Du Diable, Bel'Hop'D Belgian Pale Ale, Tainted Black Pale, Paint It Black Honey Coffee Stout, Cherry Bomb Belgian Stout and Cherry Kriek (1330 Zuni St., Unit M, 720-985-2337).

TRVE Brewing Company: Billing itself as Denver's "metal" brewery, this spot seems like it was birthed from the grooves of a Black Sabbath album. The website says the brewery's mission "has always been to create beers that are beyond the pale. To us, this implies new ideas, channeling Loki and embracing chaos." TRVE's lineup includes Wanderlust Belgo-American Pale Ale, Black Cascade American Black Ale, Prehistoric Dog Salted Wheat, Tunnel of Trees India Pale Ale, Hollow Idol India White Ale, Diotima Smoked Tea Saison, Hellion American Table Beer, Stout O))) American Stout and Atma Belgian Golden Strong Ale (227 Broadway, No. 101, 303-351-1021).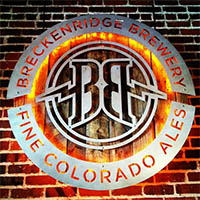 Breckenridge Brewery: Though originally founded in the world-class ski town of the same name, Breckenridge has made a nice home for itself in Denver. The brewery's main production facility includes a tasting room, where ale lovers can sample a representatives from Breckenridge's lineup, which includes the year-round Avalanche Amber Ale, Lucky U IPA, Agave Wheat, Vanilla Porter and Oatmeal Stout. Seasonals include Pandora's Bock, Summer Bright Ale, Autumn Ale, and Christmas Ale. Breckenridge also makes the popular 471 series extra-big beers and offers barrel-aged beers as well. NB: Don't drink and ski (471 Kalamath St., 303-573-0431).
Recent Articles

Feedback
How are we doing? Tell us what you like or don't like and how we can improve. We would love to hear your thoughts!