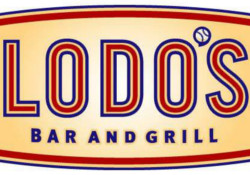 Address
1946 Market St.
(20th and Market)
303-293-8555
lodosbarandgrill.com/
Neighborhood
LoDo
About
Drinkpoint.com
From LoDo's website:
Our spectacular indoor/outdoor roof-top views include Coors Field and the Colorado Rockies from Pikes Peak to Long's Peak. Bring your camera, our sunset views will last a life time. LoDo's American classic scratch menu features our famous shrimp bucket, cooked to order burgers, fresh salads and wings to die for. Locally sourced ingredients always hormone and steroid free. The destination for all your sports viewing needs. We have over 50 HD televisions at each location to cover every game.
Monday
Happy Hour (3:00 pm - 6:00 pm):
$3 wells and domestic pints and $4 Smirnoff, Jack Fire and house wines
Drinkpoint.com
Tuesday
Happy Hour (3:00 pm - 6:00 pm):
$3 wells and domestic pints and $4 Smirnoff, Jack Fire and house wines
Drinkpoint.com
Wednesday
Happy Hour (3:00 pm - 6:00 pm):
$3 wells and domestic pints and $4 Smirnoff, Jack Fire and house wines
Drinkpoint.com
Thursday
Happy Hour (3:00 pm - 6:00 pm):
$3 wells and domestic pints and $4 Smirnoff, Jack Fire and house wines
Drinkpoint.com
Friday
Happy Hour (3:00 pm - 6:00 pm):
$3 wells and domestic pints and $4 Smirnoff, Jack Fire and house wines
Drinkpoint.com
Saturday
Brunch (11:00 am - 3:00 pm):
$3 Mimosas and $6 Build-your-own Bloody Mary Bar
Drinkpoint.com
Sunday
Brunch (11:00 am - 3:00 pm):
$3 Mimosas and $6 Build-your-own Bloody Mary Bar
Drinkpoint.com