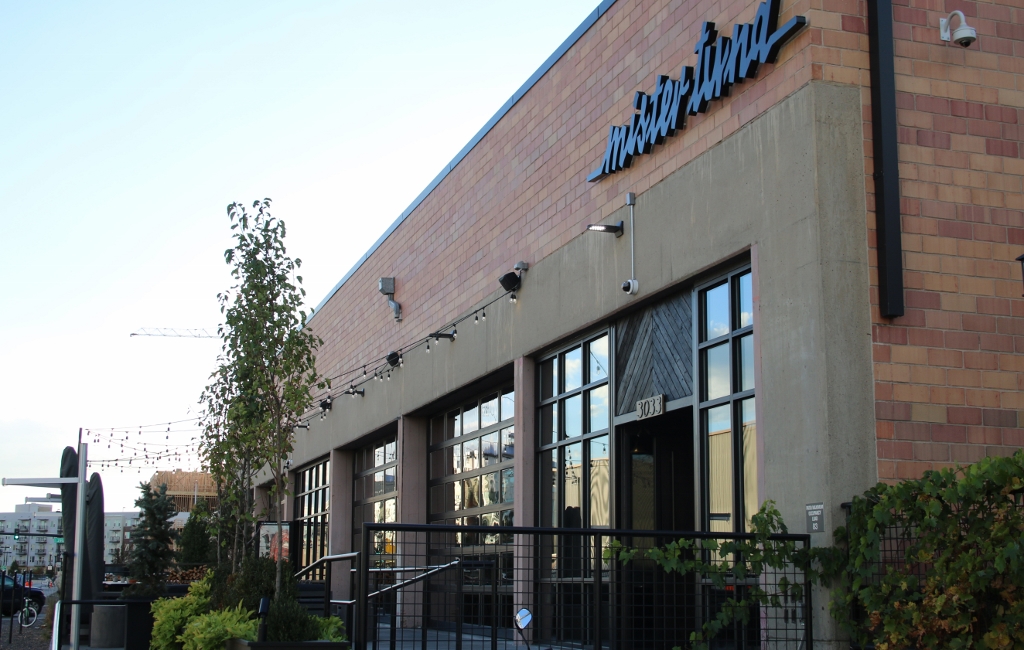 Address
3033 Brighton Blvd.
(31st & Brighton)
303-831-8862
www.mistertuna.com/
Neighborhood
RiNo
About
From the website:
"At Mister Tuna, the menu will be inspired by my childhood days, when my Dad cooked all of our meals Hawaiian-style over a grill in the backyard. Our grill at Mister Tuna will be wood fired, showcasing a style of cooking that brings people together."
Events
08/28 - Mister Tuna Celebrates One Year with a Yacht Party
Time: 9 pm- 12 AM
The Yacht Rock party begins at 9 PM with food and drink specials.
Monday
Happy Hour (5:00 pm - 7:00 pm): $3 select beers, $5 select wines and well drinks, and a cocktail of the week for $6
Tuesday
Happy Hour (5:00 pm - 8:00 pm): $3 select beers, $5 select wines and well drinks, and a cocktail of the week for $6
Wednesday
Happy Hour (5:00 pm - 7:00 pm): $3 select beers, $5 select wines and well drinks, and a cocktail of the week for $6
Thursday
Happy Hour (5:00 pm - 7:00 pm): $3 select beers, $5 select wines and well drinks, and a cocktail of the week for $6
Friday
Happy Hour (5:00 pm - 7:00 pm): $3 select beers, $5 select wines and well drinks, and a cocktail of the week for $6
Saturday
Happy Hour (5:00 pm - 7:00 pm): $3 select beers, $5 select wines and well drinks, and a cocktail of the week for $6
Sunday
Happy Hour (5:00 pm - 7:00 pm): $3 select beers, $5 select wines and well drinks, and a cocktail of the week for $6