Could You Be Wynkoop's Beer Drinker of the Year?
Enter BDOY now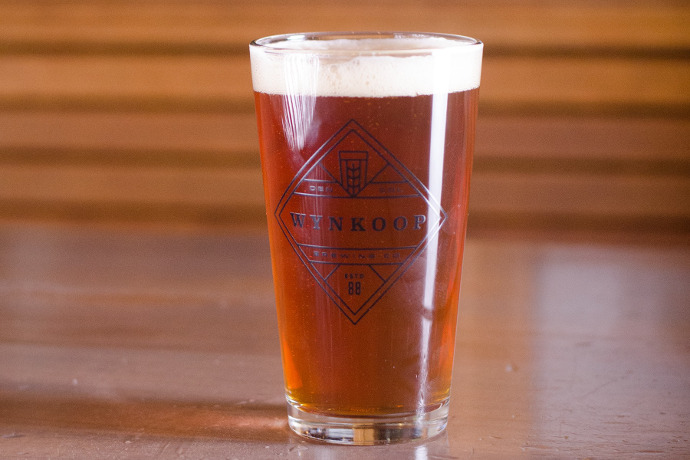 Know the difference between a Farmhouse and a Saison? Brew beer in your bathtub? Keep track of every beer you've ever tasted with one of those beer apps? Then Wynkoop Brewing Company is looking for you. The 2017 Beer Drinker of the Year contest is taking applications and the winner could be you.
This is no ordinary beer contest. Contestants have a pass an online quiz and questionnaire just to become qualified to enter. Submission deadline for the quiz is Sunday, September 10. The top quiz respondents from around the nation who can prove both their beer knowledge and showcase their unique beer personality will be selected for the next round. The top three finalists will arrive in Denver where they will compete for the BDOY title on Wednesday, October 4, which is also the eve of the 2017 Great American Beer Festival. The top three finalists will receive travel and accommodations for the event. The finalists will be judged live in front of an audience by three beer professionals. Finalists will have to demonstrate knowledge of brewing and beer history as well as show off their talents, like writing a poem about beer, for instance.
The stakes for the 2017 BDOY are higher than ever. As always, the winner receives serious bragging rights and free beer for life from the Wynkoop Brewing Company, however, the winner can only get beer at the brewpub. New this year is the winning beer drinker will get to brew their own beer with Wynkoop's Head Brewer John Sims and receive tickets to the 2018 Great American Beer Festival.
As mentioned earlier, the finals are open to the public and guests can RSVP to Wynkoop. The event begins with a meet and greet at 4:30 PM and the competition will begin at 5:30 PM. The event is free for the public to attend, but guests must register online in advance and seating is limited so arrive early to guarantee a seat. The bar will be open during the competition and serving Wynkoop's finest brews.
Good luck!
Photo via Wynkoop Brewing Company on Facebook
Feedback
How are we doing? Tell us what you like or don't like and how we can improve. We would love to hear your thoughts!