Drink These Now: Colorado's 8 Best Beers For Winter
Sensational seasonals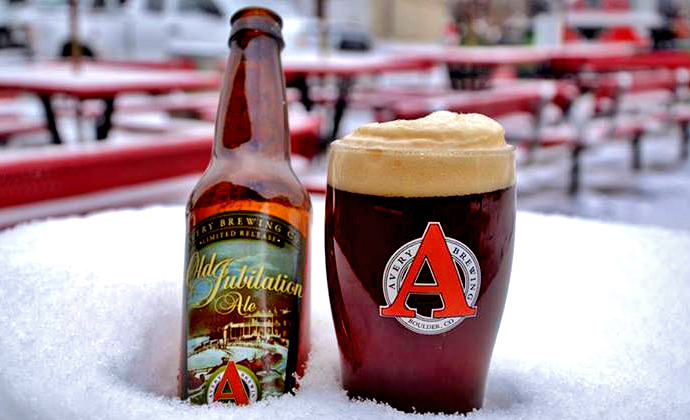 Colorado's winter beers are out in full force and ready to keep us warm through another cold, snowy Rocky Mountain winter. Our brewers have a taste for everyone, whether you're shredding the slopes or shopping 'til you drop. All of these beers are available now, but some are in limited quantities so be sure to check the brewery's website for pertinent information and availability. Happy holidays from DrinkDenver!
Avery: Old Jubilation Ale
During the dark days of winter, Avery brews this concoction of chocolaty goodness with a beautiful mahogany color. Avery says this brew, with a blend of five malts, goes well with large cuts of meat like roast duck, rack of lamb, prime rib and other holiday favorites.
Boulder Beer: Shake Chocolate Porter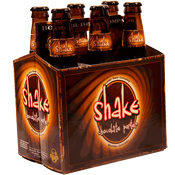 Chocolate is a favorite treat during the holidays and this beer is made with that flavor in mind. The Shake Chocolate Porter is rich in dark chocolate, coffee and caramel flavors by using Chocolate Wheat and cacao nibs to create a porter that is reminiscent of thick creamy chocolate shake. Have some for dessert this holiday.
Breckenridge Brewery: Christmas Ale
This traditional ale has been brewed by Breckenridge for more than 21 years, it's that popular. For the beer's 21st anniversary, the brewery is packaging Christmas Ale in 5-liter mini-kegs, perfect for giving as gifts as well as receiving. The beer is still available in bottles, but those kegs sure are so cute! We'll take two.
Crazy Mountain Brewing Co.: Snow Cat Coffee Stout
Named after the incredible machines that groom the slopes of Vail Mountain in the cold dark hours of the night, Crazy Mountain Brewing in Vail offers up this dark delicious treat for the ski season. The brewery uses artisanal roasted local coffee and roasted malts to create this brew and 1% of all the beer's proceeds are donated to Walking Mountains Science Center. Be sure to toast the snow cat drivers with this one.
Odell's Brewing Co.: Isolation Ale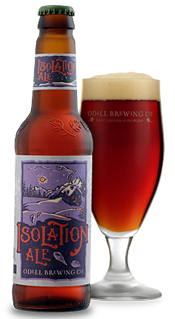 This fall/winter brew became available back in October, but this bottle of malty goodness is available through New Year's. The beer is balanced out with winter malts for a caramel taste, but Isolation still has that famous Odell's hop finish. On shelves now.
Odyssey Beerwerks: Don't Pout, Holiday Stout
This stout beer from the crafters up in Arvada contains holiday vanilla and cinnamon with just a hint of ginger and is served with a cinnamon stick. Don't Pout is part of the brewers Adventurer Series and is only available at the brewery.
Prost Brewing Brewing Co.: Growlers
The folks at Prost, makers of fine German-style beers, are offering holiday growlers for the gift giving season. Prost brags that these growlers have a long-shelf life enabling the drinker to enjoy Prost beers for up to 120 days, depending on the style. Prost has a counter-pressure growler filler that sanitizes and pressurizes the beer making it will last all winter. So buy a growler now and open at Christmas, but who can wait that long?
Wynkoop Brewing: Mile High Mix
The geniuses at Wynkoop Brewing are offering a special 12-pack for Christmas. Called the Mile High Mix, you get 12 12-oz. cans of the Wynkoop's best beers, Belgorado, Rail Yard, B3K, Wynkoop seasonal and a small-batch beer. The Wynkoop calls it Liquid Awesome. We call it, Merry Christmas.
Feedback
How are we doing? Tell us what you like or don't like and how we can improve. We would love to hear your thoughts!