Denver Celebrity Drinks: 7 Famous Denverites With Boozy Ties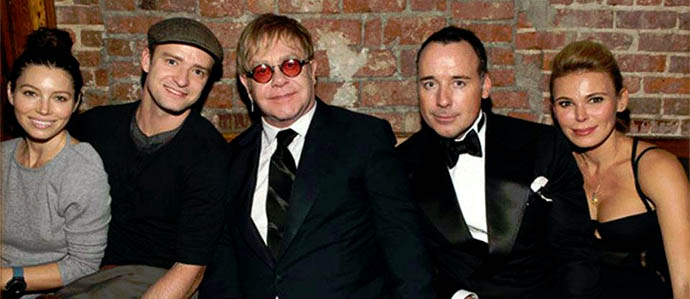 Denver is a great city to be a celebrity, since there's is little to no paparazzi and a general "live and let live" attitude throughout the town. That means on occasion, you might find a local, national or international celeb in one of our many find bars and restaurants. Some even make their own spirits and others are opening their own establishments. So, who's who in the DrinkDenver scene?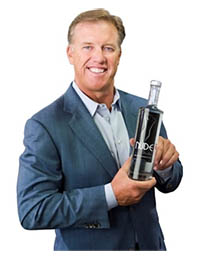 John Elway: Let's start with the king of kings in Denver. the Superbowl XXXIII MVP is not only the executive VP of football operations for the Broncos, he's also an astute businessman with a variety of interests and a non-profit foundation. One of his latest ventures is Nude Vodka. More than just an endorser, Elway is on the advisory board of Nude Spirits, which produces a vodka that is "is filtered five times over crushed volcanic lava rock and distilled in the High Cascades of the Pacific Northwest." Only the best for Elway.
Stan Kroenke: Staying with the sports theme, one of the richest team owners in the world is Denver's own Stan Kroenke. Along with his sports empire, which includes the St. Louis Rams, Denver Nuggets, Denver Avalanche, Colorado Rapids and the Altitude Network, Kroenke recently ventured into wine making. In 2006, Kroenke bought a 40% stake in Napa Valley's Screaming Eagle Vineyards, and in 2009 became the sole owner. Wine Spectator calls the winery's cabernet "a stunningly seamless effort, rich and elegan." Screaming Eagle wines enjoy a cult-like status, and bottles are both expensive — the 2009 cab goes for $2K — and difficult to come by. Not bad for a sports guy.
Kyle Clark: Clark is well-known 9News anchor and TV journalist, and despite the seriousness of the evening news, he's a pretty laid back guy. He particularly likes brewing his own beer. A self-described beer geek, he named his dog Porter and keeps notes on every craft beer he's ever tasted while traveling. Folks can occasionally find him testing pints and talking homebrewing at his favorite craft brewery, the Denver Beer Company. Follow his home brewing efforts on Twitter at @KyleClark.
Jessica Biel: Boulder's favorite daughter will have another reason to return to Colorado in the near future. Her new hubby, Justin Timberlake, just opened Southern Hospitality Bar & BBQ downtown last month. (Another Denver celeb, One Republic's Ryan Tedder, is a franchisee of the restaurant.) This Memphis-style BBQ restaurant is also a whiskey lover's heaven, with over 100 types of whiskey and bourbon. Cocktails will also feature Jess and Justin's other business venture, 901 Tequila.
Mike Shanahan: Though he now coaches for the Washington Redskins, this former Broncos coach still has a presence in the city with his outstanding steakhouse, Shanahan's, located in the Tech Center. Along with some of the finest cuts of meat and seafood, Shanahan's has quite a beverage menu — the 4,100-bottle wine cellar garnered a Wine Spectator 2012 Award of Excellence. The bar's featured cocktail is the Shanny Martini, made from pineapple-infused Stoli, Cointreau and fresh pineapple. Be sure to get your photo taken next to Shanahan's two Lombardi trophies in the lobby. These sports guys sure know how to wine and dine.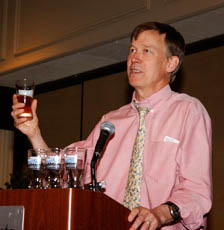 Governor John Hickenlooper: This restaurateur rose to the highest office in Colorado and it all began back in 1988 with a brewpub, The Wynkoop. Who'da thought a beer brewer could be such a deft politico? Officially a Democrat, Hickenlooper has tremendous popularity on both sides of the legislative aisle and has plans to run for governor again in 2014. With the rise in his political popularity, Wynkoop beer has also achieved landmark status with people all over the world, who travel here just to visit the brewery. Wynkoop is the largest brewpub in the nation and still cans the beers by hand. We'll vote for that!
AnnaSophia Robb: Born in Denver in 1993, this up-and-coming actress isn't even old enough to drink yet. So why is she here? Because she is currently starring as a young Carrie Bradshaw in The Carrie Diaries on The CW. She started as a child actress in Bridge to Terabithia, Spy School and Charlie and the Chocolate Factory, before starring in Soul Surfer in 2011.Even though she was only 10 when Sex and the City left the airwaves, she will play Bradshaw as a high-schooler who happens to frequent NYC nightclubs where the young Carrie develops her taste for Cosmopolitans. As for Robb, she'll be waiting one more year before enjoying the real thing.
John Hickenlooper photo via the Brewers Assosication
Feedback
How are we doing? Tell us what you like or don't like and how we can improve. We would love to hear your thoughts!