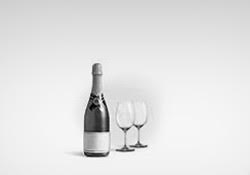 Address
5995 S. Santa Fe Dr.
(Santa Fe & College Dr.)
303-789-9356
www.theplatte.com/
Neighborhood
Southwest
About
Drinkpoint.com
AKA "The Platte" has been serving the south Denver area for over 20 years. Located along the Platte River and Green Way Trail, this location is a favorite stop for bike riders, both with and without motors, needing to refuel. After undergoing a huge renovation and enlarging the outdoor deck and patio, The Platte is ready to serve you fine pub food and drinks.
Monday
Happy Hour (2:00 pm - 6:00 pm):
$3 domestic drafts, $3.25-4 domestic bottles, $3 wells, $4.75 house wines and $5 house Margaritas, $3.50-5.50 select cocktails, $13.50 32 oz. Tito's Spritzer and $28 Tower of Power 128 oz. Pacifico or Modelo Especial; $5-8.99 food menu
Drinkpoint.com
Tuesday
Happy Hour (2:00 pm - 6:00 pm):
$3 domestic drafts, $3.25-4 domestic bottles, $3 wells, $4.75 house wines and $5 house Margaritas, $3.50-5.50 select cocktails, $13.50 32 oz. Tito's Spritzer and $28 Tower of Power 128 oz. Pacifico or Modelo Especial; $5-8.99 food menu
Drinkpoint.com
Trivia (7:00 pm - 9:00 pm):
Drinkpoint.com
Wednesday
Happy Hour (2:00 pm - 6:00 pm):
$3 domestic drafts, $3.25-4 domestic bottles, $3 wells, $4.75 house wines and $5 house Margaritas, $3.50-5.50 select cocktails, $13.50 32 oz. Tito's Spritzer and $28 Tower of Power 128 oz. Pacifico or Modelo Especial; $5-8.99 food menu
Drinkpoint.com
Thursday
Happy Hour (2:00 pm - 6:00 pm):
$3 domestic drafts, $3.25-4 domestic bottles, $3 wells, $4.75 house wines and $5 house Margaritas, $3.50-5.50 select cocktails, $13.50 32 oz. Tito's Spritzer and $28 Tower of Power 128 oz. Pacifico or Modelo Especial; $5-8.99 food menu
Drinkpoint.com
Friday
Happy Hour (2:00 pm - 6:00 pm):
$3 domestic drafts, $3.25-4 domestic bottles, $3 wells, $4.75 house wines and $5 house Margaritas, $3.50-5.50 select cocktails, $13.50 32 oz. Tito's Spritzer and $28 Tower of Power 128 oz. Pacifico or Modelo Especial; $5-8.99 food menu
Drinkpoint.com