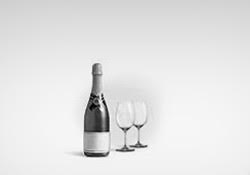 Address
3550 S. Wadsworth Blvd.
(Hampden & Wadsworth)
303-988-3414
oldchicago.com/locations/lakewood
Neighborhood
Lakewood
About
Founded in Boulder in 1976, Old Chicago can be found all over Colorado. The tavern serves Chicago-style pizza and other pub eats and the bar has 30 draft beer taps and even more craft beer in cans and bottles. Join the World Beer Tour to receive rewards, prizes and swag and get your name on the Wall of Foam.
Monday
Happy Hour (3:00 pm - 6:00 pm): Get a tall draft beer for the price of a pint and $1 off all pints, $3 wells, $4 OC Iced Teas and house wines, $5 select cocktails; $3-6 food menu
Tuesday
Happy Hour (3:00 pm - 6:00 pm): Get a tall draft beer for the price of a pint and $1 off all pints, $3 wells, $4 OC Iced Teas and house wines, $5 select cocktails; $3-6 food menu
Wednesday
Happy Hour (3:00 pm - 6:00 pm): Get a tall draft beer for the price of a pint and $1 off all pints, $3 wells, $4 OC Iced Teas and house wines, $5 select cocktails; $3-6 food menu
Thursday
Happy Hour (3:00 pm - 6:00 pm): Get a tall draft beer for the price of a pint and $1 off all pints, $3 wells, $4 OC Iced Teas and house wines, $5 select cocktails; $3-6 food menu
Friday
Happy Hour (3:00 pm - 6:00 pm): Get a tall draft beer for the price of a pint and $1 off all pints, $3 wells, $4 OC Iced Teas and house wines, $5 select cocktails; $3-6 food menu